Market Overview
The Global Safety Shoes Market Size is slated to grow substantially at a CAGR of approximately 5.78% during forecast period.
Safety Shoes Market research report provides useful insights into the market's post-COVID-19 effect, which will help companies evaluate their company strategies.
The safety shoes market share has been growing steadily in recent years due to the increasing emphasis on workplace safety regulations and the rising awareness of the importance of protective footwear. Safety shoes are designed to protect workers' feet from various hazards such as electrical hazards, slip and fall accidents, punctures, and cuts.
The market share of building safety shoes will increase considerably during the projection period. The construction industry has the highest number of deaths due to the dangers involved. Growing construction activity in countries such as the United States, China, and India, as well as a rise in workplace accidents, are pushing the segment's adoption of safety shoes to improve job safety. Building initiatives in developing countries are anticipated to grow much faster than those in developed countries. Developing nations like China and India would see the most rapid growth. Aside from APAC, North America is seeing significant growth, especially in the home sector.
Market Dynamics
Market Drivers
The rise in safety standards is one of the main reasons driving development in the safety shoe industry. Regulatory organizations' increased safety requirements will compel end-user sectors to adhere to safety practices such as the use of safety shoes.
Ergonomic safety shoes are a safety shoe industry advancement that is expected to have a positive impact in the coming years. Safety shoes are designed to provide protection and support for typical human bodily movement.
Market Restraints
Increased safety standards are significantly pushing the development of the safety shoes, though factors such as improper shoe selection may hinder market growth.
Poor shoe selection will be a major issue for the safety shoe market during the forecast era. The industry is faced with a problem when it comes to choosing protective sneakers for different duties. There are different kinds of safety shoes, each designed to protect against a specific threat. As a result, it is essential to choose appropriate sneakers that satisfy the needs of the job.
Market Opportunities
Growing Demand From The Construction Industry
The construction industry is one of the biggest users of safety shoes. With the growth of the construction industry in emerging economies, the demand for safety shoes is expected to increase.
Increasing Government Regulations
Governments around the world are increasingly implementing regulations that require workers in certain industries to wear safety shoes. This is driving demand for safety shoes in these industries.
Rising Awareness of Workplace Safety
As awareness of workplace safety increases, more employers are investing in safety equipment such as safety shoes. This is expected to drive growth in the market.
Advancements In Technology
The safety shoes is benefiting from advancements in technology, such as the use of lightweight materials, better slip-resistant soles, and improved comfort features. These advancements are making safety shoes more comfortable and attractive to wear, which is driving demand.
Expansion Into New Markets
The safety shoes is expanding into new markets, such as healthcare, food processing, and hospitality. These industries are increasingly recognizing the importance of workplace safety and are starting to invest in safety equipment such as safety shoes.
Market Scope
Report Metric
Details
Market Size by 2031
USD XX Million/Billion
Market Size in 2023
USD XX Million/Billion
Market Size in 2022
USD XX Million/Billion
Historical Data
2019-2021
Base Year
2022
Forecast Period
2023-2031
Report Coverage
Revenue Forecast, Competitive Landscape, Growth Factors, Environment & Regulatory Landscape and Trends
Segments Covered

Segmentation by Type

High-top
Low-top

Segmentation by Application

Industrial
Construction

Geographies Covered

North America
Europe
APAC
Middle East and Africa
LATAM

Companies Profiles

Anbu Safety Industrial Co. Ltd.
Bata Brands Sarl
COFRA Srl
Dunlop Protective Footwear
GABRI SAS DI MOLO SANTE and C.
Honeywell International Inc.
KARAM group
Liberty Shoes Ltd
Pezzol Industries Srl
RAHMAN GROUP
Rock Fall UK Ltd
SAFETYKING INDUSTRIAL FOOTWEAR M SDN BHD
Son of the Nature of Technology
uvex group
VF Corp.
W. L. Gore and Associates Inc.
Wolverine World Wide Inc.
Zain International
Segmental Analysis
Segmentation By Type
High-top safety shoes have an extended ankle length, which gives the foot and lower limb more support and protection. They are commonly used in industries such as construction, mining, and manufacturing where workers are exposed to heavy equipment and flying items. High-top safety shoes are also suitable for outdoor work environments with uneven surfaces and rough terrain.
Low-top safety shoes are lighter and more comfy than high-top safety shoes due to their reduced foot length. They are commonly used in industries such as hospitality, healthcare, and retail where workers must stand for long periods of time and require comfy, slip-resistant footwear. Low-cut safety shoes are also suitable for interior work environments with possible dangers.
Segmentation By Application
Employees in the industrial, warehousing, and transportation sectors who may be subjected to large machinery, chemicals, and electrical hazards should wear industrial safety shoes. These shoes are typically made of long-lasting materials such as leather or synthetic materials, with strengthened steel toe caps to protect the feet from falling objects and impact injuries. They might also have slip-resistant bottoms, puncture-resistant midsoles, and heat and cold protection.
Construction safety shoes are designed to protect workers from hazards such as airborne objects, sharp objects, and slips and crashes. These shoes are typically made of durable materials such as leather and feature a steel or composite toe cap to protect the feet in the case of a mishap.
Regional Analysis
The Global Safety Shoes Market is segmented by region as North America, Europe, Asia Pacific, Latin America, and Middle East and Africa.
North America
Demand for safety shoes is driven by industries such as building, manufacturing, and oil and gas. Due to the existence of a significant number of manufacturing industries and construction initiatives, the United States is the biggest market for safety shoes in North America.
Europe
Demand for safety shoes in Europe is driven by the construction, industrial, and transit sectors. Because of their big industrial and building sectors, Germany, France, and the United Kingdom are significant markets for safety shoes.
Asia Pacific
The growth of the building and manufacturing sectors in countries such as China, India, and Japan is driving the Asia Pacific safety shoe market. Rapid growth and development have raised construction activity and demand for protective boots. Furthermore, the greater implementation of safety regulations in these countries is driving up demand for safety shoes.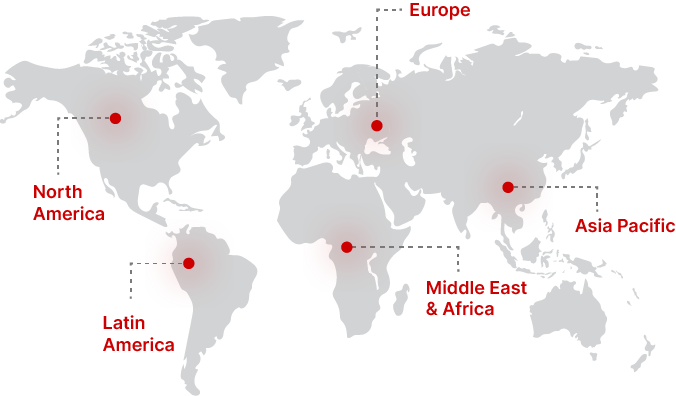 Regional Growth Insights
Download Free Sample
Key Players
Anbu Safety Industrial Co. Ltd.
Bata Brands Sarl
Dunlop Protective Footwear
GABRI SAS DI MOLO SANTE and C.
Honeywell International Inc.
KARAM group
Liberty Shoes Ltd
Pezzol Industries Srl
RAHMAN GROUP
Rock Fall UK Ltd
SAFETYKING INDUSTRIAL FOOTWEAR M SDN BHD
Son of the Nature of Technology
uvex group
VF Corp.
W. L. Gore and Associates Inc.
Wolverine World Wide Inc.
Zain International
Safety Shoes Market Segmentations
Segmentation by Type
Segmentation by Application
Frequently Asked Questions