Market Overview
The Global Slimline Relays Market Size is projected to grow at CAGR of approximately 5.1% during the forecast period.
The term is used to describe the industry for tiny electromagnetic relays that are used in a wide range of settings, including the automobile, factory, and home. Because of their compact size and low weight, slimline relays are well-suited for uses where there is limited room.
Market Dynamics
Market Drivers
There is an increasing demand for lightweight and compact components like slimline relays as the market for portable electronics shifts toward smaller and lighter products. These relays are a lightweight and compact option for circumstances in which weight and size are paramount.
Energy Efficiency Slimline relays are more efficient since they use less electricity and take up less room. Particularly in commercial and automotive settings, where energy saving is paramount, this is a major reason pushing the use of slimline relays.
Fast and precise switching is a common need in many fields, and slimline relays great performance and dependability make them an ideal choice. These relays have low contact resistance and great contact reliability, making them suitable for use in high-performance settings.
The automobile sector is a rapidly expanding market for slimline relays due to their widespread use in areas such as engine control and safety and security. Requirement for slimline relays is predicted to soar as the automobile sector expands.
Market Restraints
Slimline relays are more costly than standard relays because of their superior performance and compact design. This might be a problem for applications where cost is a major factor.
Slimline relays may be unsuitable for use in some high-power applications due to their low voltage and current ratings. Because of this, their use in power generation and distribution may be hampered.
Market Opportunities
Adoption Rates Rise in Consumer Electronics Because of the growing need for more portable and lightweight electronics, slimline relays have a promising future in the consumer electronics market. The compact and low-power design of these relays makes them ideal for usage in gadgets like smartphones, wearable electronics, and home automation systems.
New possibilities for slimline relays have arisen with the development of the IoT and IIoT. These relays have several potential uses in the Internet of Things and Industrial Internet of Things, such as in automated systems, remote monitoring and control, and smart sensor networks.
The usage of slimline relays in EVs is predicted to rise dramatically in response to the increasing demand for these cars. In electric cars, these relays serve several purposes, including battery management, power electronics, and motor control.
The market has recently been seeing a rise in demand for high-performance, energy-efficient relays in a variety of industrial and automotive settings. Slimline relays are increasing in popularity as organizations attempt to automate and miniaturize their processes because of their low power consumption, outstanding dependability, and compact size.
One emerging trend is the use of slim relays in electric vehicles. As the number of people who want to drive electric vehicles increases, it stands to reason that the number of applications for slimline relays will increase significantly.
Market Scope
Report Metric
Details
Market Size by 2031
USD XX Million/Billion
Market Size in 2023
USD XX Million/Billion
Market Size in 2022
USD XX Million/Billion
Historical Data
2019-2021
Base Year
2022
Forecast Period
2023-2031
Report Coverage
Revenue Forecast, Competitive Landscape, Growth Factors, Environment & Regulatory Landscape and Trends
Segments Covered

Segment by Type

12VDC
24VDC
48VDC

Segment by Application

Industrial Control
Telecommunications Field
Automated System

Geographies Covered

North America
Europe
APAC
Middle East and Africa
LATAM

Companies Profiles

OMRON Corporation
Schneider Electric
TE Connectivity
Rockwell Automation
Weidmüller Interface GmbH & Co. KG
OMEGA Engineering inc.
ABB
SIEMENS
IDEC
HongFa
Murrelektronik
Eltech
NAW controls
Fastron Electronics
Klemsan
Techna
Altech Corporation
Segmental Analysis
Segment by Type
Slimline relays with a 12VDC rating find widespread usage in a variety of electrical contexts, from the car industry to the consumer electronics market. These relays are well regarded for their dependability and low power consumption.
In industrial settings, slimline relays with a 24VDC rating are utilized for a wide variety of automation and control systems. The reliability and efficiency of these relays have earned them a strong reputation.
The primary applications for slimline relays with a 48VDC rating are in the telecommunications and power distribution industries. These relays are well-suited for mission-critical applications due to their excellent power handling capacity and dependability.
Segment by Application
Motor control, process control, and instrumentation are just some of the many industrial control applications that make use of slimline relays. These relays provide for precise and dependable switching of a wide range of devices in industrial settings.
Switching, signal routing, and control are just some of the many uses for slimline relays in the telecommunications industry. These relays have earned a reputation for their reliability and robustness even under challenging conditions.
Control systems for vehicles, homes, and factories all employ slimline relays to varying degrees of success. These relays allow a wide variety of automated equipment to turn on and off with pinpoint accuracy.
Regional Analysis
The Global Slimline Relays Market is segmented by region as North America, Europe, Asia Pacific, Latin America, and Middle East and Africa.
The presence of large automotive and industrial manufacturers in North America bodes well for the region's share of the market. slimline relays market demand is predicted to rise in the area due to the growing popularity of electric cars.
Due to the growing need for slimline relays that are both energy efficient and capable of good performance in a wide range of industrial settings, Europe is also an important market for these relays. In addition, the region's increasing interest in automation and smart manufacturing systems could fuel demand for compact relays.
The presence of significant electronic device makers in Asia Pacific makes the area a likely leader in the slimline relays industry. The need for slimline relays is anticipated to increase in the area as a result of the rising demand for downsizing of electronic devices and the increasing usage of automation and robotics across a variety of sectors.
The need for automation and control systems across sectors is driving modest expansion in the market in Latin America.
Since automation and control systems are not widely used in the Middle East and Africa, the market is forecast to expand slowly in these regions. However, future demand for slimline relays may be influenced by the region's growing interest in renewable energy.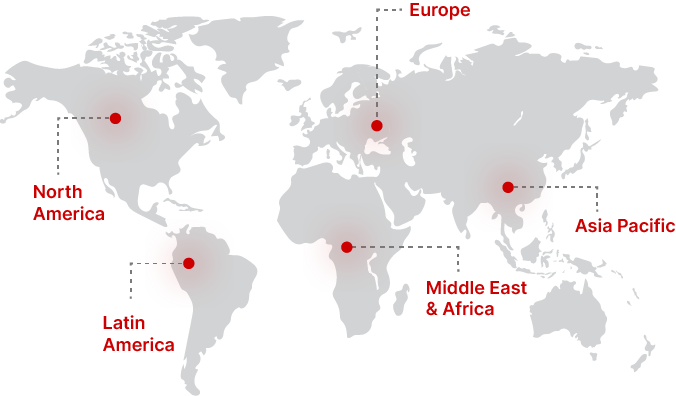 Regional Growth Insights
Download Free Sample
Key Players
OMRON Corporation
Schneider Electric
Rockwell Automation
Weidmüller Interface GmbH & Co. KG
OMEGA Engineering inc.
ABB
SIEMENS
IDEC
HongFa
Murrelektronik
Eltech
NAW controls
Fastron Electronics
Klemsan
Techna
Altech Corporation
Recent Developments
The new Panasonic thin type power relays will be available beginning in July 2021, as per the company's announcement. These relays are ideal for use in appliances, computers, and other office and factory machines due to their small size.
In April of 2021, Omron Corporation released the G6E-V10, a new ultra-compact relay. Because of its low profile (6.7mm in height), this relay may be used in tight quarters.
Slimline Relays Market Segmentations
Segment by Type
Segment by Application
Industrial Control
Telecommunications Field
Automated System
Frequently Asked Questions