Market Overview
The Global Snow Melting Cable Market Size is slated to grow substantially at a CAGR of approximately 4.7% during forecast period.
Snow Melting Cables (SMC) are heavy cables designed to be buried beneath pavement or in concrete. These are frequently used to melt snow or ice during the winter on driveways, pavements, highways, ramps, bridges, parking lots, etc. The most flexible material for new concrete constructions, electric wires are ideal for curved or irregularly shaped and curved regions, stairs, and very lengthy tire tracks. While they can be placed beneath bricks or cement, doing so requires more time than simply utilizing snow-melting mats because they must be fastened to the ground or a mesh.
Snow melting cables are hardwired to a moisture and temperature sensor control for automatic activation and to avoid ice and snow build-up. Warmup makes it easy and safe to heat steps, pathways, and driveways. SMC is one of the best ways to stop ice from harming roofs and gutters and injuring people. The components of a snow melting cable include a resistance element with main high-temperature insulation, an earth screen, and a polyolefin outer sheathing. Cable distributes heat where needed, maximizing heat use and reducing losses.
Market Dynamics
Market Drivers
Development of Infrastructure In Cold Regions
Snow melting cables provide an effective solution for temperature maintenance and frost protection in many applications. In regions with colder climates, thermal cables are in greater demand. The rapid construction of residential, commercial, and industrial buildings in cold regions across the globe drives demand for snow-melting cables. Using these cables for roof de-icing and snow melting provides comfort and safety in various environments. Snow-melting cables can be installed in retrofitting and commercial building projects. Increasing infrastructure in colder regions boosts the snow cable market's demand.
Market Restraints
Highly Depending on Weather Conditions
The various geographical characteristics of different places hamper the efficient use of snow-melting cables. There is a seasonal variation in demand for snow-melting cables because they are mostly used during the cold season. Nations with significant snow accumulation on the highways or in residential areas use these wires. Therefore, the amount of snowfall depends on the weather. For example, this wire will be used in areas with heavy snowfall during a cold winter. This cable is not required in other seasons. As a result, market conditions have a significant impact on these cables.
Market Opportunities
Advancement In Technology
Snow melting cable technology has improved efficiency and versatility. The latest snow-melting cable improves temperature control, energy efficiency, and dependability. Advanced Snow Melt Control detects snow and ice automatically in driveways, parking lots, ramps, stairs, and flat roofs. The control protects heaters and floors with a floating action actuator or variable speed injection pump. Advanced Snow Melt control has a Snow Melt Sensor that analyses slab, surface, and moisture levels. These technologies attract clients seeking innovative heating solutions, increasing snow heating cable demand. This will boost snow-melting cable demand.
Market Scope
Report Metric
Details
Market Size by 2031
USD XX Million/Billion
Market Size in 2023
USD XX Million/Billion
Market Size in 2022
USD XX Million/Billion
Historical Data
2019-2021
Base Year
2022
Forecast Period
2023-2031
Report Coverage
Revenue Forecast, Competitive Landscape, Growth Factors, Environment & Regulatory Landscape and Trends
Segments Covered

Segment by Type

Self-Regulating Type
Constant Wattage Type

Segment by Application

Residential
Commercial
Industrial

Geographies Covered

North America
Europe
APAC
Middle East and Africa
LATAM

Companies Profiles

WarmlyYours
Warmup
NVent Electric
Ice Dam Company
Delta-Therm
Emerson Electric
Radiant Solutions Company
Thermwell Products
Danfoss
Chromalox
Backer AB
Britech
SAN Electro Heat
KME
Segmental Analysis
Segment by Type
The Warmup Self-Regulating Cable offers protection against the hazardous accumulation of snow and ice on roofs and within gutters and downpipes, and it also prevents pipes from freezing. The heating cable features a specific conductive core sandwiched between the two bus wires for self-regulation. Because this core becomes more conductive when exposed to cold ambient conditions, the heating cable's wattage output per linear meter will rise in reaction to the cold. Because of this characteristic, it is an excellent choice for preventing frost damage to exposed surfaces throughout the winter.
Constant Wattage Heat Cable is a heating cable with a constant wattage per linear foot (electricity output) along its entire length. Because this wattage cable is typically unaffected by fluctuating atmospheric or cable content temperatures, it provides a constant heat output. Outdoor floor heating systems use dual conductors' constant wattage heating cables for flexibility. It heated like snow on roads, roofs, airport runways, freeways, bridges, pavement, and soil at 30w/m. The constant wattage cable's length and output are fixed. Thus, it can't be cut.
Segment by Application
The most efficient way to heat a roof and gutter uniformly and melt snow is with roof and gutter snow melting cables. A quicker response time and more temperature control options are provided by direct heating. Snow on the Roof & Gutter will quickly and safely de-ice. Roof and Gutter Snow Melting Cables are cost-effective, secure, and hygienic. These are strong wires with a low heat output primarily used to maintain gutters and roofs free of loads throughout the year. This cable is perfect for applications that include melting ice and snow, such as roofs for apartments and car parks. It may also be used for driveways, pavement, outdoor steps, ramps, and drainage areas.
Snow Melting Cables are robust cables designed to be embedded in concrete or installed beneath paved surfaces. During the winter, these are used extensively to remove snow and ice from various surfaces, including driveways, roads, highways, ramps, bridges, parking bays, etc. Snow melt systems decrease the possibility of slip-and-fall incidents, eliminate the physical work (and expense) of shoveling and driving, lower the number of accidents brought on by icy roads, and enhance the aesthetic attractiveness of driveways and walks.
In the industrial area, snow-melting cables melt ice. There are many locations close to the industries where major snow accumulates. This snow must promptly be removed from the surface in the outdoor and logistic areas where the products are delivered and received. This cable aids in snow-melt on the road and helps sustain safe conditions for larger trucks. Provides them with a clean road for safe and efficient travel. In certain industries, such as the food processing and pharmaceutical industries, temperature must be optimal. The use of snow-melting cables helps to maintain the ideal temperature for operation here.
Regional Analysis
North America
The majority of the United States has its greatest rate of warming throughout the winter months. Warmer air can store more moisture, eventually condensing into the snow if the temperature drops low enough. The timing, location, and amount of snowfall, in addition to the patterns of spring snow-melt, can all be complicatedly influenced by the effects of climate change. Over the previous 150 years, the amount of snow that has fallen at Denali National Park in Alaska, home to the tallest mountain in North America, has increased by more than twice. Due to this rise in snowfall in the United States region, the market share of snow-melting cable will grow in the North American region.
Europe
During the winter months, moderate to heavy amounts of snowfall across most of Europe. Although there are periodic years with little snowfall, snowfall at 6,500 feet elevation often lasts from November to May and can reach depths of more than 33 feet. The French mountain called Alpe d'Huez, Val Thorens in France, and Innsbruck in Austria receive the most snowfall each year, and as a result, they require additional snow-melting cables. Since significant amounts of snow accumulate during the harsh winter months on roads, industrial areas, and residential neighborhoods, the demand for snow-melting cable is expected to rise in the years to come.
Asia-Pacific
Countries like Russia, China, Japan, and Pakistan can be expected to have the highest annual snowfall totals in Asia. The increasing temperature in this region is responsible for the increase in the amount of snow that falls. The increasing construction work in the area has increased the need for snow melt wire. The rate of urbanization in Asia is rising, which has led to an increased need for snow-melting cables.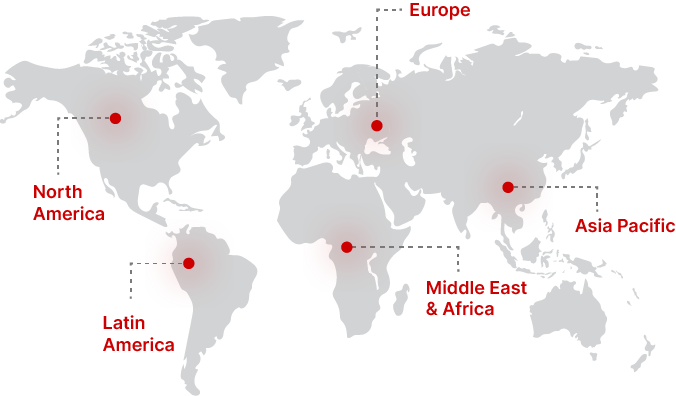 Regional Growth Insights
Download Free Sample
Key Players
Warmup
NVent Electric
Ice Dam Company
Delta-Therm
Emerson Electric
Radiant Solutions Company
Thermwell Products
Danfoss
Chromalox
Backer AB
Britech
SAN Electro Heat
KME
Recent Developments
July 26, 2022 - A brand-new attachment grid for use with electric snow-melting cables has been introduced by WarmlyYours. When heated snow-melting systems are utilized for outdoor steps, driveways, and walkways, the Snow Melt Embeddable Attachment Grid is a framework to attach snow-melting cables. This product can be buried beneath pavers, bluestone, or tile and on top of existing concrete surfaces.
Snow Melting Cable Market Segmentations
Segment by Type
Self-Regulating Type
Constant Wattage Type
Segment by Application
Residential
Commercial
Industrial
Frequently Asked Questions