Market Overview
According to Reed Intelligence the Global Solar Thermal Water Heaters Market Size will approximately grow at a CAGR of 5.4% during the forecast period.
A solar thermal water heater is a device that utilizes solar energy to heat water. It utilizes sunlight to heat water during the day. The sun's rays are captured by solar panels, which are the most important part of these devices. Photovoltaic panels or focused solar panels can be used. Regarding solar thermal devices, concentrating solar panels are the best choice. This is because they can make more energy than photovoltaic cells, which means they can help more people. The hot water is stored in an insulated solar hot water tank, ready to be used whenever needed. It is one of the most cost-effective applications of solar energy. They require a backup system to account for cloudy days and periods of high demand. Conventional storage water heaters typically offer backup functionality and may already be included in the solar system package. The solar collector may include a backup system, such as rooftop tanks with thermosyphon systems. The solar water heaters are equipped with advanced technology, ensuring optimal performance and minimal heat loss. These devices are both energy efficient and user-friendly.
Market Dynamics
Solar Thermal Water Heaters Market Drivers
Lower Utility Bills And Long-Term Savings
Solar thermal water heaters with evacuated tubes can function effectively in extreme weather conditions due to their lower freezing point. The growing demand for replacing existing water heaters further expands the market. Homeowners and businesses can reduce their reliance on traditional energy by harnessing the abundant energy the sun provides. This not only leads to lower utility bills but also allows for long-term savings. The Department of Energy estimates that installing a solar water heater can save 50-80% on water heating expenses. Furthermore, the growing awareness and concern for environmental sustainability have led to the widespread adoption of renewable energy technologies, such as solar water heaters.
Solar Thermal Water Heaters Market Restraints
High Installation And Maintenance Cost
Solar thermal water heaters, such as tankless water heaters, have higher initial installation and maintenance costs than conventional water heaters. Many people are still not aware of solar thermal water heaters. So, consumers lack knowledge and awareness regarding the benefits and advantages of solar thermal water heaters. The inefficiency and unreliability of solar thermal water heaters are particularly evident in regions with low solar radiation or frequent cloudy and rainy days. Furthermore, Additional rooftop space and modifications to plumbing systems are required to install solar thermal water heaters. All these factors can hinder the growth of this market.
Solar Thermal Water Heaters Market Opportunities
Renewable Target Rollouts Implemented By Governments
Many countries have established targets to be accomplished by the end of specific years, such as 2020, 2030, and 2040. These targets primarily focus on increasing the proportion of renewable energy in overall energy generation. The combination of this factor and the government incentives is the main reason for the increasing investments in the solar industry. This has opened the door for various new players to enter the market. These factors are expected to contribute to the solar-thermal market's growth collectively.
Market Scope
Report Metric
Details
Market Size by 2031
USD XX Million/Billion
Market Size in 2023
USD XX Million/Billion
Market Size in 2022
USD XX Million/Billion
Historical Data
2019-2021
Base Year
2022
Forecast Period
2023-2031
Report Coverage
Revenue Forecast, Competitive Landscape, Growth Factors, Environment & Regulatory Landscape and Trends
Segments Covered

Segment By Type

Pressure-bearing Solar Water Heater
Non-pressure Solar Water Heater

Segment By Application

Industrial Water Supply Heating
Household Water Heating

Geographies Covered

North America
Europe
APAC
Middle East and Africa
LATAM

Companies Profiles

GE Appliances
A.O. Smith
Alternate Energy Technologies LLC.
Rheem Manufacturing Company
Viessmann
V-GUARD INDUSTRIES LTD.
Racold
SunTank
Chromagen Australia Pty Ltd
Himin Solar Co., Ltd
SUNPAD
Bradford White Corporation
EMMVEE SOLAR
Bosch Thermotechnology
Rinnai
Segmental Analysis
Segment By Type
Pressure-bearing Solar Water Heater
A pressurized model, also known as a high-pressure solar water heating system, refers to a system where the water in the tank is maintained at high pressure. The pressure is equivalent to that of tap water. The solar glass tubes do not contain water. Instead, they are equipped with long copper rods that are heated. The heat is then conducted from the rods to the water in the solar tank.
Non-pressure Solar Water Heater
Non-pressurized systems are straight-in all-glass vacuum tube solar water heaters. The vacuum collector and water tank cannot withstand pressure due to the sealing rubber ring that seals them. The non-pressure solar water heater is designed to utilize a non-pressure water shutdown system, resulting in high efficiency and long service life.
Segment By Application
Industrial Water Supply Heating
Industrial water heaters are utilized in a wide range of direct and indirect heating applications. Indirect heating is achieved by utilizing water as a thermal fluid. Convection enables the transfer of absorbed heat to a closed system. Direct water heating is employed in industrial applications where hot water is required as a resource.
The growth of household or residential water heating can be attributed to the expanding global population, rising energy demand for sustainable and decentralized energy solutions, and a growing preference among customers for unconventional water heating systems.
Regional Analysis
North America (USA and Canada)
North America has many companies of solar water heaters. Solar water heating is currently being utilized in commercial and institutional facilities across North America for two main purposes: pool heating and direct use of hot water. Space heating is a less common application for SWH. Solar hot water is already being utilized in many building types. Also, several major factors, including implementing green energy targets by the region's major countries, plans for rural electrification, a growing population, and an increasing demand for clean energy, are driving the demand for solar thermal water heaters in this region.
Europe (Germany, the U.K., France, Russia, Italy, and the Rest of Europe)
Solar heaters are majorly used in hotels and restaurants in Europe. Solar hot water systems for single and multi-family houses, tourism, and public buildings remain the dominant application. Technological advancements have greatly improved the efficiency and reliability of solar water heaters. These improvements include better insulation, high-performance collectors, advanced control systems, and backup heating options. As a result, consumer confidence has increased, and more homes are adopting solar water heaters in this region.
Asia-Pacific (China, Japan, South Korea, India, Southeast Asia, Rest of Asia-Pacific)
The adoption of solar thermal energy has been increasing daily in Asia-pacific. The government of various countries also emphasizes the use of renewable energy. Environmental sustainability and increasing awareness about the benefits of green energy led to the adoption of solar thermal energy. This also helps in cost reduction. Countries like China have experienced more installations and have a robust plan for future installations. India also has the maximum number of installations after China. This increasing adoption is expected to drive the solar thermal water heaters market in the Asia-Pacific region.
South America, Middle East, and Africa
Various countries in this region, like Morocco, are constructing the solar water heater plant, which will facilitate the growth of the green industrial sector by following the country's energy efficiency guidelines. Various organizations are planning this kind of project, and the production will result in over 40,000 solar water heaters, strengthening the country's position and enhancing its portfolio in the solar water heater industry.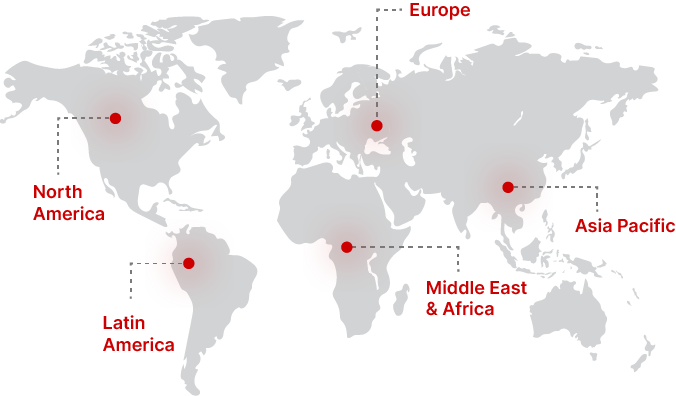 Regional Growth Insights
Download Free Sample
Key Players
GE Appliances
A.O. Smith
Alternate Energy Technologies LLC.
Viessmann
V-GUARD INDUSTRIES LTD.
Racold
SunTank
Chromagen Australia Pty Ltd
Himin Solar Co., Ltd
SUNPAD
Bradford White Corporation
EMMVEE SOLAR
Bosch Thermotechnology
Rinnai
Recent Developments
19 August, 2021: GE Appliances (GEA), a Haier-owned company, has entered into a multi-year partnership with Google Cloud. This partnership aims to develop cutting-edge technologies that will enhance the consumer experience both in the kitchen and in homes. GEA, in its pursuit of reinventing itself and the appliance business, has sought the assistance of Google Cloud. Recognizing Google Cloud's exceptional proficiency in data, analytics, artificial intelligence (AI), and machine learning (ML), GEA aims to expedite its evolution. These capabilities will be seamlessly integrated into GEA's entire appliance development process, from ideation to the production line.
Solar Thermal Water Heaters Market Segmentations
Segment By Type
Pressure-bearing Solar Water Heater
Non-pressure Solar Water Heater
Segment By Application
Industrial Water Supply Heating
Household Water Heating
Frequently Asked Questions