Market Overview
The Global Surface Detergents Market Size is projected to grow at CAGR of approximately 2.5% during the forecast period.
Industry producing and selling cleaning chemicals with specialized formulations for use on different types of surfaces, such as floors, walls, counters, and appliances, is known as the market. To safely and efficiently clean without hurting the surface, these treatments are often made with specialized chemicals.
There is a sizable market for surface detergents within the larger cleaning goods sector, which also includes things like laundry detergents, dish soaps, and personal care products. The increased demand for environmentally friendly and sustainable cleaning products, as well as the increasing acceptance of smart home technologies, are all factors that are driving the market for surface detergents.
Market Dynamics
Market Drivers
Growing people's understanding of the need of Personal Hygiene
A major factor propelling the market is the rising consciousness of consumers about the value of a clean and sanitary living and working space. Consumers are becoming increasingly aware of the importance of using high-quality cleaning products to protect their health in the face of the proliferation of infectious illnesses and global pandemics.
The need for surface detergents has also been fueled by technological breakthroughs, such as the creation of cutting-edge cleaning tools and the widespread use of smart home technology. In response to the growing popularity of "smart home" technologies, manufacturers have created appliances that can be operated remotely, by smartphone or tablet.
Demand for sustainable and environmentally friendly products is on the rise. One example is the increased interest in non-toxic cleaning solutions. Because of this, non-toxic and biodegradable surface detergents derived from plants have emerged on the market.
Market Restraints
Consumers in the surface detergents sector are quite price conscious and frequently choose lower-priced products. This has made it difficult for producers to keep making money while also satisfying customers with their wares.
Consumers should be aware that inappropriate use of surface detergents may expose them to potentially harmful substances. Because of this, more restrictions are needed to control the contents of cleaning solutions.
Market Opportunities
Manufacturers may respond to the rising demand for environmentally friendly products by expanding their product ranges to include more eco-friendly and sustainable options.
With the rise of e-commerce, businesses now have more ways to sell their products directly to customers.
There is a lot of room for growth in the surface detergents industry in developing regions including Asia Pacific, Africa, and Latin America. The manufacturers may grow their sales and consumer base by entering these areas.
Recent years have seen a rise in the need for sustainable and environmentally friendly surface detergents. Products that are biodegradable, non-toxic, and created from sustainable materials are increasing in demand as consumers become more aware of the environmental effect of their purchases.
The growing popularity of "smart home" technology is also a factor in the evolution of items that can be operated remotely. There has been a rise in the popularity of "smart" cleaning products since they help users save time and effort when cleaning.
Finally, there is a movement toward more openness and responsibility in the surface detergents industry. More severe rules are being called for to protect the safety and efficacy of cleaning products, and consumers are requesting more information about the substances used in these products.
Market Scope
Report Metric
Details
Market Size by 2031
USD XX Million/Billion
Market Size in 2023
USD XX Million/Billion
Market Size in 2022
USD XX Million/Billion
Historical Data
2019-2021
Base Year
2022
Forecast Period
2023-2031
Report Coverage
Revenue Forecast, Competitive Landscape, Growth Factors, Environment & Regulatory Landscape and Trends
Segments Covered

Segment by Type

Horniness Surface Detergents
Multifunction

Segment by Application

Industrial Use
Residential Use

Geographies Covered

North America
Europe
APAC
Middle East and Africa
LATAM

Companies Profiles

Nilfisk
Mido Pharm
DETTOL
MR-MCKENIC
DLTianzuo
Natures Organics
Dongguan Xinwei Cleaning Machinery Products Co., Ltd.
Zhuhai DUOBOW Household Chemical Factory
Segmental Analysis
Segment by Type
Horniness Surface Detergents
Clean your floors, walls, and worktops with ease with specialized hard surface detergents. Detergents made specifically for hard surfaces may safely remove stubborn filth and grime without harming the material. Different formulations, such as liquids, powders, and sprays, are available.
Detergents with several uses can be used on a wide range of surfaces, from hard floors to delicate textiles and carpets. They are designed to clean and disinfect while they eliminate odors and stains. You may get multipurpose detergents in liquid, powder, and spray forms.
Segment by Application
Surface cleaners for use in industrial environments including factories, warehouses, and assembly lines fall under this category. Heavy machinery, tools, and work environments can all benefit from the disinfecting and sanitizing effects of industrial surface detergents.
Kitchen and bathroom cleansers, floor and glass cleaners, and other surface detergents used in private residences make up this subsegment. Typically sold in more manageable sized containers, residential surface cleaners are designed with the presence of children and pets in mind.
Regional Analysis
The Global Surface Detergents Market is segmented by region as North America, Europe, Asia Pacific, Latin America, and Middle East and Africa.
The United States and Western Europe make up a sizable component of the market in both North America and Europe. Surface detergents are in great demand because of the widespread focus on personal hygiene in these areas.
With its rapidly expanding cities, expanding middle class, and ever-increasing focus on personal cleanliness, the Asia-Pacific area is a major consumer base for surface detergents. Surface detergents have some of their most lucrative markets in Asia and the Pacific in countries like China and India.
Rising consumer awareness and population expansion drive increased demand for cleaning goods, making Latin America and the Middle East and Africa important markets for surface detergents as well. It is predicted that the market for surface detergents in these areas would expand rapidly over the next few years.
Manufacturers may anticipate substantial prospects in emerging markets including Asia Pacific, Latin America, and the Middle East and Africa due to these regions' expanding middle classes and therefore higher disposable incomes and demand for cleaning supplies.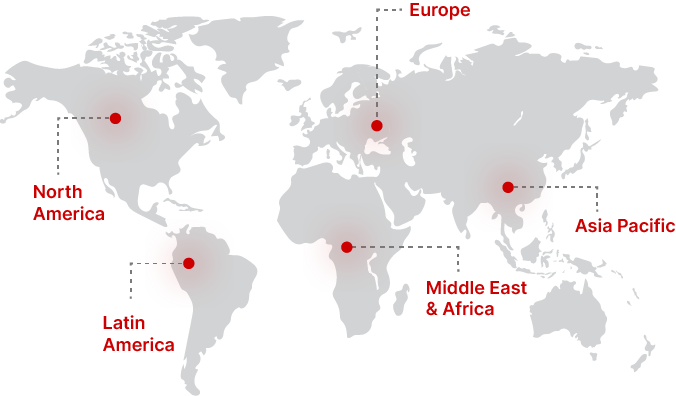 Regional Growth Insights
Download Free Sample
Key Players
Nilfisk
DETTOL
MR-MCKENIC
DLTianzuo
Natures Organics
Dongguan Xinwei Cleaning Machinery Products Co., Ltd.
Zhuhai DUOBOW Household Chemical Factory
Recent Developments
Procter & Gamble claimed in February 2021 that their newly discovered cleaning technique could eradicate 99.9 percent of germs and viruses on surfaces for up to 24 hours.
The first paper-based laundry detergent container, produced from environmentally sourced and recyclable materials, will be released by Unilever in Brazil in November 2020.
Clorox bought S.C. Johnson, a manufacturer of natural cleaning solutions, in July 2020 as part of a goal to broaden the company's selection of environmentally friendly and sustainable goods.
Surface Detergents Market Segmentations
Segment by Type
Horniness Surface Detergents
Multifunction
Segment by Application
Industrial Use
Residential Use
Frequently Asked Questions