Market Overview
According to Reed Intelligence the Global Suspension Lift Kits Market Size will approximately grow at a CAGR of 7.9% during the forecast period.
A suspension lift kit is a set of components designed to raise a vehicle's ride height by changing its suspension system. Off-road enthusiasts and individuals wishing to improve the aesthetic and performance of their trucks, SUVs, and other 4x4 vehicles are supporters of these kits. The Suspension Lift Kits Market includes a wide range of goods and a diversified customer base.
Suspension lift kits are especially popular among off-road enthusiasts and outdoor explorers who need more ground clearance to handle difficult terrain and obstacles. Suspension lift kits are popular among customers looking to customize their vehicles with a unique and rugged appearance. Lifted vehicles and SUVs are linked with a more aggressive and daring appearance.
Suspension lift kits with adjustability and customization options were becoming increasingly popular. There was also a focus on kits that retain or improve ride comfort while delivering off-road capability.
Market Dynamics
Market Drivers
Off-Road and Outdoor Recreation Enthusiasts
The demand from off-road enthusiasts and outdoor adventurers is a major driver of the Suspension Lift Kits Market Growth. Many people who enjoy sports like rock crawling, trail riding, and mud bogging want to improve their vehicle's capabilities in rough terrain. Suspension raise kits enhance ground clearance, allowing vehicles to navigate obstacles more effectively and lowering the danger of damage to the undercarriage. As the popularity of off-roading and outdoor activity has grown, so has the demand for suspension raise kits.
Customization and Aesthetics
Vehicle personalization is a major trend in the automobile industry. Many vehicle owners personalize their vehicles to reflect their unique styles and tastes. Suspension raise kits not only provide technical advantages but also improve a vehicle's cosmetic appeal. Lifted trucks and SUVs offer a distinct and rough design that appeals to a wide spectrum of buyers. The desire to stand out and make a statement with their automobiles has fueled the Suspension Lift Kits Market Demad.
Market Restraint
Warranty and Insurance Issues
Installing a suspension raise kit on a vehicle may void the manufacturer's warranty if the modification creates problems with the car's components or systems. This can be a major worry for consumers who wish to keep their vehicle warranties. Certain insurance companies may categorize modified vehicles, such as those with suspension lift kits, as higher risk. This could result in higher insurance premiums, making the alteration less appealing to some buyers.
Market Scope
Report Metric
Details
Market Size by 2031
USD XX Million/Billion
Market Size in 2023
USD XX Million/Billion
Market Size in 2022
USD XX Million/Billion
Historical Data
2019-2021
Base Year
2022
Forecast Period
2023-2031
Report Coverage
Revenue Forecast, Competitive Landscape, Growth Factors, Environment & Regulatory Landscape and Trends
Segments Covered

Segment By Type

Spring Suspension Lift Kits
Coil Suspension Lift Kits
Shackle Suspension Lift Kits

Segment By Application

Original Equipment Manufacturers (OEMs)
Aftermarket

Geographies Covered

North America
Europe
APAC
Middle East and Africa
LATAM

Companies Profiles

ZF SACHS
KYB
Rancho
Dobinsons
Bilstein
Tough Dog
EFS
Fox
Rough Country
Skyjacker
Rocky Mountain Suspension
Supreme Suspensions
Fulcrum Suspensions
BDS Suspension
ReadyLift
Pro Comp
Segmental Analysis
Segment By Type
Spring Suspension Lift Kits
Spring suspension raise kits entail changing or adding longer coil springs to the vehicle's suspension. These springs add lift and expand the space between the vehicle's body and the axles. Compared to other types of lifts, this lift kit can increase ground clearance and provide a smoother ride.
Coil Suspension Lift Kits
Coil suspension raise kits use taller coil springs to lift the car. Coil springs are used in suspension systems to absorb shocks and offer flexibility. These kits can provide a balanced ride on a variety of terrains while also increasing ground clearance.
Shackle Suspension Lift Kits
Shackle suspension raise kits replace the stock shackles (the connecting components between the leaf springs and the chassis) with longer ones. This sort of lift is found in vehicles with leaf spring suspensions. The vehicle's suspension is essentially elevated by employing longer shackles, offering more ground clearance.
Segment By Application
Original Equipment Manufacturers (OEMs)
Suspension lift kits are integrated into specialized vehicle models, such as off-road vehicles or SUVs, in OEM applications. These kits are intended to improve a vehicle's capacity to do specific activities, such as off-road driving or towing. Manufacturers design these kits to be compatible with the vehicle's existing systems while ensuring safety and performance within the specified parameters.
Vehicle owners purchase and install aftermarket suspension lift kits to alter their vehicles for various reasons, such as aesthetics, enhanced off-road capability, or customization. These kits are available in various lift heights, components, and features to satisfy various purposes. Aftermarket kits may offer more flexibility and customization possibilities than OEM products. Inappropriate installation or use can influence vehicle performance and safety, so cautious selection and proper installation are critical.
Regional Analysis
North America (United States, Canada, and Mexico)
Many people in North America participate in off-road sports such as trail riding, rock crawling, and off-road racing. This culture fuels the demand for suspension raise kits that enhance a vehicle's off-road capability. Many North American vehicle owners want to personalize their automobiles aesthetically and functionally. Suspension raise kits allow you to tailor the appearance and performance of your vehicle to your specific needs. Trucks and SUVs are popular in the North American market, where they are chosen for their utility and outdoor qualities. Lift kits are very popular in certain vehicle categories.
Europe (Germany, UK, France, Italy, Russia, Spain, etc.)
Europe is home to a growing community of off-road enthusiasts who enjoy sports such as trail riding, rock crawling, and overlanding. The enthusiasm for altering and customizing vehicles in this community has fueled the demand for suspension lifts. Different European countries have different legislation and laws concerning automobile modifications. This may impact the Suspension Lift Kits Market because some suspension lift kits require additional certifications or clearances to assure roadworthiness and safety. Customers place a premium on safety and quality. Manufacturers catering to the European market must often adhere to stringent quality standards and certifications.
Asia-Pacific (China, Japan, Korea, India, Australia, Southeast Asia, etc.)
The Asia Pacific region has seen increased off-road and outdoor recreational activities. Countries such as Australia, New Zealand, and areas of Southeast Asia have different terrains that appeal to off-road enthusiasts. This has increased demand for suspension raise kits, which improve a vehicle's off-road capabilities. The popularity of trucks and SUVs in Asia, notably in nations such as Australia, has contributed to the need for suspension-raise kits. Many car owners wish to customize their vehicles for aesthetic and performance reasons. The rise of the middle class in various countries in the region has resulted in increasing disposable income. As a result, more people are trying to customize their automobiles, including adding suspension lift kits.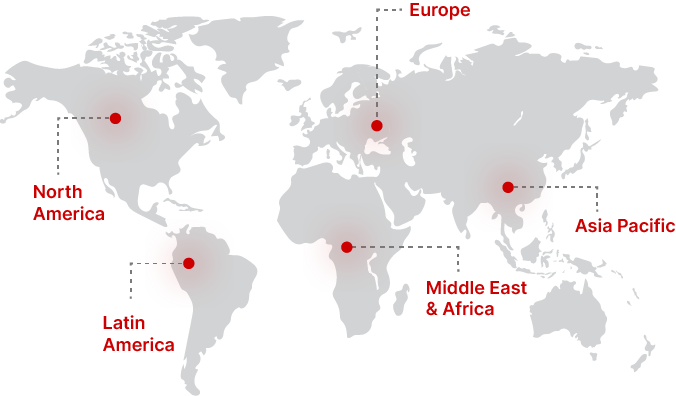 Regional Growth Insights
Download Free Sample
Key Players
ZF SACHS
KYB
Rancho
Dobinsons
Bilstein
Tough Dog
EFS
Fox
Rough Country
Skyjacker
Supreme Suspensions
Fulcrum Suspensions
BDS Suspension
ReadyLift
Pro Comp
Recent Developments
February 2023: ReadyLift has launched their new ReadyLift 7100 Series suspension lift kits for Jeep Wrangler JL and Gladiator JT models. The kits are supposed to lift the car by 3 inches and include new springs, shocks, and control arms.
Suspension Lift Kits Market Segmentations
Segment By Type
Spring Suspension Lift Kits
Coil Suspension Lift Kits
Shackle Suspension Lift Kits
Segment By Application
Original Equipment Manufacturers (OEMs)
Aftermarket
Frequently Asked Questions