Market Overview
According to Reed Intelligence the Global Thread Lifting Products Market Size will approximately grow at a CAGR of 5.2% during the forecast period.
Thread lifting is a non-surgical way to make your skin look younger by lifting and tightening it. During the process, absorbable stitches made of natural materials that can break down are put under your skin. These stitches help your body make collagen, which is a protein that keeps your skin tight and flexible. Different kinds of threads can be used for thread pulling. PDO stands for polydioxanone, which is a type that is commonly used. PLLA, which stands for poly-L-lactic acid, is another type. These threads are safe for the body and slowly break down over time.
Small needles or cannulas are used to put the threads under the skin. Once they are in place, they help pull up drooping skin and make it tighter. The threads additionally encourage your body to make more collagen, which helps make your skin look better overall. Thread pulling can be used on different body parts, like the face and neck. It is often chosen instead of more invasive surgeries because it takes less time to recover and has fewer risks.
Market Dynamics
Market Drivers
Increasing focus on youthful Appearance
Many people in today's society want to look younger and more refreshed. They want to find treatments that can help them look younger without having to have surgery. This has led to a rising interest in face rejuvenation methods that don't involve surgery. This need is met by a process called "thread lifting." It includes putting special threads under the skin to lift and fix sagging skin, get rid of wrinkles, and change the shape of the face. Thread lifting is a less invasive and more useful alternative to traditional facelift surgery. This makes it an ideal option for people who want to look younger with less downtime and risks.
Market Restraints
To operate this device, skills and training are required
Practitioners must have the appropriate expertise and abilities to effectively perform thread lifting. They must get the right training to ensure tasks go smoothly and safely. But in some places, there may not be a lot of trained professionals, making it hard for people to find experts they can trust. This can make it hard to find good services for thread pulling. Patients should be careful and do a lot of study to find doctors who have the right knowledge and training. Choosing a skilled professional helps ensure the best possible results and lowers the risk of problems.
Market Opportunities
Technology Advancements to Create Growth Opportunities
The rapid technological advancements in thread-lifting procedures have been creating growth opportunities. The latest technology in the market enabled practitioners to combine lifting procedures with other cosmetic treatments. Over the years, thread-lifting procedure technology has developed enormously due to constant research and development by various key players and other research institutes. The latest technology regarding thread strength, products, and results is much more advanced. Also, compared to earlier threads, the latest thread-lifting technology offers dissolved threads and longer repositioning and lifting by reducing the complexities significantly.
Market Scope
Report Metric
Details
Market Size by 2031
USD XX Million/Billion
Market Size in 2023
USD XX Million/Billion
Market Size in 2022
USD XX Million/Billion
Historical Data
2019-2021
Base Year
2022
Forecast Period
2023-2031
Report Coverage
Revenue Forecast, Competitive Landscape, Growth Factors, Environment & Regulatory Landscape and Trends
Segments Covered

Segment by Type

Suspension Threads
Rejuvenating Threads

Segment by Application

Hospitals
Clinics
Cosmetic Centers

Geographies Covered

North America
Europe
APAC
Middle East and Africa
LATAM

Companies Profiles

Aptos International
Croma Pharma
Metro Korea
Sinclair Pharma
Medical Aesthetic
Healux Corporation
Aesthetic Experts Lab
Menarini Group
N-Finders
Spring Thread (1st SurgiConcept)
V Soft Lift
Modern Aesthetics
Intraline
River Aesthetics
Grand Aespio
NovaThreads
W&O Medical Esthetics
MINT PDO
Les Encres
Segmental Analysis
Segment by Type
Face rejuvenation with a suspension thread is a minimally invasive surgical treatment with a low risk of complications, a short process and healing time, and good results in correcting ptosis and other signs of age. Because of these benefits, many experts have chosen the suspension threads method over other cosmetic surgeries. In face rejuvenation, suspension thread methods are often used along with traditional rhytidectomy cuts to get better results. Suspension sutures let for linear closures, stop tissue from tenting across concavities, keep free margins from getting messed up, and fix the line of closure where two cosmetic units meet. Suspension stitches reroute stress to change the shape of the skin so that it looks like the natural folds and curves of the face.
Reviving thread lifts are a great way to give the brows, lips, jowls, and neck a younger look. They can also be used to make body parts look younger again, like the breasts, buttocks, and upper arms, which tend to lose volume and sag as people age, lose muscle tone, or lose weight. Polydioxanone, or PDO, is a popular substance that is used to make threads last longer. PDO thread is a useful, minimally invasive cosmetic treatment that tightens and lifts sagging skin by encouraging collagen production. As part of this pulling method, a number of tiny polydioxanone (PDO) threads are put into the subcutaneous layer of the skin. During insertion, a vectorial network is made that supports the tissue beneath it. Silhouette Soft is a new product in a thread that is being brought back to life. Poly L-lactic acid (PLLA), which is the main ingredient in Silhouette Soft, aids in the slower absorption of the thread.
Segment by Application
In hospitals, thread-lifting products can be used as part of different cosmetic treatments. Thread lifting is often done in hospitals by specially trained staff or departments for people who want to look younger or change the shape of their bodies. Hospitals can be a better choice for some people because they have more and better medical tools and a wider range of healthcare services.
Many thread-lifting operations are done in specialist clinics or cosmetic facilities. These clinics may operate independently or as part of larger medical complexes. Aesthetic treatment clinics frequently feature competent practitioners who specialize in thread-lifting procedures. They offer a relaxing and specialized setting for people seeking non-surgical face rejuvenation.
Aesthetic centers, also called Medi spas, offer a wide range of services, such as thread lifts. These centers only do treatments that make people look better, and they often mix different non-surgical choices to give people a full facelift without surgery. Some cosmetic centers have a luxurious or spa-like atmosphere for people who want to feel more pampered while getting their treatments.
Regional Analysis
North America
North America is renowned for its technological advances, which extend to numerous industries, including healthcare. Highly utilizing technology for aesthetic procedures such as thread lifting. Innovative thread lifting products, materials, and devices are created using advanced technologies, thereby enhancing the efficiency and safety of the procedures. These technological advances in North America contribute to giving people more precise, dependable, and minimally invasive options for attaining their desired cosmetic results.
Europe
The average age of people in Europe is over 60, so many people in this age group try to look as young as possible. To do this, they might use different beauty items and methods. Thread pulling is one way to help them look good. Using thread lifting goods, older Europeans can make themselves look younger and feel better about how they look generally. by this the demand for this products have increased.
Asia Pacific
In the Asia-Pacific region, people in each country have their own ideas about what is attractive. These ideas are based on national and social norms. Many countries think it's important to look young and to have skin that is smooth and strong. People want to look young and refreshed, and these ideas about beauty make them want to get cosmetic treatments like thread lifting. Culture has a big impact on these beauty standards and on people's desire for cosmetic treatments that can help them meet these cultural ideals.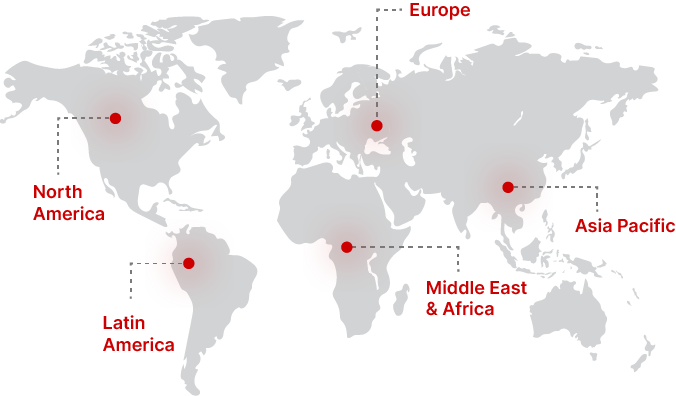 Regional Growth Insights
Download Free Sample
Key Players
Aptos International
Croma Pharma
Metro Korea
Sinclair Pharma
Medical Aesthetic
Healux Corporation
Aesthetic Experts Lab
Menarini Group
N-Finders
Spring Thread (1st SurgiConcept)
V Soft Lift
Intraline
River Aesthetics
Grand Aespio
NovaThreads
W&O Medical Esthetics
MINT PDO
Les Encres
Recent Developments
Feb 2023- CG Bio has announced a contract to acquire a 90 % stake in thread manufacturer firm M.Base. M.Base has been engaged in the manufacturing of finished lifting thread products. With the acquisition, CG Bio will be able to increase its production capacity and will get access to the development technologies of the M.Base.
Thread Lifting Products Market Segmentations
Segment by Type
Suspension Threads
Rejuvenating Threads
Segment by Application
Hospitals
Clinics
Cosmetic Centers
Frequently Asked Questions