Market Overview
According to Reed Intelligence the USB Power Bank Market Size will approximately grow at a CAGR of 3.5% during the forecast period.
The market for USB power banks has expanded quickly in recent years. The USB Power Bank Market Growth is expanding as a result of people's increasing dependence on mobile devices like smartphones and tablets and the resulting growth in demand for easy and portable charging solutions. Demand on the market has increased as a result of the growing necessity for power backup in circumstances where there is little or no access to electrical outlets.
Market Dynamics
Market Drivers
As individuals rely more and more on their mobile devices for different requirements, power backup is crucial. Customers who have limited or no access to outlets may still use their devices thanks to USB power banks, which provide a solid backup power source.
Portable and Convenient Charging
USB power banks are ideal for use while traveling, engaging in outdoor activities, or in other situations when it is difficult to find conventional power sources due to their mobility. Customers typically utilize USB power banks because of their small size and practicality.
Market Restraints
The USB power bank industry is highly crowded as a result of the wide range of goods offered by several producers and businesses. The fierce competition among market competitors may have an impact on their profit margins due to price wars and a rush to manufacture new products.
The industry faces challenges as a result of the prevalence of counterfeit goods. Due to the absence of quality control and safety precautions in these counterfeit gadgets, customers may be at danger of short circuits or overheating. Consumer education and information about purchasing genuine and approved power banks are essential for easing this limitation.
Market Opportunities
Rising Mobile Device Penetration
As the use of mobile devices increases, especially in developing countries, it is projected that the need for USB power banks would increase as well. Although smartphones, tablets, and wearable technology are becoming more and more popular, there is still a significant untapped market for USB power banks.
The market for USB power banks may benefit from new battery technologies, faster charging periods, wireless charging compatibility, and the addition of complex functions like power management and device monitoring. These improvements could boost the value of USB power banks and attract more buyers.
Market Scope
Report Metric
Details
Market Size by 2031
USD XX Million/Billion
Market Size in 2023
USD XX Million/Billion
Market Size in 2022
USD XX Million/Billion
Historical Data
2019-2021
Base Year
2022
Forecast Period
2023-2031
Report Coverage
Revenue Forecast, Competitive Landscape, Growth Factors, Environment & Regulatory Landscape and Trends
Segments Covered

Segmentation By Type

<5000mAh
5000-10000mAh

Segmentation By Application

Mobile
Tablet
Media Device

Geographies Covered

North America
Europe
APAC
Middle East and Africa
LATAM

Companies Profiles

MI
PISEN
Aigo
SCUD
Romoss
Huawei
Philips
Yoobao
TECLAST
Arun
Generic
Lakshika
Lapguard
Samsung
Segmental Analysis
Segmentation By Type
The maximum capacity for USB power banks in this category is less than 5000mAh. These power banks are ideal for temporary or emergency partial charging of tiny devices like mobile phones since they are often portable and lightweight.
USB power banks with capacities between 5000 and 10000mAh are included in this market category. These power banks have a greater capacity for charging and can recharge smartphones, tablets, and other electronic devices more than once.
Segmentation By Application
USB power banks that are mainly used to recharge mobile phones are included in this category. The most popular portable electronic device is a smartphone, hence USB power banks in this category are designed to provide dependable and effective charging options for mobile devices.
Tablets often need larger power capacity, and USB power banks in this category are prepared to meet these devices' increased charging requirements.
These USB power banks may be used to recharge a wide range of media devices, including Bluetooth speakers, e-readers, and portable media players. Customers are able to utilize their entertainment devices while traveling because to the adaptability of these power banks and their compatibility with different media devices.
Regional Analysis
The Global USB Power Bank Market is segmented by region as North America, Europe, Asia Pacific, Latin America, and Middle East and Africa.
North America
Due to the high prevalence of smartphones, the presence of new technological fields, and the rising popularity of portable electronic devices, this area accounts for a significant portion of the global market for USB power banks. The region's consumer electronics industry is growing, and the tech-savvy populace needs quick and simple charging options. The region's strong economy and growing consumer awareness of the advantages of USB power banks are other factors influencing the market expansion in North America.
Europe
In accordance with the law, the European Union must have a dominant position in the market for USB power banks. In addition to a rise in outdoor recreation and tourism, the area is also known for its high percentage of smartphone and tablet use. The requirement for power backup during outdoor activities and frequent travel is what is driving the need for portable charging solutions. The strict rules and regulations defending the dependability and security of consumer electronics devices are another element fostering the development of the USB power bank industry in Europe.
Asia Pacific
The market for USB power banks in the Asia Pacific area is expanding significantly. The area, which has a significant population, is home to many tech-savvy shoppers and smartphone users. As smartphone usage grows increasingly widespread in nations like China, Japan, South Korea, and India, there is an increasing demand for USB power banks. The population's increasing discretionary income levels and the declining price of phones both support the expansion of this industry.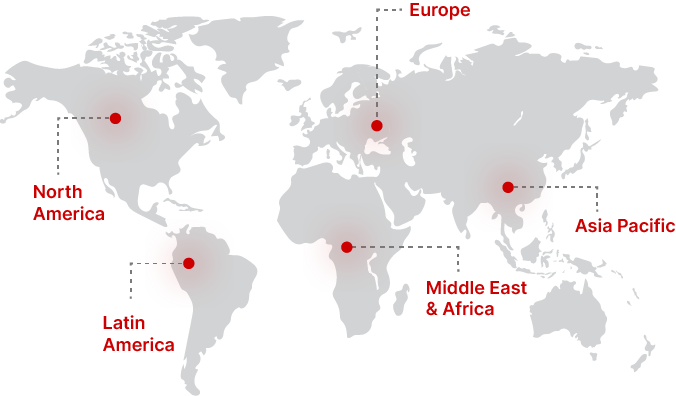 Regional Growth Insights
Download Free Sample
Key Players
MI
PISEN
Aigo
SCUD
Romoss
Huawei
Yoobao
TECLAST
Arun
Generic
Lakshika
Lapguard
Samsung
Recent Developments
With USB power banks, Power Delivery (PD) and USB-C connections are increasingly often employed. While USB-C connections provide greater data transfer speeds and more flexible charging options, PD technology enables speedy charging and compatibility with a wide range of devices, including laptops.
USB Power Bank Market Segmentations
Segmentation By Type
Segmentation By Application
Mobile
Tablet
Media Device
Frequently Asked Questions