Market Overview
The Global Vehicle Drying Agents Market Size will significantly grow at a CAGR of approximately 4.5% by forecast period.
The "vehicle drying agents" refers to the global market for products that allow cars to dry more quickly after being washed. In order to produce a finish that is spot- and streak-free, these compounds work to remove water stains from the surface of the car and enhance water sheeting. The business for drying agents is expanding considerably as a result of the need for efficient and effective vehicle drying solutions.
A variety of factors have an influence on the market. As customers gain more understanding about vehicle maintenance and care, the use of automotive drying agents is expanding. Car owners are paying greater attention to maintaining a pristine surface and preventing water stains and streaks in order to maintain the visual appeal and resale value of their vehicles.
The expanding car industry has a big influence on the market. As the global auto industry expands, components for vehicle maintenance and repair are becoming more and more crucial. As the automotive industry expands, there is an increasing need for efficient and useful drying solutions, especially for drying agents for automobiles.
Comfort and time efficiency are further market-driving factors. Products for drying cars provide a quick and easy substitute for more traditional methods, such utilizing towels or air drying. For customers who want to cut down on the time and effort required for routine auto maintenance, vehicle drying agents provide a useful and effective option.
Market Dynamics
Market Drivers
Consumer Car Care Concern - As our understanding of how people's automobiles look and work grows, certain worries are being voiced. If the surface of the automobile has water stains and streaks, further damage is more probable. Car drying techniques provide a means to avoid damp areas and create a spotless surface. The demand for these items is being driven by the increasing value put on vehicle maintenance and appearance.
Market Restraints
The likelihood that certain drying procedures used on autos may include hazardous compounds raises environmental concerns. There is a market need for products that are created ethically and with the least amount of adverse environmental impact as consumer awareness of the environment grows. In order to lessen any possible constraints, manufacturers must address these issues by creating ecologically friendly products.
Market Opportunities
The need for specialized cleaning and maintenance services has fueled the global rise of the car wash and detailing industry. For these treatments to provide a high-quality surface for drying vehicles, chemicals are needed. Cooperation and networking with businesses that provide vehicle wash and detailing services might lead to opportunities for market development.
Market Scope
Report Metric
Details
Market Size by 2031
USD XX Million/Billion
Market Size in 2023
USD XX Million/Billion
Market Size in 2022
USD XX Million/Billion
Historical Data
2019-2021
Base Year
2022
Forecast Period
2023-2031
Report Coverage
Revenue Forecast, Competitive Landscape, Growth Factors, Environment & Regulatory Landscape and Trends
Segments Covered

Segmentation by Type

Economical Agents
Type II

Segmentation by Application

Commercial Vehicle
Passenger Vehicle

Geographies Covered

North America
Europe
APAC
Middle East and Africa
LATAM

Companies Profiles

ALPHA Chemical
National Automotive Chemical
ZEP
Spartan Chemical
CLEANING SYSTEMS
SAANRO
Caiman Car Detailing
Cul-Mac Industries
Velocity Vehicle Care
Quest Car CareProducts
JASOL
Sky Blue Industries Inc
Segmental Analysis
Segmentation By Type
Automobiles can only be dried to a certain extent using "economical agents," which are inexpensive drying chemicals. These techniques may be used regularly and successfully to wet and dry the surface of the car, respectively, to prevent smudges. Clients on a tight budget or seeking practical answers for various issues can consider hiring affordable agents.
Compared to more affordable options, these car drying solutions often provide cutting-edge features and improved performance. They could have unique compositions that provide extra advantages like better shine, better water resistance, or effects that stay longer. Type II agents are often used in professional vehicle washes and detailing services as well as by auto enthusiasts who demand improved drying outcomes since they were specifically developed to fulfill consumer expectations.
Segmentation By Application
Commercial vehicles include, but are not limited to, trucks, delivery vans, and fleet vehicles. To remain in top shape and preserve their magnificent look, these cars often need routine cleaning and maintenance. Commercial vehicle drying chemicals are used to encourage rapid and effective drying so the trucks can go back on the road right once.
The term "passenger vehicle" refers to a subset of "private automobiles" that includes cars or other transportation utilized for solo or group travel. Sedans, SUVs, hatchbacks, and other private cars fall under this group. The specific needs of each vehicle owner are taken into consideration while developing the drying agents used in the passenger car sector. All of these factors contribute to the surface being effectively dry, spot- and streak-free, which improves the car's overall look.
Regional Analysis
The Global Vehicle Drying Agents Market is segmented by region as North America, Europe, Asia Pacific, Latin America, and Middle East and Africa.
The main geographic markets for car drying agents are in North America, Europe, Asia-Pacific, and Latin America. The booming auto sector and many car wash facilities on those continents are what are driving the need for vehicle drying chemicals. The Asia-Pacific region's automotive sector has grown significantly, particularly in countries like China, Japan, and India, which has created prospects for the market for vehicle drying agents. Market growth is influenced by both rising middle class populations and rising disposable income in emerging countries. The need for vehicle drying chemicals is higher in urban areas and commercial hubs where there is a higher concentration of car wash and cleaning services.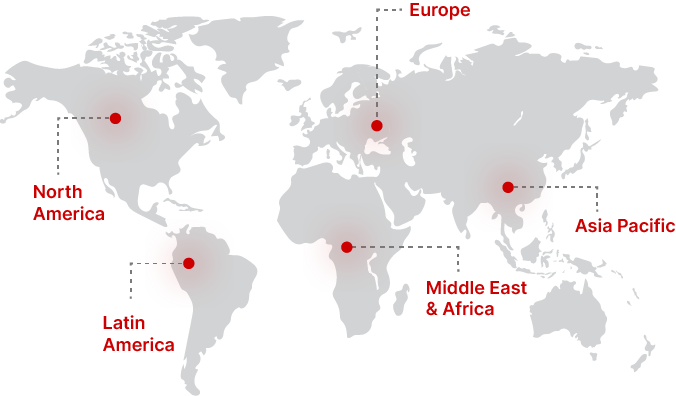 Regional Growth Insights
Download Free Sample
Key Players
ALPHA Chemical
National Automotive Chemical
Spartan Chemical
CLEANING SYSTEMS
SAANRO
Caiman Car Detailing
Cul-Mac Industries
Velocity Vehicle Care
Quest Car CareProducts
JASOL
Sky Blue Industries Inc
Recent Developments
The introduction of specific formulas with hybrid technology, combining drying agents with protective coatings for enhanced performance and durability, is one of the most recent advances in the market for automotive drying agents. To meet consumer needs and environmental requirements, manufacturers put a lot of effort into developing formulations that are toxic-free and environmentally safe. The use of rinse-off and spray-on drying techniques has also increased, which is good for car owners since it saves them time and is more practical.
Vehicle Drying Agents Market Segmentations
Segmentation by Type
Economical Agents
Type II
Segmentation by Application
Commercial Vehicle
Passenger Vehicle
Frequently Asked Questions