Market Overview
The Global Virtual Medical Diagnostics Market Size is projected to grow at a CAGR of approximately 28% during the forecast period.
Virtual reality is a novel and profoundly revolutionary idea, and its advancement in the area of medical diagnostics is elevating this technology to a new plane. Simulators of virtual reality provide vital skills for practising in a controlled environment for operating on patients unhindered and under pressure.
Virtual healthcare entails the electronic communication of patient health information and diagnostic findings with the doctor in order to give accurate clinical assessments of a patient's medical concerns. Virtual healthcare use a number of technologies to achieve specific healthcare delivery and public health objectives.The purpose of virtual healthcare is to treat patients similarly to an in-person visit in order to improve their health. Video, audio, and other technologies can be used to initiate contact between a patient and a doctor.
Virtual healthcare also makes it easier for professionals to oversee events or operations from afar. Home patient monitoring has also been demonstrated to be beneficial in the treatment of patients with chronic diseases such as diabetes and hypertension, are all too common owing to a lack of communication or openness regarding the patient's health.
Market Dynamics
Global Virtual Medical Diagnostics Market Drivers
After the hit of Covid-19 pandemic there has been a significant rise in the demand for remote healthcare services, covid-19 has increased the no of requirement for virtual health care. Also government is taking initiatives after the pandemic promoting virtual health care treatment so that every people can have access to healthcare services at minimal cost. Also people are getting themselves aware about health and health care services to nurture themselves in best possible, many people do online booking for regular body checkups, these days many healthcare centers offers yearly packages for regular body checkups, this is leading for the requirement for virtual medical diagnosis.
Since of rising healthcare prices, the majority of consumers now prefer virtual medical diagnoses over traditional ones because they are more affordable.
Global Virtual Medical Diagnostics Market Restraints
Human beings are by nature slow to adapt, and both patients and healthcare organizations may find it challenging to take advantage of new virtual medical diagnostic services and technology. Although virtual medical diagnostics has numerous benefits, it also has some drawbacks. For example, because some medical exams or diagnoses are complicated and cannot be performed virtually, their accuracy may be impacted. Another restriction is a significant technological problem that can impair the examinations, interrupt virtual medical diagnostic services, and lower the standard of patient care. Examples include inadequate internet connectivity and network failures.
Patients' data is highly sensitive data related to his/her health and must be preserved and guarded appropriately. When it comes to virtual medical diagnostics, it has concerns about privacy and security, which might pull the growth of this specific industry.
Global Virtual Medical Diagnostics Market Opportunities
First and foremost, the Covid-19 Pandemic has increased demand for remote healthcare services owing to the government's tight isolation and lockdown policies, which will drive development in the Virtual Medical Diagnostic market. Aside from that, as the population ages, there is a greater need for virtual healthcare since it is more favorable to the elderly and easier for them to receive virtual medical diagnostics. Because virtual medical is available from everywhere and is more cost efficient than traditional methods, it is also advantageous for persons who are unable to obtain health care services owing to distant region location or high cost.
Market Scope
Report Metric
Details
Market Size by 2031
USD XX Million/Billion
Market Size in 2023
USD XX Million/Billion
Market Size in 2022
USD XX Million/Billion
Historical Data
2019-2021
Base Year
2022
Forecast Period
2023-2031
Report Coverage
Revenue Forecast, Competitive Landscape, Growth Factors, Environment & Regulatory Landscape and Trends
Segments Covered

Segment by Type

Gastrointestinal Virtual Diagnostics
Ophthalmology Virtual Diagnostics
Cardiology Virtual Diagnostics
Pathology Virtual Diagnostics
Others

Segment by Application

Hospitals
Specialty Clinics and Ambulatory Surgical Centers
Others (Homecare and Research Institutes)

Geographies Covered

North America
Europe
APAC
Middle East and Africa
LATAM

Companies Profiles

AliveCor Inc.
Cardiologs Technologies
CapsoVision, Inc.
Eyenuk, Inc.
Healthy.io Ltd.
hearX IP (Pty) Ltd.
Hill-Rom Holdings, Inc.
IDx Technologies Inc.
Medtronic Plc.
Monitored Therapeutics Inc.
Olympus Corporation
Phelcom Technologies
ResApp Health Limited
Sight Diagnostics
SkinVision
Segmental Analysis
Segmentation By Type
Gastrointestinal Virtual Diagnostics
Virtual upper gastrointestinal endoscopy is a nonsurgical treatment that employs three-dimensional imaging and computed tomography (CT) to provide detailed images of the interior surfaces of organs [such as the GI tract].
Ophthalmology Virtual diagnostics
Digital technologies are utilised to identify and treat eye-related diseases in this sort of diagnostic. Teleopthalmology is a sort of telemedicine that allows patients to engage with doctors using video conferencing technology. Another example is Computer Refraction, which is a type of digital instrument used to do an eye exam and calculate a patient's prescription for eyeglasses.
Cardiology Virtual Diagnostics
Cardiology A virtual diagnostic is a form of computerized diagnostic instrument used to diagnose and treat cardiac problems. Telecardiology is a sort of telemedicine that allows patients to consult with a doctor via virtual platforms; it is a type of virtual diagnostic cardiology.
Pathology Virtual Diagnostics
This is also a digital technology used to identify and cure disorders connected to tissue research. Digital Pathology is an example of pathology virtual diagnosis in which digital pictures are used to save, discuss, and analyze pathology images in order to diagnose and cure disease.
Segmentation By Application
Regular hospital visits can be costly, especially in rural locations, due to transportation expenditures. People choose virtual medical diagnosgtics in the age of the Covid-19 Pandemic, when physical interaction is dangerous. Fortunately, when telemedicine services such as video conferencing or other virtual technologies are employed, medical visits can be decreased. As a result, telemedicine saves both the patient and the health care practitioner time and money. Furthermore, due to its quick and favourable properties, it can help hospitals and clinics simplify their operations.
Ambulatory Surgical Center
In an ambulatory surgical centre, virtual medical diagnostics are used to perform various types of medical detection, including pre-operative assessment. During this assessment, patients have virtual consultations with doctors and some online questionnaires are used to assess the patient's health status. There are others, including as post-operative care and chronic disease treatment.
The usage of virtual medical diagnostics at research institutes can be utilised to monitor the health of clinical trial participants. It is also used to collect and analyse massive volumes of patient data, provides a support to uncover patterns and connections that might otherwise be missed using traditional approaches.
Regional Analysis
The Global Virtual Medical Diagnostics Market is segmented by region as North America, Europe, Asia Pacific, Latin America, and Middle East and Africa.
The global market for virtual medical diagnostics is expanding, although the rate of growth and acceptance varies by location. The following is a regional breakdown of the virtual medical diagnostic market.
North America is the leading region in the virtual medical diagnostic market, with increasing well-developed healthcare institutions and government initiatives to improve patient outcomes, cost reduction efforts, and a shift towards affordable medical care. As a result of the thriving healthcare sector, there are opportunities for growth in the Virtual Medical Diagnostic Market. Europe, along with North America, is a major market in health care due to increased awareness of Virtual Medical Diagnostic and its advantages. Additionally, the European Union is working to encourage telemedicine and virtual health care.
Because of the pandemic situation, Asia-Pacific telemedicine is poised to thrive as a result of the region's rapid adoption of digital and smart health due to the region's stringent social distance and lockdown process. Rising healthcare costs, increased remote patient monitoring, technological improvements, and an increasing burden of chronic diseases in the Asia-Pacific region are driving market growth.
Latin America is also prospective market for virtual medical diagnostic as there is huge demand forf remote heath care services and facilities, the thing which pulling the market or limiting the market is underdeveloped infrastructure and not much spending on healthcare sector.
Along with Latin America, the Middle East and Africa Virtual Medical Diagnostic market is not thriving due to a lack of infrastructure, poor healthcare spending, and a lack of understanding regarding telemedicine and virtual healthcare. However, it may be viewed as an opportunity by raising public awareness about the significance of health care. Once individuals in this region have access to virtual health care and telemedicine, it will be a major opportunity for Latin America.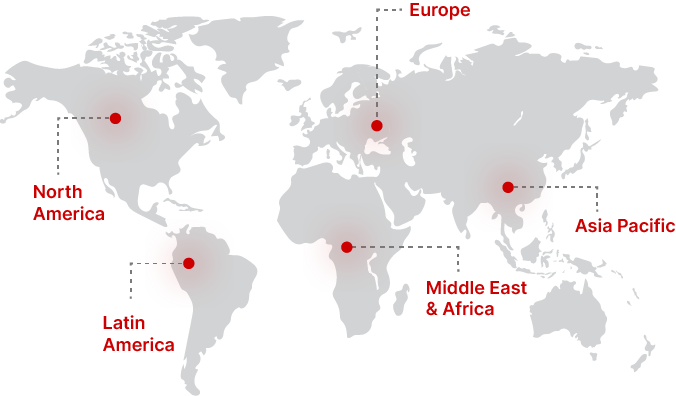 Regional Growth Insights
Download Free Sample
Key Players
Cardiologs Technologies
CapsoVision, Inc.
Eyenuk, Inc.
Healthy.io Ltd.
hearX IP (Pty) Ltd.
Hill-Rom Holdings, Inc.
IDx Technologies Inc.
Medtronic Plc.
Monitored Therapeutics Inc.
Olympus Corporation
Phelcom Technologies
ResApp Health Limited
Sight Diagnostics
SkinVision
Recent Developments
February 2023 : LymeX Diagnostics Prize Launches Phase 2 with a Virtual Accelerator. They will improve their theories for identifying live Lyme disease infections in individuals using the virtual accelerator cohort. The LymeX Diagnostic Prize (LymeX) competition's multiphase purpose is to foster the development of diagnostics in preparation for Food and Drug Administration evaluation.
Virtual Medical Diagnostics Market Segmentations
Segment by Type
Gastrointestinal Virtual Diagnostics
Ophthalmology Virtual Diagnostics
Cardiology Virtual Diagnostics
Pathology Virtual Diagnostics
Others
Segment by Application
Hospitals
Specialty Clinics and Ambulatory Surgical Centers
Others (Homecare and Research Institutes)
Frequently Asked Questions