Market Overview
According to Reed Intelligence the Global Water Retention Agent Market Size will approximately grow at a CAGR of 5.2% during the forecast period.
As the need for water conservation and environmentally friendly farming practices rises, the market for water retention compounds is expanding quickly. More and more people are using water-retention substances like sodium polyacrylate and polyacrylamide to improve soil structure, boost soil water retention, and provide plants drought resilience. Polyacrylamide and sodium polyacrylate are two market segments. To enhance soil and retain water, these substances are used in horticulture, landscaping, and agriculture.
The need for effective water management in agriculture and landscaping, especially in areas with water scarcity and drought problems, is driving the market for water retention agents. These elements are required to increase crop yield, lessen the frequency of irrigation, and hydrate the soil. The market for water retention solutions is always expanding as more farms and businesses use water-saving techniques to protect water supplies and encourage sustainable practices.
Market Dynamics
Market Drivers
As farmers grow more informed about sustainable agricultural practices, they are using water retention compounds to enhance crop yield while using less water. These components support the regulation of soil moisture, which promotes plant development and productivity.
Market Restraints
Small-scale farmers and gardeners may find it difficult to use water retention chemicals due to the high initial costs involved. The expense of these agents may act as a disincentive for certain end users in addition to the necessity for effective deployment and administration.
Market Opportunities
Agriculture related industries are growing in emerging countries. In regions like Asia-Pacific and Latin America, using retention agents has a lot of potential. The demand for these items is being driven by the necessity for efficient water management plans in these regions.
Market Scope
Report Metric
Details
Market Size by 2031
USD XX Million/Billion
Market Size in 2023
USD XX Million/Billion
Market Size in 2022
USD XX Million/Billion
Historical Data
2019-2021
Base Year
2022
Forecast Period
2023-2031
Report Coverage
Revenue Forecast, Competitive Landscape, Growth Factors, Environment & Regulatory Landscape and Trends
Segments Covered

Segmentation By Type

Polyacrylamide
Sodium Polyacrylate

Segmentation By Applications

Soil Improvement
Water Retention And Drought Resistance

Geographies Covered

North America
Europe
APAC
Middle East and Africa
LATAM

Companies Profiles

High Smart
Terra Cottem
SNF
Jadreh
Richvan Industry
Segmental Analysis
Segmentation By Type
The water-retentive material polyacrylamide is often used in agricultural and soil-improving applications. This synthetic polymer has the ability to both absorb and retain water in the soil. Polyacrylamide-based retention chemicals improve soil structure, water penetration, and the amount of moisture that is accessible to plant roots.
Sodium polyacrylate is more often employed as a water retention agent because it is more absorbent. It is a polymer with a water absorption capacity that is several times more than its own weight. Sodium polyacrylate is often used in horticulture, landscaping, and gardening to improve soil water retention and provide plants drought resistance.
Segmentation by Applications
In order to improve soil, both sodium polyacrylate and polyacrylamide are utilized as water-retention agents. These factors improve the soil's quality, lessen compaction, and boost water penetration, which encourages the growth of deeper roots and fortifies the health of plants. Landscaping, agriculture, and horticulture often use methods for improving soil.
Water Retention And Drought Resistance
For effective water management and drought resistance, water retention measures must be used. They aid in water resource conservation by increasing the duration that water stays in the soil and reducing the demand for routine irrigation. In areas where there is a limited supply of water or a risk of drought, using water retention chemicals helps maintain the ideal soil moisture levels for plant growth during dry seasons.
Regional Analysis
The Global Water Retention Agent Market is segmented by region as North America, Europe, Asia Pacific, Latin America, and Middle East and Africa.
North America
North America presently controls a significant percentage of the worldwide market for water retention chemicals as a result of its better agricultural practices and rising focus on sustainable farming. In areas where there is worry about a water scarcity, water retention compounds are utilized to minimize water usage while sustaining agricultural yield. The landscaping and gardening work done in the residential and commercial sectors has an additional influence on the region's requirement for water retention agents.
Europe
The continent has a well-established market for water retention chemicals as a result of the region's strong emphasis on agricultural production and environmental sustainability. As a consequence of EU legislation promoting water conservation and sustainable agriculture, the usage of water retention compounds in farming and landscaping has increased. The region's focus on green infrastructure and urban greening aids in the growth of the industry.
Asia Pacific
The Asia Pacific area offers tremendous opportunity for the market due to its huge agriculture sector and diversified environment. Large-scale agriculture is performed in countries like China, India, and Southeast Asian nations in order to optimize agricultural output and manage water limits. The region's expanding urbanization and landscaping activities have an impact on the demand for these chemicals for non-agricultural uses.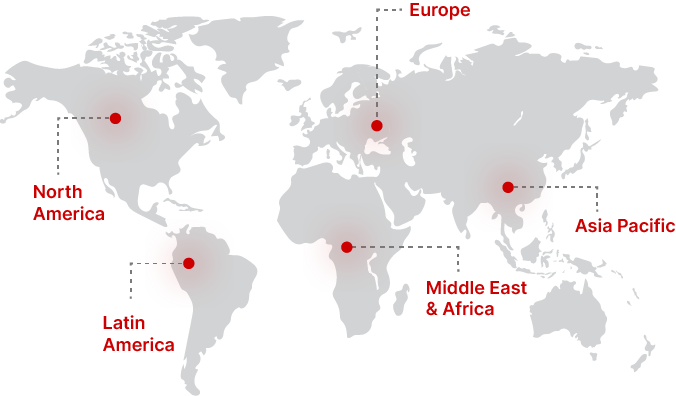 Regional Growth Insights
Download Free Sample
Key Players
High Smart
SNF
Jadreh
Richvan Industry
Recent Developments
Producers are creating specialized water retention agents for certain crops while taking into consideration the diverse soil types and plant water needs. These specific combinations are meant to boost agricultural productivity and water efficiency.
Water Retention Agent Market Segmentations
Segmentation By Type
Polyacrylamide
Sodium Polyacrylate
Segmentation By Applications
Soil Improvement
Water Retention And Drought Resistance
Frequently Asked Questions