Market Overview
The Global Waterproof Hearing Aid Market Size is expected to grow at a CAGR of 5.2% from 2023 to 2031.
The waterproof hearing aid market has gained significant traction recently due to technological advancements and the increasing demand for durable and versatile hearing solutions. Waterproof hearing aids are designed to withstand exposure to moisture, such as water, sweat, and humidity, without compromising their functionality. This makes them suitable for individuals who lead active lifestyles, participate in water-related activities, or live in humid environments. Several reasons are propelling the growth of the market for waterproof hearing aid.
First, there has been a rise in the demand for hearing aids due to the aging population and the high rate of hearing loss among older people. Older people who perspire often or whose everyday activities involve contact with water can benefit greatly from hearing aids that are water resistant. Waterproof hearing aids have become increasingly popular as the public becomes more aware of the benefits of an active lifestyle. Hearing aids that can endure being submerged in water or working out in the rain is a great investment for anyone who regularly partakes in these activities.
Market Dynamics
Market Drivers
Aging Population and Hearing Loss Prevalence
The global aging population is a significant driver for the waterproof hearing aid market. As people age, the likelihood of experiencing hearing loss increases. Waterproof hearing aids provide an attractive solution for older adults who may encounter situations involving water or humidity in their daily lives while managing their hearing difficulties.
Growing Awareness and Acceptance
There is a growing awareness and acceptance of waterproof hearing aids among individuals with hearing loss, healthcare professionals, and hearing aid providers. The benefits of waterproof hearing aids in maintaining an active lifestyle and addressing specific environmental challenges are being recognized, leading to increased adoption and market growth.
Market Restraints
Limited Style and Customization Options
Waterproof hearing aids may have limited options in terms of styles and customization compared to non-waterproof hearing aids. The waterproofing technology may restrict the size, design, and features of the hearing aids, limiting the choices available to users. This can pose challenges for individuals who prioritize aesthetics or have specific hearing aid preferences.
Market Scope
Report Metric
Details
Market Size by 2031
USD XX Million/Billion
Market Size in 2023
USD XX Million/Billion
Market Size in 2022
USD XX Million/Billion
Historical Data
2019-2021
Base Year
2022
Forecast Period
2023-2031
Report Coverage
Revenue Forecast, Competitive Landscape, Growth Factors, Environment & Regulatory Landscape and Trends
Segments Covered

Segment by Type

Behind-the-ear Hearing Aids
In-the-ear Hearing Aids

Segment by Application

Congenital Hearing Loss
Age-Related Hearing Loss
Acquired Trauma Hearing Loss

Geographies Covered

North America
Europe
APAC
Middle East and Africa
LATAM

Companies Profiles

William Demant
Sonova
Starkey
Sivantos
GN ReSound
Widex
Rion
Sebotek Hearing Systems
Audina Hearing Instruments
Microson
Audicus
Horentek
Arphi Electronics
Benson Hearing
AGX Hearing
Beltone
MicroTech
Miracle-Ear
Segmental Analysis
Segment by Type
Behind-the-ear Hearing Aids
Behind-the-ear hearing aids are placed behind the ear and consist of a small device that holds the electronics. A small tube or wire connects these devices to an earmold or a custom-fitted earpiece. BTE hearing aids are popular because they can be used for many different types of hearing loss. In the case of waterproof hearing aids, BTE types are made to be resistant to water, so people can do things that involve water without worrying about damaging the device.
In-the-ear hearing aids are custom-made devices that fit directly into the ear canal or the outer portion of the ear. ITE hearing aids are discreet and offer a more cosmetically appealing option for individuals who prefer a less visible hearing aid. In terms of waterproof hearing aids, ITE models are designed to be resistant to water and moisture, providing users with the flexibility to participate in activities involving water or humid environments.
Segment by Application
This segment focuses on individuals who are born with hearing loss or experience hearing loss from an early age. Congenital hearing loss can be caused by genetic factors, infections during pregnancy, or other developmental issues. Waterproof hearing aids designed for congenital hearing loss aim to provide effective amplification and sound clarity for individuals with this condition, allowing them to engage in activities without worrying about water exposure.
Age-related hearing loss, also known as presbycusis, is a common type of hearing loss that occurs gradually as individuals get older. It is primarily caused by the natural aging process and cumulative exposure to noise over time. Waterproof hearing aids for age-related hearing loss are designed to address the specific needs of older individuals who may require amplification and protection against water-related situations or humid environments.
Acquired Trauma Hearing Loss
Acquired trauma hearing loss refers to hearing loss that occurs as a result of injury, accidents, or trauma to the ear or auditory system. This can include sudden sensorineural hearing loss, noise-induced hearing loss, or hearing loss due to physical trauma. Waterproof hearing aids for acquired trauma hearing loss are intended to assist individuals in their recovery and rehabilitation process while offering protection against water damage.
Regional Analysis
North America
The market for waterproof hearing aids is big in North America. The United States is in charge of the area because of its large population, growing number of older people, and high healthcare costs. People want waterproof hearing aids because hearing loss is becoming more common, and need long-lasting, flexible hearing options. The area is known for its advanced healthcare infrastructure, technological advancements, and a strong focus on research and development. Market growth is also helped by the presence of key market players and a system that makes it easy to get paid. Canada and Mexico also add to the market because their populations are getting older, and more people have access to healthcare services in those countries.
Europe
The market for waterproof hearing aids is sizable in Europe. Due to their high healthcare spending, established healthcare systems, and cutting-edge technologies, nations like Germany, the United Kingdom, and France are leading the market expansion. A large portion of the population in the area is getting older, which is increasing the demand for hearing aids, including waterproof types. The European market is distinguished by active research and development, the introduction of cutting-edge products, and a commitment to enhancing hearing healthcare. Leading manufacturers' presence and a kind regulatory atmosphere contribute to the market's growth. The aging populations and rising hearing health awareness in Spain, Italy, and Russia also contribute to the industry.
Asia-Pacific
The market for waterproof hearing aids is expanding significantly in the Asia-Pacific region. India, China, and Japan are important participants in the market expansion. The region has a sizable population that is largely aging, which increases the demand for hearing aids. Market expansion is fueled by rising disposable incomes, urbanization, and bettering healthcare facilities. The adoption of waterproof hearing aids is also aided by growing awareness of hearing health issues and the demand for cutting-edge hearing solutions. Growth opportunities are also provided by Southeast Asia's growing economies, including Malaysia, Thailand, and Indonesia. Australia also contributes to the industry thanks to its elderly population and cutting-edge healthcare system.
South America
South America has a growing market for waterproof hearing aids. Brazil, with its large population and increasing healthcare investments, dominates the region. The demand for hearing aids, including waterproof models, is driven by the aging population and rising awareness of hearing health. Argentina and Colombia also contribute to the market growth with their increasing healthcare expenditure and focus on improving hearing healthcare services. The market in South America is characterized by the presence of both global and local manufacturers, aiming to cater to the diverse needs of the population.
Middle East and Africa
The Middle East and Africa region is witnessing steady growth in the waterproof hearing aid market. The market is driven by factors such as the increasing prevalence of hearing loss, growing aging population, and improving healthcare infrastructure. Countries like South Africa, the UAE, and Saudi Arabia contribute to the market with their focus on enhancing hearing healthcare services. The market in this region presents opportunities for both established players and emerging companies to expand their presence and cater to the specific needs of the population. Increasing awareness campaigns and government initiatives to address hearing health contribute to market growth in the Middle East and Africa region.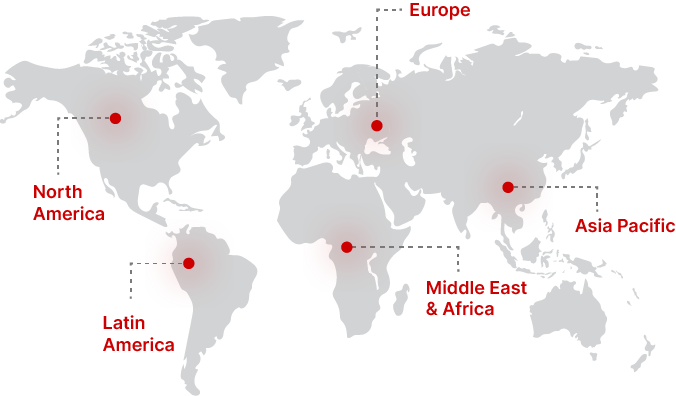 Regional Growth Insights
Download Free Sample
Key Players
William Demant
Starkey
Sivantos
GN ReSound
Widex
Rion
Sebotek Hearing Systems
Audina Hearing Instruments
Microson
Audicus
Horentek
Arphi Electronics
Benson Hearing
AGX Hearing
Beltone
MicroTech
Miracle-Ear
Recent Developments
March 2022 - Demant has completed the acquisition of the Chinese hearing care retail chain Sheng Wang following Demant's acquisition of 20% of Sheng Wang .The acquisition of Sheng Wang represents a significant strategic step in Demant's continuous journey within Hearing Care.
August 2022 - To meet the demands for specialised resources, Demant's Diagnostics R&D and Global IT have joined forces to establish a new centre in Malaysia's capital, Kuala Lumpur.
Waterproof Hearing Aid Market Segmentations
Segment by Type
Behind-the-ear Hearing Aids
In-the-ear Hearing Aids
Segment by Application
Congenital Hearing Loss
Age-Related Hearing Loss
Acquired Trauma Hearing Loss
Frequently Asked Questions