Market Overview
According to Reed Intelligence the Global Wood Siding Market Size will approximately grow at a CAGR of 5.5% during the forecast period.
Wood siding is highly adaptable and can be applied to a wide range of structures. It can be stained or painted in any desired color palette. Installation and maintenance are straightforward. Wood is a moderately renewable and biodegradable resource. Compared to thinner cladding materials, it can offer minimal insulating and structural properties.
Wood siding is an exterior cladding material manufactured from wood and available in a number of varieties, including cedar, pine, vinyl, and fiber cement. It is the most popular cladding material for residential properties. The market's development factor is the rising demand for its products due to the worldwide expansion of the single-family housing market.
Market Dynamics
Market Drivers
Rise in consumer spending on wood-based siding
A rise in consumer spending on wood-based siding for home and furniture renovations is anticipated to increase the demand for wood-based siding in commercial and residential structures. Another factor fueling the market's growth is the improvement and expansion of building renovation activities by using wood-based siding to enhance the appearance. In addition, the increased construction of public buildings, stately hotels, and resorts with decorative wood panels has contributed to the expansion of the market.
Rising investments and initiatives towards construction activities
The construction industry has become a globally robust and productive manufacturing sector. The growth in demand for construction and real estate projects globally is driven by macroeconomic and disruptive megatrends, such as increasing urbanization, expanding trade, and demographic trends, such as rising income levels, technology, and sustainable environments. As a result, various projects have been initiated to establish socially inclusive, sustainable communities, as developing a country's infrastructure is crucial to the economic growth of the wood siding market.
Market Restrains
Fluctuation of Raw Material Prices
Wood product manufacturers face numerous obstacles due to the high variability of primary materials. Each manufacturing stage affects material utilization and cost-effectiveness, which explains the higher material costs. The most typical difficulty for a wood manufacturer is to generate a profit and execute the manufacturing process at low cost while utilizing high-cost variable primary materials. Fluctuations in raw material prices hamper the growth of the market.
Market Opportunities
Increasing demand for Eco-friendly Building Materials
Wood is the ultimate green product because it is renewable, sustainable, recyclable, locally grown, versatile, biodegradable, and have a smaller energy, water, and carbon footprint over its life cycle than other products. The architecture, engineering, and construction communities increasingly recognize wood as a green building material with significant environmental advantages over other building materials. Due to the wood's eco-friendly properties, the demand for wood siding has increased tremendously. Government support for the use of environmental friendly products will stimulate the market for wood-related products.
Market Scope
Report Metric
Details
Market Size by 2031
USD XX Million/Billion
Market Size in 2023
USD XX Million/Billion
Market Size in 2022
USD XX Million/Billion
Historical Data
2019-2021
Base Year
2022
Forecast Period
2023-2031
Report Coverage
Revenue Forecast, Competitive Landscape, Growth Factors, Environment & Regulatory Landscape and Trends
Segments Covered

Segment by Type

Western Red Cedar Siding
Modified Timber Siding

Segment by Application

Residential
Commercial

Geographies Covered

North America
Europe
APAC
Middle East and Africa
LATAM

Companies Profiles

Kingspan
Armstrong
Etex Group
Accsys Technologies
Döcke Extrusion
James Hardie
3A Composites
Ruukki
Palagio Engineering
Vinylit Fassaden
Zierer Fassaden
Silva Timber
Segmental Analysis
Segment by Type
Western Red Cedar is naturally resistant to decay, insect infestation, and decomposition. Western Red Cedar Siding is the natural solution to your exterior and interior siding requirements. There is no substitute for authentic Western Red Cedar because of its instantaneously recognizable aroma, rich, warm color, outstanding durability, and insulating properties.
Modified timbers are created by altering the known properties of a wood species to enhance certain characteristics. Typically, this is done to increase its durability and dimensional stability. They are modified in two ways, primarily by thermal or chemical processes. The wood used for thermally modified wood siding is sourced domestically and harvested sustainably.
Segment by Application
Wood siding for residential buildings is anticipated to grow due to the rising popularity of residential siding. Siding is an essential element of the exterior of any residential structure, as it protects from the elements and has a beautiful appearance. Due to its numerous advantages, such as durability, the use of cladding on residential structures has increased dramatically.
Buildings designed for commercial use must be sanitary and visually attractive. Wood, the most popular material for commercial properties, always produces a warm and inviting atmosphere. It is also available in numerous sizes and can be colored in various colors. Timber panels with a flat surface composed of solid timber, hardboard, or wafer board and designed for use in commercial construction, typically as an exterior wall covering.
Regional Analysis
North America (United States, Canada, and Mexico)
The increasing residential construction activities in the United States and Canada, coupled with the renovation of older structures, are progressively increasing the demand for decking made of wood across North America. The market is also experiencing a high demand for eco-friendly decking materials, such as wood fiber, which utilize recycled materials and thus have a positive environmental profile. In addition, local and state governments in the United States prioritize using environmentally friendly materials in public construction initiatives. This is also being implemented in the markets to encourage the use of timber manufactured from wood fiber and recycled plastic.
Europe (Germany, UK, France, Italy, Russia, and Spain, etc.)
The rising demand for residential and commercial renovations is a significant driving force in European nations. As consumers seek to renovate and enhance the attraction of their homes and businesses, the demand for new and appealing wood siding materials increases. In addition, the expansion of Europe's construction and real estate industries is a significant factor driving the market. As the construction industry grows, the demand for wood siding materials for new construction projects and replacing existing structures will increase.
Asia-Pacific (China, Japan, Korea, India, Australia, Southeast Asia, etc.)
Asia-Pacific is one of the most lucrative global market expansion regions. It is creating new opportunities for global participants. Rapid urbanization and growth in the residential and commercial sectors may increase demand for wood cladding in these regions. In addition, implementing sustainable development programs has increased the demand for wood siding. China and India will experience the most growth in this region over the next few years.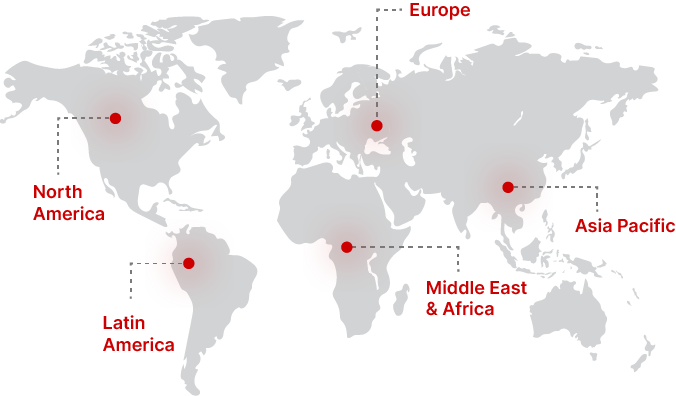 Regional Growth Insights
Download Free Sample
Key Players
Kingspan
Armstrong
Etex Group
Döcke Extrusion
James Hardie
3A Composites
Ruukki
Palagio Engineering
Vinylit Fassaden
Zierer Fassaden
Silva Timber
Wood Siding Market Segmentations
Segment by Type
Western Red Cedar Siding
Modified Timber Siding
Segment by Application
Frequently Asked Questions