Market Overview
According to Reed Intelligence the Global Auditorium Seating Market Size will approximately grow at a CAGR of 5.2% during the forecast period.
The term auditorium seating refers to a broad category of items, such as chairs, benches, and various sitting configurations, all of which are intended to give audience members comfort, functionality, and aesthetic appeal.
The market for auditorium seating is driven by a number of variables, including increasing usage in auditoriums and event venues, the demand for better audience experiences, and the preference for ergonomic and comfortable seating alternatives. Stadiums, conference centres, concert halls, theatres, and other public and private venues that host sizable crowds and events all offer auditorium seating in addition to regular auditoriums. Technology improvements in the seating industry for auditoriums have led to features like motorized controls, built-in multimedia systems, and connectivity choices. The whole experience of the audience is intended to be improved by these technical advancements, which also aim to increase comfort and convenience. Demand for eco-friendly and sustainable seating options in auditoriums is rising as a result of rising environmental consciousness. In order to lessen their carbon footprint and satisfy the desires of environmentally conscious consumers, manufacturers are implementing ecologically friendly materials, including recycled plastics, sustainable fabrics, and low-VOC (volatile organic compound) coatings.
Market Dynamics
Market Drivers
Increasing Demand for Comfortable Seating
The growing demand for comfortable seating is one of the main factors driving the market for theatre seating. As people's expectations rise, it's becoming more important to offer comfortable seating choices that improve the whole experience. Because of this, ergonomic designs, high-quality materials, and high-tech features like movable seats and built-in amenities have been made.
Growing Focus on Audience Safety and Accessibility
Safety and accessibility are important considerations when designing an auditorium. The importance of offering seating options that adhere to safety norms and laws, including fire safety, structural integrity, and evacuation protocols, is rising. Additionally, there is a growing emphasis on offering accessible seating alternatives for those with impairments, such as wheelchair-accessible seating and features that facilitate mobility.
Market Restraints
Limited Space and Capacity
The physical constraints of auditoriums and theaters can limit the potential for Auditorium Seating Market Growth. Many existing venues have limited space and capacity, making it challenging to accommodate larger seating arrangements or incorporate innovative seating designs. In such cases, retrofitting or modifying existing seating systems can be complex and costly.
Market Scope
Report Metric
Details
Market Size by 2031
USD XX Million/Billion
Market Size in 2023
USD XX Million/Billion
Market Size in 2022
USD XX Million/Billion
Historical Data
2019-2021
Base Year
2022
Forecast Period
2023-2031
Report Coverage
Revenue Forecast, Competitive Landscape, Growth Factors, Environment & Regulatory Landscape and Trends
Segments Covered

Segment by Type

Wood Frame
Steel Frame
Others

Segment by Application

Commercial
Communal

Geographies Covered

North America
Europe
APAC
Middle East and Africa
LATAM

Companies Profiles

Ferco Seating Systems
Leadcom Seating
Preferred Seating
Delux Deco
FrontRow Seating
SEGASiT
Seatcraft
Elite HTS
Moovia
Dianchuang Hardware Chair
Shunde Mingshi
Kleslo
Palliser Furniture Upholstery
Figueras USA
Fortress Seating
Ezcaray International Seating
Valencia Seating
Flash Furniture
Brassex
Octane Seating
Picket House
Coaster
Hongji Seating
Irwin Seating
Arcadia Seating
Segmental Analysis
Segment by Type
Seating options for auditoriums that have frames made mostly of wood fall into this group. Wood frame seating looks classic and classy and is often chosen for its natural beauty and warmth. Wood frames are known for being strong and can be made to look better with different finishes and upholstery choices. Wood frame seating is popular in theaters, concert halls, and other places where a traditional or upscale atmosphere is desired.
Auditorium seating with a steel frame is strong, stable, and has a modern look. Steel frame seating is popular in modern auditoriums, movie theaters, and event spaces where a sleek, industrial look is wanted. Steel frames give great support and can take a lot of use, so they are good for high-traffic places. Most of these seating choices are made to be comfortable and can be customized with different upholstery materials and finishes.
The "others" category includes seating choices for auditoriums that use different frame materials or a mix of different frame materials. This can include sitting options with frames made of aluminum, plastic, or a mix of materials like wood and metal. Using different materials opens up new ways to design, makes things lighter, or gives them specific performance traits that fit the needs of the setting or application.
Segment by Application
This category comprises auditorium seating options created for public spaces, including theatres, movie theatres, convention centres, and other such places. Commercial applications frequently need seating alternatives that offer comfort, durability, and visual appeal to accommodate big audiences for various events, plays, or presentations. These seating options are often made with commercial venues' unique needs in mind, taking into account things like acoustics, sightlines, and space management.
The category of communal applications includes furniture for communal and public settings. These include the seating configurations for educational facilities, governmental structures, houses of worship, airport and train station waiting areas, and other public meeting places. Communal seating solutions are designed to give people pleasant and practical seating options in these communal spaces. They could also need to consider things like robustness, simplicity of maintenance, and flexibility to adapt to various user needs.
Regional Analysis
North America (United States, Canada and Mexico)
The market in North America is well-established and very competitive. The United States, the largest market in the region, has a strong demand for auditorium seating because it has so many theatres, stadiums, educational institutions, and conference centres. Canada also has a large market for auditorium seating, with demand coming from a variety of sectors. Mexico has a growing market, driven by increasing investments in infrastructure.
Europe (Germany, UK, France, Italy, Russia and Spain etc.)
Europe has a mature and varied market for auditorium seating. Countries like Germany, the UK, and France have well-developed theatre industries, so there is a steady market for auditorium seating. These countries also host foreign conferences and events, further driving the market. Italy and Spain have a lot of history and culture, which makes them popular places for theatre and opera seats. Russia's market is growing because of its growing number of entertainment venues and its hosting of big sporting events.
Asia-Pacific (China, Japan, Korea, India, Australia and Southeast Asia etc.)
Due to rapid urbanization, rising incomes, and the rise of the entertainment and cultural industries, the market for auditorium seating has grown a lot in the Asia-Pacific area. China is one of the biggest markets in the area, and the building of new theatres, stadiums, and convention centres has led to a rise in demand for auditorium seating. Japan, South Korea, and India all have thriving markets that are driven by both cultural events and improvements to infrastructure. Southeast Asian countries like Indonesia, Thailand, and Malaysia are growing markets with growing demand for auditorium seats.
South America (Brazil, Argentina and Colombia etc.)
The market for seats in auditoriums in South American countries is different. Brazil, the biggest economy in the region, has a big market for auditorium seating because it has a strong entertainment business and hosts many big events. Argentina also has a large market, driven by its rich cultural scene and growing investments in infrastructure. Colombia's market is also growing with the growth of theatres and meeting centres.
Middle East & Africa (South Africa, UAE and Saudi Arabia etc.)
The Middle East and Africa, which includes countries like South Africa, UAE, and Saudi Arabia, have a growing market for auditorium seats. Economic growth, infrastructure improvements, cultural events, and educational institutions cause this growth. South Africa has a well-established entertainment business, while the UAE is building up its infrastructure quickly and hosting international events that need modern seating. The Vision 2030 plan in Saudi Arabia encourages cultural events, which has led to the building of new auditoriums. Seating choices on the market focus on comfort, durability, good looks, and good for the environment. This is because manufacturers try to meet the different needs of organizations and institutions.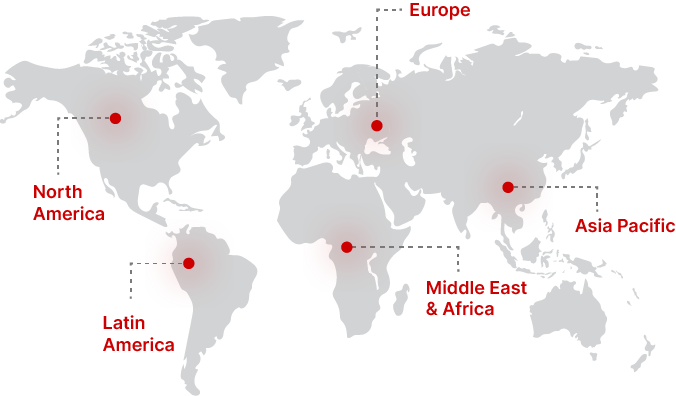 Regional Growth Insights
Download Free Sample
Key Players
Ferco Seating Systems
Leadcom Seating
Preferred Seating
Delux Deco
FrontRow Seating
SEGASiT
Seatcraft
Elite HTS
Moovia
Dianchuang Hardware Chair
Shunde Mingshi
Kleslo
Figueras USA
Fortress Seating
Ezcaray International Seating
Valencia Seating
Flash Furniture
Brassex
Octane Seating
Picket House
Coaster
Hongji Seating
Irwin Seating
Arcadia Seating
Auditorium Seating Market Segmentations
Segment by Type
Wood Frame
Steel Frame
Others
Segment by Application
Frequently Asked Questions