Market Overview
According to Reed Intelligence the Global Plastics Recycling Plants Market Size will approximately grow at a CAGR of 6.8% during the forecast period.
Due to growing environmental concerns about plastic pollution and rising demand for environmentally friendly waste management techniques, the market for plastic recycling facilities is expanding quickly. The need for effective management and recycling of plastic waste produced by different industries is what drives the market. By converting plastic trash into useable resources, plastic recycling facilities are essential for minimizing the environmental effect of plastic waste. Two of the numerous devices on the market that are designed to carry out different recycling tasks are shears and balers.
Rigid regulations restricting the disposal of plastic trash, government programs to support plastic recycling, and increased consumer and corporate awareness of the need for sustainable business practices are a few factors driving the market's development. The development of facilities for recycling plastics is aided by laws and regulations that either promote or demand recycling behavior. The need for recycling facilities has grown as a result of the adoption of extended producer responsibility (EPR) schemes, which give producers greater duty for managing the end-of-life of their plastic products.
Market Dynamics
Market Drivers
Transition to a Circular Economy
Because it lays a significant focus on waste reduction and resource efficiency, the circular economy idea has become more popular. Plastic recycling plants are essential for closing the loop since they produce new items from recycled plastic. The shift to a circular economy will probably lead to an increase in the number of companies offering plastic recycling services.
Market Restraints
Infrastructure and investment issues Infrastructure, technical, and equipment expenditures must be required if facilities for recycling plastics are to be built and kept up. Smaller businesses could have problems acquiring financing, which would make entering new markets challenging. In certain places, the need for plastic recycling facilities may not be as great due to inadequate infrastructure for waste collection and processing.
Market Opportunities
For plastic recycling facilities, new market opportunities are made possible through partnerships between stakeholders from every step of the value chain, including waste management firms, businesses, and governments. Collaborations may enhance the infrastructure for recycling, make it easier to collect and sort plastic trash, and encourage the use of recycled plastics in production. Together, we can expand the industry and develop an environmentally friendly method of recycling plastic.
Market Scope
Report Metric
Details
Market Size by 2031
USD XX Million/Billion
Market Size in 2023
USD XX Million/Billion
Market Size in 2022
USD XX Million/Billion
Historical Data
2019-2021
Base Year
2022
Forecast Period
2023-2031
Report Coverage
Revenue Forecast, Competitive Landscape, Growth Factors, Environment & Regulatory Landscape and Trends
Segments Covered

Segmentation By Type

Shears
Balers

Segmentation By Application

Food
Chemical

Geographies Covered

North America
Europe
APAC
Middle East and Africa
LATAM

Companies Profiles

Coparm
Bezner
NM Heilig
Kiverco
CP Manufacturing
Metso
PCI Equipment
Krause Manufacturing
MHM Recycling
Komptech Americas
Segmental Analysis
Segmentation By Type
Shears are a kind of tool used to cut and shear old plastics during the recycling process. They are designed to efficiently break down and compress used plastic, making processing and recycling easier. Shears are often used when plastic waste has to be volume reduced or prepared for following operations.
The baler is yet another piece of equipment utilized in the recycling of plastic. Plastic waste is crushed and put into little bales to make it easier to store, move, and handle later. When it's required to compress and prepare large volumes of plastic garbage for recycling or disposal, balers are often used.
Segmentation By Application
The food industry generates a wide range of plastic waste, including old containers, packaging, and food scraps. Restaurants, commercial kitchens, and food processing facilities handle and treat plastic waste from food packaging, food preparation, and food storage using shears and balers. The tool encourages recycling or proper disposal methods in the food industry and helps to reduce plastic waste creation.
The chemical sector also creates waste plastic in the shape of bottles, packaging, and other plastic items. Plastic trash generated during the production, packing, and shipping operations is collected and recycled by chemical manufacturing businesses, laboratories, and storage facilities utilizing machinery like shears and balers. These products help the chemical industry effectively manage and dispose of plastic waste while supporting recycling and waste reduction initiatives.
Regional Analysis
The Global Plastics Recycling Plants Market is segmented by region as North America, Europe, Asia Pacific, Latin America, and Middle East and Africa.
North America
For plastic recycling facilities, North America is a largest market. Strict environmental laws, a successful recycling program, and an increasing focus on sustainability are all present in the area. To encourage minimizing plastic waste and recycling, nations like the United States and Canada have established extended producer responsibility (EPR) programs and recycling targets. Governmental measures, growing public concern about plastic pollution, and partnerships among those involved in the plastics value chain are driving the sector in North America. Due to a developed plastics sector and the availability of cutting-edge recycling technology, the market for plastics recycling facilities in the area is expanding.
Europe
Europe is home to several plastic recycling facilities. To encourage efforts related to the circular economy and plastics recycling, the area has created strict goals and rules. The European Union's Plastic Strategy and Waste Framework Directive impose strict recycling requirements and encourage the use of recycled plastics. Due to their cutting-edge infrastructure and technology, developed nations like Germany, the Netherlands, and Sweden are major participants in the recycling sector. Due to significant government backing, a long-standing recycling culture, and collaboration amongst industrial players, the industry is expanding throughout Europe. There is a rising need for plastics recycling facilities in Europe due to the focus on eco-design, garbage sorting, and reducing plastic waste.
Asia Pacific
In Asia and the Pacific, facilities for recycling plastic are desperately required. Increased industrialisation, urbanization, and population increase in the region are causing more plastic garbage to be produced. A few countries that promote recycling programs and invest in waste disposal infrastructure include China, Japan, India, and South Korea. Government laws, a rising awareness of plastic pollution, and a desire to rely less on virgin plastics are the driving forces behind the Asia Pacific industry. The area currently requires more plastics recycling facilities as a result of the adoption of cutting-edge recycling technology, the creation of systems for gathering and sorting plastic trash, and the growth of creative recycling firms.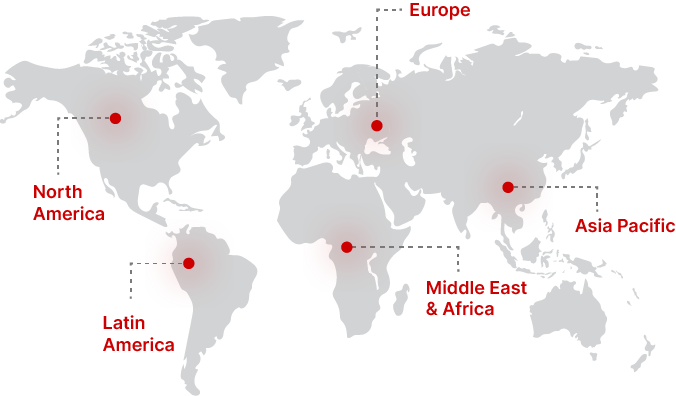 Regional Growth Insights
Download Free Sample
Key Players
Coparm
NM Heilig
Kiverco
CP Manufacturing
Metso
PCI Equipment
Krause Manufacturing
MHM Recycling
Komptech Americas
Recent Developments
Chemical Recycling Innovations
Chemical recycling, also known as feedstock recycling, is gaining popularity as a cutting-edge recycling approach. It enables the conversion of contaminated or mixed polymers back into monomers or the use of those polymers as the building blocks for new plastics. Recent developments in chemical recycling techniques may be able to overcome the problems caused by low-quality or contaminated plastic waste.
Plastics Recycling Plants Market Segmentations
Segmentation By Type
Segmentation By Application
Frequently Asked Questions