Market Overview
According to Reed Intelligence the Global Auxiliary Power Supply Systems Market Size will approximately grow at a CAGR of 7.2% during the forecast period.
An Auxiliary Power Supply system is a backup power system that is meant to power important tools and systems when the main power supply fails or is cut off. APS systems ensure there is always power, reducing downtime and avoiding data loss or damage to important equipment. They are important for keeping essential functions running when the power cuts off.
A primary function of an APS system is to ensure an uninterrupted power supply to essential devices, including servers, switches, control systems, emergency lighting, and alarms. It functions as a backup power source that automatically activates when the primary power source fails.
Typical APS systems consist of the following components
Backup Power Source
This includes the devices which store the power, like a battery bank, a diesel generator, or a combination of both. Batteries are commonly used because they provide an immediate and reliable power source for short periods, whereas generators can be used longer.
Automatic Transfer Switch
Automatic Transfer Switch is a device that detects when the primary source of power fails and automatically switches to the auxiliary power system. It ensures smooth switching between the powers so that the connected equipment is not disturbed.
Battery Charger
A charger is required to maintain the battery bank's charge in the APS system that utilizes the battery.
These are a few components that are required for the APS system. They are an important part of the infrastructure that ensures the power stays on and protects against financial losses and other risks that could happen when it goes out.
Market Dynamics
Market Drivers
The Demand is Increasing for an Uninterrupted Power Supply
As people become more dependent on technology, they need a consistent electricity supply to keep everything running smoothly. But power outages can happen without warning and cause problems. Auxiliary Power Supply (APS) solutions can help with this. APS systems are a backup power source that keeps important tools and systems running even when the main power is cut off. This is important because it keeps important functions going smoothly, stops downtime, and protects data. Organizations can meet the growing power demand that doesn't cut off with APS systems. This ensures that power is always on and power outages don't cause too much damage.
Market Restraints
Batteries Having a Limited Lifespan
Batteries are considered an important component of the APS system. Over time as the batteries are used, they lose their ability to hold a charge and degrade. Replacing batteries can be costly, and the frequency of replacements depends on factors such as usage, environmental conditions, and battery quality. Managing and maintaining a large battery bank can be challenging for organizations affecting the overall cost-effectiveness of APS systems.
Market Opportunities
Technological Advancements in the Healthcare Industry
The world is dependent on technology for accuracy and efficiency in the healthcare industry. For using those technology uninterrupted power supply is required. It is required in essential medical equipment, supports patient care, and performs life-saving procedures. APS systems are very important in hospitals because they provide backup power in an emergency or a power loss. This ensures that important equipment like ventilators, monitors, and life support systems continue to work and that care for the patient doesn't stop. Hence, as the importance of the healthcare industry importance continues to rise, demand for Auxiliary Power Supply Systems Market is expected to increase.
Market Scope
Report Metric
Details
Market Size by 2031
USD XX Million/Billion
Market Size in 2023
USD XX Million/Billion
Market Size in 2022
USD XX Million/Billion
Historical Data
2019-2021
Base Year
2022
Forecast Period
2023-2031
Report Coverage
Revenue Forecast, Competitive Landscape, Growth Factors, Environment & Regulatory Landscape and Trends
Segments Covered

Segment by Type

50-100 kVA
100-150 kVA
150-200 kVA
200-250 kVA
250+ kVA

Segment by Application

Railway
Subway
Streetcar
Automotive

Geographies Covered

North America
Europe
APAC
Middle East and Africa
LATAM

Companies Profiles

Fuji Electric
Mitsubishi Electric
Toshiba
Wabtec Corporation
Honeywell
Toyo Denki
Emerson
Rockwell Automation
Eaton
ABB
Siemens
SMA Railway Technology
Vertiv Group
MEDCOM
APS Energia Group
Indaeltrac SRL
Kiepe Electric
Segmental Analysis
Segment by Type
APS systems with a capacity between 50 and 100 kilovolt-amperes. These systems can provide reserve power for a variety of equipment and systems and are suited for small to medium-sized applications.100-150 kVA150-200 kVA200-250 kVA
APS systems with a capacity of 250+ kilovolt-amperes. These systems can provide reserve systems with a very high power capacity, suitable for large-scale applications, critical infrastructure, and facilities with substantial power requirements.
Segment by Application
In the train sector, APS systems are made to be used in railway power supply. These systems provide backup power for things like signaling, communication, lights, and control equipment on railroads. They make sure that important rail equipment always has power, which helps keep activities safe and smooth.
Subway segment APS systems are customized for subway or metro systems. They provide backup electricity for metro networks' essential systems, such as ventilation, lighting, escalators, ticketing systems, and emergency communication. APS systems ensure a reliable power supply during power outages and disruptions, facilitating transit operations and enhancing passenger safety.
APS systems are designed for streetcar or tram systems in the streetcar segment. These systems provide reserve power for streetcar operations, such as traction power, light, and signaling systems. APS systems ensure a continuous power supply to streetcars, allowing them to operate reliably and safely even during power failures.
Automotive segment APS systems are utilized in the automotive industry. These systems supply reserve power for a variety of automotive applications, including electric and hybrid electric vehicles (EVs and HEVs). APS systems in this segment contribute to the extension of electric vehicle range, support vehicle electrification, and ensure power availability for important vehicle systems.
Regional Analysis
North America
As the region is technologically advanced, the use of electric equipment and gadgets is greater. This equipment requires power to operate efficiently and effectively. So Aps system is very important for the smooth functioning of the equipment. The emphasis on technological advances ensures that APS systems in North America are at the forefront of innovation, offering dependable and efficient backup power solutions for various industries and applications.
Europe
In the European region, there are many industries and manufacturing facilities that totally depends on the continuous power supply to keep their operations running smoothly. APS system plays a crucial role by providing backup power where there is an unexpected power outage. By implementing an APS system, businesses can ensure that their most important tools, machines, and processes are safe and can keep running without interruption. Thus, increasing the use of APS systems in industries has increased the demand for the Asp system in the region.
Asia Pacific
During the rainy season in India, electricity cuts are common. APS systems are used to ensure a continuous supply of electricity during this time. These systems have become increasingly popular and contributed to the Auxiliary Power Supply Systems Market Growth. APS systems provide a constant power supply during the rainy season, filling the gap caused by power outages. This ensures that households, businesses, and industries can function smoothly without disruptions, making APS systems a valuable solution to address the electricity challenges faced during this time of the year.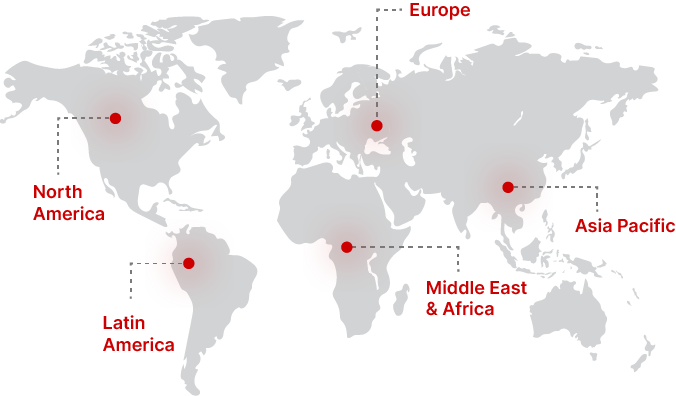 Regional Growth Insights
Download Free Sample
Key Players
Fuji Electric
Mitsubishi Electric
Toshiba
Honeywell
Toyo Denki
Emerson
Rockwell Automation
Eaton
ABB
Siemens
SMA Railway Technology
Vertiv Group
MEDCOM
APS Energia Group
Indaeltrac SRL
Kiepe Electric
Recent Developments
April 24, 2023, Eaton acquired a 49% stake in the Chinese manufacturer of power distribution and sub-transmission transformers, Jiangsu Ryan Electrical Co. Ltd. This acquisition will speed up Eaton's expansion in the renewable energy, data center, utility, and industrial markets. Eaton's global distribution network, combined with Ryan's high-quality products, will enhance Ryan's capacity to serve consumers in the Asia-Pacific region and beyond. This action is consistent with Eaton's dedication to sustainable power management and its support for the transition to renewable energy.
Auxiliary Power Supply Systems Market Segmentations
Segment by Type
50-100 kVA
100-150 kVA
150-200 kVA
200-250 kVA
250+ kVA
Segment by Application
Railway
Subway
Streetcar
Automotive
Frequently Asked Questions