Market Overview
The Global Railway Power Supply Systems Market Size is slated to grow substantially at a CAGR of approximately 4.4% during forecast period.
The rail network's electrical supply systems are an essential component. They provide the energy required to run the signals, communications, and other systems in addition to powering the trains. Although third-rail systems and on-board power sources are sometimes employed, overhead wires are the most often used power source for railroad systems.
The most typical method of delivering electricity to trains is through overhead wires. They consist of a single or several high-voltage wires that hang over the rails and are attached to the locomotive via a pantograph. Many countries throughout the globe, including the US, Europe, and Japan, adopt this kind of system.
On-board power supply systems are used in several nations, notably China and India. Traction motors of the locomotive are powered by an onboard battery pack. The auxiliary systems, such as the air conditioning and control systems, may then be powered by this battery pack.
Several nations, most notably France and the United Kingdom, deploy third-rail systems. Between the two functional tracks in these systems is an electric rail. The train uses this track, which often has insulation, to get a consistent supply of energy.
Because they allow for safe and effective operation of trains, power supply systems are a crucial component of the railway infrastructure. Selecting a system that is appropriate for the requirements of the railway network is crucial since each system has distinct benefits and downsides.
Market Dynamics
Global Railway Power Supply Systems Market Drivers
Urbanization and High-Speed Rail Projects
The need for effective and long-lasting railway networks has grown due to rapid urbanization, particularly in densely populated areas. Around the world, more projects involving bullet trains are being investigated. These trains need dependable and continuous power supply systems in order to operate.
Global Railway Power Supply Systems Market Restraints
Operating and Upkeep Costs
Rail power supply systems may be costly to operate and maintain. To guarantee a dependable and continuous supply of power, regular improvements, inspections, and repairs are required. These recurring expenses might be significant, especially for railway networks with limited financial resources.
Global Railway Power Supply Systems Market Opportunities
Using energy-saving technologies The railroad industry has opportunities for cutting-edge power supply systems because of the emphasis on sustainability and energy efficiency. There are chances to increase energy consumption and lessen environmental effect by integrating energy storage systems, regenerative braking technology, and smart grid management systems.
Market Scope
Report Metric
Details
Market Size by 2031
USD XX Million/Billion
Market Size in 2023
USD XX Million/Billion
Market Size in 2022
USD XX Million/Billion
Historical Data
2019-2021
Base Year
2022
Forecast Period
2023-2031
Report Coverage
Revenue Forecast, Competitive Landscape, Growth Factors, Environment & Regulatory Landscape and Trends
Segments Covered

Segmentation by Type

Direct Power Supply System
BT Power Supply Mode
AT Power Supply Mode
Coaxialcable Power Supply Mode

Segmentation by Application

Ordinary Train
Bullet Train
Metro

Geographies Covered

North America
Europe
APAC
Middle East and Africa
LATAM

Companies Profiles

ABB Power Grids
Siemens Mobility
Hitachi Rail
Alstom
Voith
Hitachi ABB Power Grids
Schneider Electric
Segmental Analysis
Segmentation By Type
Direct Power Supply System
The electrical grid and the rail network are directly connected via the technology for direct power delivery for trains. Overhead wires or conductor rails are often used to power trains and other components of the railway system. This kind of power supply technology is often used by metro systems, bullet trains, and ordinary trains in the transportation sector. Direct power supply systems are a dependable and effective way to deliver electricity to the trains in order to ensure smooth operations and enough electrical support for propulsion, lighting, and other onboard equipment.
The Bottom Contact Power Supply (BT) Mode, also known as Bottom Contact Power Supply, places a third rail at the base of the track. Trains pull electricity from the third rail by making contact with it with their pick-up or collector shoes, which is then utilized to generate energy. This kind of power supply is used by several municipal rail networks and metro systems. The trains have a consistent power source thanks to the BT power supply mode, which enables efficient propulsion and the usage of onboard technology.
When operating in AT power supply mode, also known as Top Contact power supply, the trains are powered by an overhead catenary system. The electrical contact created by the overhead wires and the pantographs on the roof propels the trains. AT power supply technology is widely used in high-speed rail networks, intercity trains, and metro networks. It offers a dependable and efficient method of energy transmission, enabling high-speed operation and satisfying the electrical needs of the trains.
Coaxialcable Power Supply Mode
Coaxial cable power supply mode is a less common kind of power supply system used in certain railway applications. Power transmission and distribution to the trains are accomplished via coaxial wires. When it comes to power transmission in specific applications like specialized railway systems, coaxial cables provide a viable alternative for this sort of power source. The coaxial cable power supply technology helps to suit the unique requirements of the rail infrastructure and rolling stock in addition to guaranteeing efficient power transfer.
Segmentation By Application
These conventional rail networks as well as medium to long-distance passenger and freight rail lines are referred to as "ordinary trains". In order to meet the electrical requirements of the HVAC, lighting, propulsion, and other onboard equipment, regular trains include power supply systems. Depending on the unique operational and physical needs of the railway network, the power supply systems used in regular trains may alter.
High-speed trains, commonly known as bullet trains or high-speed rail, are designed to go far more quickly than conventional trains. To meet the strict power needs and efficiency standards of the most modern high-speed rail networks, bullet trains need complex power supply systems. The power supply systems on bullet trains are designed to provide energy frequently and dependably in order to sustain the high-speed operations and a multitude of electrical devices on board.
In cities, urban rail transportation is provided via underground or subway systems, sometimes known as metro systems. Due to their frequent pauses and proximity to the stations, metro trains are equipped with electricity-carrying power systems. Interstate travel is made possible by these systems, which provide a dependable power source for the propulsion, lighting, ventilation, and other essential metro train systems.
Regional Analysis
The Global Railway Power Supply Systems Market Analysis is segmented by region as North America, Europe, Asia Pacific, Latin America, and Middle East and Africa.
United States and Canadian rail networks are among the greatest in the world. As the region's rail network has been strengthened and extended, so has the need for reliable electrical distribution infrastructure. Government efforts to improve rail travel and reduce carbon emissions have resulted in increased electrification and usage of renewable energy sources.
The rail network of the European Union (EU) is extensive and modern. Citizens of the United Kingdom, France, and Germany are eligible.In terms of electrifying its train infrastructure, the region is much ahead of the curve.Work is now underway to update electricity distribution networks and improve train operations.
As a consequence of population development, trains in the area have been modernized and extended.China, India, Japan, and South Korea have all made substantial contributions to international high-speed rail and metro projects.The current spike in research on railway power distribution systems might be attributed to the rising need for dependable access to renewable energy sources.
Brazil, Mexico, and Argentina have made rail infrastructure investments that will assist the Latin American railroad business.Rail service and connectivity improvements and extensions are desperately needed.More electrification projects and cutting-edge power supply systems are being built in the region to increase railway productivity and reduce carbon emissions.
Rail networks are being built across the Middle East and Africa, most notably in Saudi Arabia, the UAE, and South Africa.The utilization of contemporary power sources, such as electrification, has greatly aided train growth.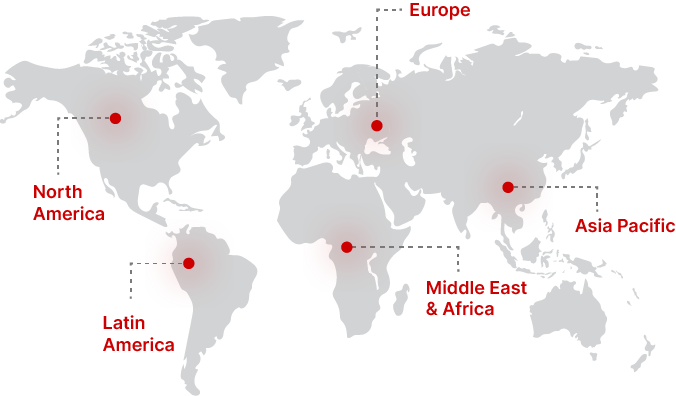 Regional Growth Insights
Download Free Sample
Key Players
ABB Power Grids
Hitachi Rail
Alstom
Voith
Hitachi ABB Power Grids
Schneider Electric
Recent Developments
In recent years, the electricity system has grown increasingly automated and complex. Installation of cutting-edge control and monitoring systems, periodic maintenance, and real-time data analysis may all contribute to greater productivity, reliability, and safety.
Railway Power Supply Systems Market Segmentations
Segmentation by Type
Direct Power Supply System
BT Power Supply Mode
AT Power Supply Mode
Coaxialcable Power Supply Mode
Segmentation by Application
Ordinary Train
Bullet Train
Metro
Frequently Asked Questions