Market Overview
The Global Bale Wrap Film Market Size is projected to register a CAGR of approximately 4% during the forecast period 2023-2031.
A big piece of agricultural machinery known as a bale wrapper is utilized on farms to enclose hay or silage bales for fodder for livestock. Bale wrap film is used to preserve and store forage in a way that maintains its high nutritional value. Through bailed silage, animals can be fed high-quality feed all year. When bales are wrapped, they can mature properly and be stored longer. When collecting at these moisture levels, less dry matter will be lost. When the wetness level is between 20 and 35%, farmers can grow tough hay. Farmers can wrap bales in three ways: string, net, or plastic wrap. The choice isn't just about how it looks, like with a gift wrap. It has to do with balancing storage and speed.
This film doesn't emit any smell and is completely safe to consume. This ensures that the film is completely safe for use on any farm, as it will not cause any damage to the crops or animals there. Because the film has no pesticides or other potentially dangerous substances, it is perfectly safe to watch around people and animals.
Market Dynamics
Market Drivers
Production of Wrap Films From Biomass
One of the most important reasons for the wrap films market growth is the materials used to make the films. Changes in the agricultural sector and the biomass business will be driven by research into new materials for wrap films. At the moment, wrap films are a small but important part of the biofuel business. The search for new renewable biofuels will change because people are becoming more aware of how fossil fuels affect the environment. With the creation of sustainable biofuel alternatives, much will likely change in the next 10 years. This sense of market drives the bale wrap film market in various regions.
Market Restraints
Changes to Policies and Campaigns
In order to ensure that bale can be transported without damage, wrap films are going to emerge as an essential component of the biofuel industry. Research into alternative fuels that do not compete with food production is going to be a major focus in the near future. The United Nations, the United Nations Environment Programme, the International Food Policy Research Institute, and the Intergovernmental Panel on Climate Change are significant organizations that have contributed to sustainable development. Changes these international organizations make to their policies and campaigns will significantly impact the market for wrap films.
Market Opportunities
Rising Agriculture Sector
In most Asian countries, especially China and India, agriculture is one of the most important parts of the economy. Animal husbandry, dairying, and fisheries, which are all related to agriculture, are steadily becoming important to the agriculture sector's general growth of the agriculture sector. The U.S. is a big player in the North American farming market. This can help make new chances in the Asian and North American markets. Since agriculture has always been a big part of business, the bale wrap film market share has room to grow. As farming grows worldwide, the amount of raw materials needed to make fodder should also grow.
Market Scope
Report Metric
Details
Market Size by 2031
USD XX Million/Billion
Market Size in 2023
USD XX Million/Billion
Market Size in 2022
USD XX Million/Billion
Historical Data
2019-2021
Base Year
2022
Forecast Period
2023-2031
Report Coverage
Revenue Forecast, Competitive Landscape, Growth Factors, Environment & Regulatory Landscape and Trends
Segments Covered

Segmentation by Type

LLDPE
LDPE

Segmentation by Application

Agriculture

Geographies Covered

North America
Europe
APAC
Middle East and Africa
LATAM

Companies Profiles

BPI (Berry)
RKW Group
Silawrap
Armando Alvarez
Benepak
KRONE
Barbier Group
Trioplast
Rani Plast
Plastika Kritis
DUO PLAST
KeQiang
SILAGE PACKAGING CO
Zill
KOROZO
Segmental Analysis
Segmentation By Type
LLDPE is a copolymer of ethylene and another longer olefin. The longer olefin is added to improve qualities like tensile strength or resistance to harsh environments. Because it is strong and durable, LLDPE is a good choice for food bags, trash bags, and shrink-wrap film. LLDPE is often used to make the shrink wrap that goes over plastic bottles of drinks that you want to save for later.
LDPE is used to make different kinds of containers, like squeeze and dispensing bottles, tubing, plastic computer parts, lab equipment that has been molded, and many caps and seals. It is strong enough that it is almost impossible to break.
Segmentation By Application
Bale wrap films are a great way to improve feed quality, especially when the silage has been stored for a long time. The film cuts down on how much the silage breaks down while it is being stored and fed, which can be important for keeping your cattle healthy. They are cost-effective and long-lasting. They are used for maize, sugar beet pulp, alfalfa, legumes, etc.
Regional Analysis
The Global Bale Wrap Film Market is segmented by region as North America, Europe, Asia Pacific, Latin America, and Middle East and Africa.
North America
Investigating new materials for wrap films will be the primary driver of change in the agricultural and biomass industries. Wrap films comprise a very insignificant yet essential portion of the biofuel industry. The biofuel market has increased because oil prices have increased, and more rules exist to reduce greenhouse gas emissions. The United States is by far the biggest source of biofuel in the world. Wrap films are used in agriculture, especially in the biomass business, to keep bales dry and control their moisture. The structure and quality of these films are different because they were made for the biomass business. They are very important to the safe transport of hay, which is used as a raw material to make biofuels. Hence, driving the growth of the market.
Europe
Most bale wraps are made and used in Europe, which accounts for about one-third of the world market. The manufacturers ensure the hay film is good; it will last outside for more than a year. This is enough time to ensure that the environment doesn't damage silage before it is eaten and doesn't get moldy or go bad while keeping its nutritional value. Because safety is more important than looks when bailing, farmers look for heavy-duty wraps for bailing. The farmer's main goal is still to get better at baling, since doing it right makes the bale last longer without lowering its quality. Europe's high-quality Bale wrap film production resulted in growth in the market.
Asia-Pacific
Asia-Pacific significantly contributes to the global food chain. China and India are global leaders in producing wheat, rice, cotton, and tea, while Vietnam and Indonesia are among the top five largest producers of coffee beans. Still, Farmers in India are in a very bad situation. About 80% of the farmers own less than 1 hectare or between 1 and 2 hectares of land. Wrap films are inexpensive and simple to use and keep. Doing much storage work in the field only needs to be run on a machine and doesn't take much work. And it's easy to store because bales can be put right in the field, so it doesn't need a particular place to store them. The bales are taken into the barn and opened up when using the feed. It will save a huge amount of time and room. Even in the winter, we can feed animals healthy food. All these factors drive the need for bale wrap films in the Asia-Pacific region.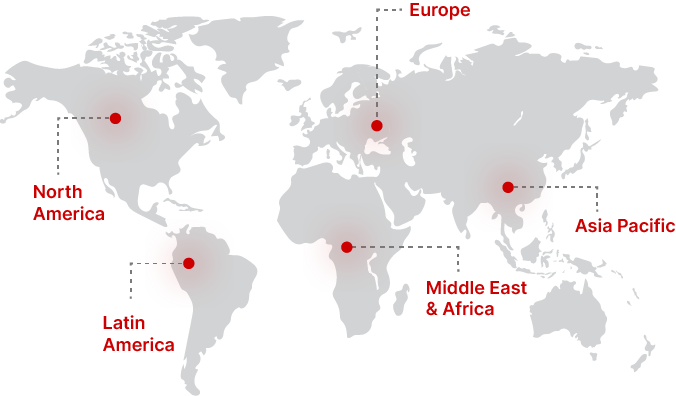 Regional Growth Insights
Download Free Sample
Key Players
BPI (Berry)
Silawrap
Armando Alvarez
Benepak
KRONE
Barbier Group
Trioplast
Rani Plast
Plastika Kritis
DUO PLAST
KeQiang
SILAGE PACKAGING CO
Zill
KOROZO
Bale Wrap Film Market Segmentations
Segmentation by Type
Segmentation by Application
Frequently Asked Questions