Market Overview
The Global Hot Fill Plastic Bottle Market size will significantly grow at a CAGR of 3.5% by forecast period.
Hot filling is a packing technique that uses heat to sterilize highly acidic liquid foods and drinks in order to prolong their shelf life at room temperature without the use of preservatives. This helps to keep dangerous microbes from reproducing and spoiling the product.
Hot fill is a quick and easy method to sterilize both the product and the receptacle. In contrast to techniques that use additives and chemicals, hot fill packing can enhance the freshness and taste of the product. A good heated fill technique can extend a product's shelf life from 6 to 12 months.
PET bottles, on the other hand, are the most common receptacles for hot fill. PET bottles are created to be suitable with the heated temperature and beverage preserving functions, in addition to their reasonable price when compared to their ease and benefits.
While glass bottles were historically used for hot filling, PET bottles are distinctive and more effective because they can endure the heat associated with hot filling without becoming deformed or collapsing.
Market Dynamics
Market Drivers
Hot-filling is a good option for many fruit and vegetable juices, water enhancing and tea drinks because it eliminates the need for preservatives while maintaining an ambient temperature shelf life of 6 - 12 months, and stock available hot-fill compatible containers are readily available these days, making the process more feasible than previously. While the aforementioned shelf life is only an approximation, it is decided by the beverage's oxygen barrier sensitivity, the size and style of beverage bottle, and storage circumstances.
Market Restraints
Temperature monitoring is another important element that affects the hot filling procedure. When the weather changes, even slightly, there are many opportunities for dangerous microbes to grow and ruin your beverage.
To prevent this, install a recirculation system that will regulate the temperature and handle the process for you.
Market Scope
Report Metric
Details
Market Size by 2031
USD XX Million/Billion
Market Size in 2023
USD XX Million/Billion
Market Size in 2022
USD XX Million/Billion
Historical Data
2019-2021
Base Year
2022
Forecast Period
2023-2031
Report Coverage
Revenue Forecast, Competitive Landscape, Growth Factors, Environment & Regulatory Landscape and Trends
Segments Covered

Segmentation By Type

Up to 500 ml
501–750 ml
751 1,000 ml
Above 1,000 ml

Segmentation By Application

Food and Beverages
Pharmaceuticals

Geographies Covered

North America
Europe
APAC
Middle East and Africa
LATAM

Companies Profiles

LOG Plastic Products Company Limited
Berry Global Inc.
O Berk Co LLC
Amcor PLC
RESILUX NV
United States Plastic Corporation
Mega Machinery Inc
Klöckner Pentaplast Group
Kaufman Container
Berlin Packaging
Segmental Analysis
Segmentation By Type
The weights of 500ml bottles differ based on their function and the type of plastic they are made of.
PET is by far the most commonly used substance for daily store packing of water and soda. A beverage container, on the other hand, will be up to twice as heavy as a water bottle. Without a cap or label, the typical thin 500ml water container weights around 10 gms. A soda container, on the other hand, will be around 16 grams, and can be up to 24 grams because a thicker wall is required to hold the pressurized drink, as well as for marketing aesthetic looks.
Hot fill plastic jugs with capacities varying from 501ml to 750ml are included in this category. These bottles are commonly used to store juices, sports beverages, and other non-carbonated liquids.
Hot fill plastic jugs with capacities varying from 751ml to 1000ml are included in this category. Sauces, dressings, and other large-volume culinary products are frequently packaged in these containers.
Hot fill plastic jugs with capacities higher than 1000ml are included in this category. These containers are commonly used to store big quantities of non-carbonated beverages such as fruit juices and energy drinks.
Segmentation By Application
Foods are described as processed plant and animal items that contain important nutrients such as protein, carbohydrates, fat, and other nutrients that people ingest. Beverages are drinkable beverages with thirst-quenching, revitalizing, energizing, and nourishing qualities.
The pharmaceuticals market comprises of medicines and associated services sold by companies (organizations, single proprietorships, and partnerships) that manufacture pharmaceuticals used in illness treatment. Pharmaceuticals can refer to any form of medication that is used for medical reasons, such as illness therapy. This sector encompasses companies that manufacture biologics and pharmaceutical drugs. The medicines industry is divided into two sections: pharmaceutical medications and biologics.
Regional Analysis
The Global Hot Fill Plastic Bottle Market is segmented by region as North America, Europe, Asia Pacific, Latin America, and Middle East and Africa.
North America
In North America, the market for hot fill plastic cups is being pushed by rising demand for convenience dinners and drinks, as well as the growing appeal of ready-to-drink products. The area's main marketplaces for hot fill plastic bottles are the United States and Canada.
Europe
Changes in customer tastes for healthy foods and drinks, as well as increasing demand for ecologically responsible packaging options, all have an impact on the quick fill plastic container market in Europe. Germany, France, and the United Kingdom are major European marketplaces for fast fill plastic containers.
Asia Pacific
The Asia Pacific market for rapid fill plastic bottles is being driven by increasing demand for packed foods and beverages, particularly in emerging countries such as China and India. Furthermore, the area is seeing a change toward more premium and high-quality packaging choices, which is driving growth in the hot fill plastic container market.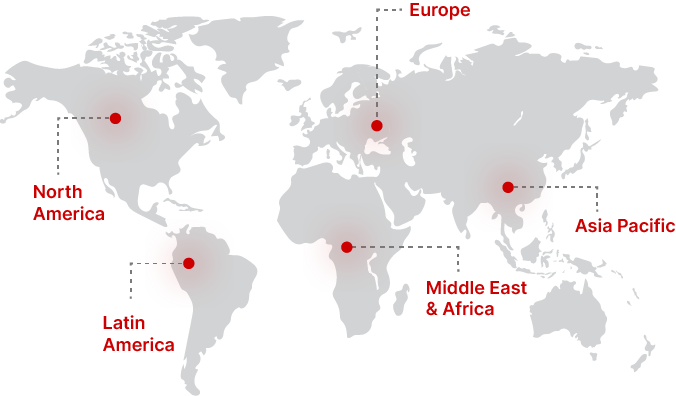 Regional Growth Insights
Download Free Sample
Key Players
LOG Plastic Products Company Limited
O Berk Co LLC
Amcor PLC
RESILUX NV
United States Plastic Corporation
Mega Machinery Inc
Klöckner Pentaplast Group
Kaufman Container
Berlin Packaging
Hot Fill Plastic Bottle Market Segmentations
Segmentation By Type
Up to 500 ml
501–750 ml
751 1,000 ml
Above 1,000 ml
Segmentation By Application
Food and Beverages
Pharmaceuticals
Frequently Asked Questions