Market Overview
According to Reed Intelligence the Biomass for Electricity Generation Market Size will approximately grow at a CAGR of 5.2% during the forecast period.
The process of harnessing energy from organic materials, such as wood, agricultural waste, organic waste, and specific energy crops, is commonly referred to as biomass for electricity generation. Biomass, as a renewable energy source, exhibits the potential for repeated utilization. The utilization of biomass as a source of energy can be achieved through a diverse range of conversion methods. The acquisition of biomass by plants through the process of photosynthesis, wherein solar energy is converted into chemical energy, is facilitated by the sun. The rapid expansion of this Biomass for Electricity Generation Market can be attributed to the increasing demand for environmentally friendly and clean energy sources among a growing number of individuals. Furthermore, it is anticipated that the Biomass for Electricity Generation Market will experience significant growth in the coming years, primarily driven by advancements in technology.
Market Dynamics
Market Drivers
Government Policies and Initiatives
It is a common practice for governments to allocate financial resources in the form of grants, subsidies, tax breaks, and tax credits with the aim of fostering the expansion and development of biomass energy. The aforementioned advantages contribute to a streamlined profitability for biomass plants, thereby enhancing their appeal to potential investors. Numerous nations have implemented strategic objectives and enacted legislation aimed at mitigating greenhouse gas emissions and promoting energy diversification through the utilization of renewable sources. Biomass presents itself as a viable solution for attaining these objectives due to its inherent characteristic of being a renewable energy source that can be harnessed repeatedly.
Environment Related Problems
The increasing awareness of environmental concerns and the imperative to reduce carbon emissions have led to a heightened level of interest among individuals in adopting sustainable energy alternatives, such as biomass. Biomass electricity is considered to be more environmentally friendly compared to fossil fuels due to its lower emission of greenhouse gases. The utilization of biomass as a renewable energy source has gained significant attention due to its potential to convert various organic materials, such as farm waste, wood scraps, and other discarded organic matter, into electricity. This process involves harnessing the energy stored within these biomass feedstocks and converting it into a usable form of power. By employing biomass conversion technologies, we can effectively mitigate waste disposal issues while simultaneously generating electricity in an environmentally sustainable manner. The aforementioned initiative promotes the adoption of waste reduction practices and the optimization of resource utilization, thereby enhancing overall efficiency.
Market Restraints
Rules and Regulatory Challenges
Biomass power plants necessitate strict adherence to a multitude of intricate regulations and the acquisition of various permissions pertaining to emissions, land utilization, and environmental impact assessments in order to facilitate their construction. The implementation of these procedures may potentially result in an increase in both time and financial resources allocated to the overall process. The spatial requirements of biomass farming pose potential challenges as they may impede upon other land uses, notably food production and land preservation. The expansion of biomass presents a complex challenge in terms of effectively balancing land use with various competing needs. Biomass feedstocks are commonly transported over long distances to power plants, often originating from geographically distant locations. The utilization of this particular mode of transportation has the potential to result in heightened expenditures, escalated energy consumption, and intricate operational procedures.
Market Opportunities
Technological Advancements and Integration with Different Industries
Recent advancements in biomass conversion technology have demonstrated promising outcomes in terms of cost reduction and enhanced efficiency in biomass energy production. These advancements encompass various areas such as improved burning systems, gasification techniques, and the ability to co-fire biomass. Biomass plants have the potential to stimulate rural economies through the creation of employment opportunities in various sectors such as operation, maintenance, and allied industries. Additionally, these plants contribute to the growth of local economies by supplying feedstock, further enhancing their positive impact on rural communities. Biomass facilities are commonly incorporated into the pre-existing energy infrastructure, including power grids and industrial sites. The reduction in the need for extensive infrastructure development is observed as a result of this phenomenon. The utilization of biomass energy in conjunction with sustainable farming practices presents a promising opportunity for farmers to concurrently enhance their income and mitigate waste.
Market Scope
Report Metric
Details
Market Size by 2031
USD XX Million/Billion
Market Size in 2023
USD XX Million/Billion
Market Size in 2022
USD XX Million/Billion
Historical Data
2019-2021
Base Year
2022
Forecast Period
2023-2031
Report Coverage
Revenue Forecast, Competitive Landscape, Growth Factors, Environment & Regulatory Landscape and Trends
Segments Covered

Segment by Type

Boilers
Burners
Turbines
Generators

Segment by Application

Residential
Industrial
Commercial

Geographies Covered

North America
Europe
APAC
Middle East and Africa
LATAM

Companies Profiles

General Electric
Siemens Energy
JFE Engineering
Sumitomo Heavy Industries
Compte.R.
Polytechnik
Hangzhou Boiler
Energy Innovations
Kohlbach Group
ANDRITZ
Zhengzhou Boiler
Hurst Boiler Welding
Babcok Wilcox Enterprises
China Western Power Industrial
Takuma
SHINKO
Segmental Analysis
Segment by Type
Boilers are devices that use plant fuel to warm liquids like water. By burning fuel, high-temperature steam is produced in the boiler. A steam engine is then propelled by the steam, which rotates a shaft and generates energy. The boiler is a crucial component that makes it possible to burn wood and efficiently convert heat into steam.
The boiler's burners are in charge of lighting and ensuring proper combustion of the wood fuel. They manage the fuel burning process to maximize fuel efficiency and minimize pollution output. The ease with which biomass can be converted into thermal energy largely depends on burners.
Steam kinetic energy is converted into mechanical energy by turbines, which are machines. In the process of producing electricity using biomass, wood is burned in a boiler to create steam, which then passes through a turbine and turns its blades. This mechanical energy is converted into electrical energy via a generator.
Electrical devices called generators transform mechanical energy into electrical energy. The generator and turbine are connected in a system that generates electricity from biomass. The generator's rotor and the turbine blades both spin due to the force of the steam. A magnetic field is produced as a result, producing an electric current.
Segment by Application
Homes employ biomass burners and heaters to heat the inside and produce hot water. Small-scale CHP systems generate both heat and power, saving homeowners money. Several homes can be heated and powered by communal biomass energy systems in some residential communities. This promotes sustainability and the utilization of local energy sources.
Cogeneration systems are used in large organizations to produce steam and power by burning wood. Pollution is decreased while energy efficiency is increased. District heating systems fueled by biomass are used by enterprises to provide heat to adjacent residences and businesses. The amount of energy utilized is decreased as a result. Some companies, like pulp and paper mills, generate energy from waste goods or biomass. This improves the sustainability of their business.
For instance, hotels use cogeneration and biomass boilers to heat and light their structures and achieve their environmental goals. Biomass systems supply the energy needed to produce power and heat the space in malls and other retail establishments. They become less dependent on conventional energy sources as a result. Universities and educational institutions use biomass systems to provide energy, educate students about green energy technology, and demonstrate how to use them.
Regional Analysis
North America (USA and Canada)
The North American Biomass for Electricity Generation Market has achieved a significant level of establishment. The observed phenomenon can be attributed to the prevailing focus on the utilization of sustainable energy resources and the mitigation of carbon emissions. In both the United States and Canada, legislative measures have been enacted to facilitate the utilization of wood as a viable source of power generation. Biomass, which encompasses various organic materials such as wood waste, farm waste, and energy crops, is known for its widespread accessibility. The proliferation of projects utilizing biomass energy is facilitated by a range of factors, including incentives, tax breaks, and legislative frameworks that govern the promotion of renewable energy sources. The proliferation of biomass power plants has been observed to be on an upward trajectory in recent years. The implementation of diverse energy sources has been observed to have a positive impact on the energy sector by expanding the range of available options. This diversification has proven to be beneficial for enterprises, as it enables them to access a wider array of energy sources to meet their electricity needs.
Europe (Germany, the U.K., France, Russia, Italy, Rest of Europe)
Europe is the leading global producer of renewable energy, accounting for a significant majority of the world's total output in this sector. Germany, the United Kingdom, and France are recognized for their robust biofuel industries. The utilization of biomass has witnessed a notable surge in recent years, primarily driven by the implementation of feed-in tariffs, green energy targets, and carbon reduction targets. These policy mechanisms have played a pivotal role in incentivizing and promoting the adoption of biomass as a viable energy source. In Europe, it is worth noting that several coal-fired power facilities have adopted the practice of co-firing wood alongside coal as a means to mitigate emissions. Biomass serves as a crucial feedstock for waste-to-energy technologies, facilitating the conversion of organic waste into a valuable energy resource. The European region has witnessed significant advancements in the technology pertaining to the Biomass for Electricity Generation Market
Asia-Pacific (China, Japan, South Korea, India, Southeast Asia, Rest of Asia-Pacific)
The Asia-Pacific region has experienced a substantial growth in the Biomass for Electricity Generation Market. China's strategic focus on increasing the utilization of renewable energy sources stems from its recognition of the substantial potential offered by biomass. Biomass is regarded as a highly esteemed sustainable energy source in the aforementioned nations. The utilization of biomass as a potential clean energy source is currently under investigation in economies that are experiencing ongoing expansion. Certain geographical areas may present challenges in terms of sustainability and availability of feedstock.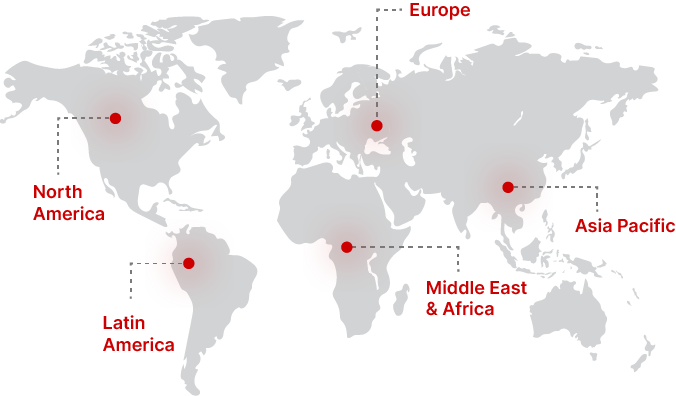 Regional Growth Insights
Download Free Sample
Key Players
General Electric
Siemens Energy
JFE Engineering
Sumitomo Heavy Industries
Compte.R.
Polytechnik
Hangzhou Boiler
Kohlbach Group
ANDRITZ
Zhengzhou Boiler
Hurst Boiler Welding
Babcok Wilcox Enterprises
China Western Power Industrial
Takuma
SHINKO
Recent Developments
05 July 2023- In Taiwan, General Electric Vernova launches battery energy storage system (BESS) options. As the energy storage industry is activated, Taiwan's 23 million residents will receive more renewable energy due to assistance from GE Vernova and Fortune Electric.
Biomass for Electricity Generation Market Segmentations
Segment by Type
Boilers
Burners
Turbines
Generators
Segment by Application
Residential
Industrial
Commercial
Frequently Asked Questions