Market Overview
According to Reed Intelligence the Blood Collection Stopper Market Size will approximately grow at a CAGR of 7.3% during the forecast period.
Blood collection stopper, also referred to as blood tube stoppers or closures, are essential components utilized in blood collection tubes. Their primary function is to guarantee the secure and uncontaminated collection and transportation of blood samples for medical and diagnostic purposes. The purpose of these stoppers is to ensure the preservation of collected blood, prevent clotting or coagulation, and enable precise testing.
There are different types of blood collection stoppers available, such as rubber stoppers, synthetic closures, and vacuum-based closures. Butyl rubber stopper is commonly used for blood collection stoppers because of its excellent gas impermeability and chemical resistance. Stopper caps frequently include color coding to indicate the specific additive contained in the collection tube. Various additives are utilized to prevent blood clotting, promote coagulation, or enhance stability in different diagnostic tests.
Market Dynamics
Market Drivers
Increasing Demand for Diagnostic Tests
The urgent need for rapid testing has been greatly alarmed. Clinical laboratory services are widely utilized to detect and measure various substances. Changes in biomolecule concentration can indicate abnormal metabolic activities, infections, both infectious and noninfectious diseases, as well as inflammatory conditions for which rapid and accurate diagnosis of serious diseases, along with their proper treatment, are key factors that contribute to ideal clinical outcomes and overall public health.
All blood collection stoppers we produce are packed in clean rooms, meet all the pharmaceutical requirements, and are highly durable and leakproof. The Blood Collection Stopper Market is driving efficiently with the rising demand for diagnostic tests for various diseases.
Market Restraints
High Cost of Diagnostic Testing
Many medical professionals suggest diagnostic tests for various diseases to identify the root problem of the diseases. Diagnosis is frequently employed to support or disprove the existence of a condition or sickness. They are part of a continuum of care that may include testing, diagnosing, treating, and managing that ailment or condition.
Diagnostic tests can aid doctors in making an early diagnosis, allowing them to begin treatment right away and stop the disease's progression. But these tests vary from disease to disease. Its cost also varies by disease type. They are of high cost, so many people avoid doing it and stop the medication in between.
Market Opportunity
Expansion of Healthcare Infrastructure Globally
The demand for hospitals will continue to exist, but they will undergo a transformation to incorporate digital care, outpatient care, in-person care, home care, remote monitoring, and telehealth. Additionally, the design of healing spaces will be tailored to meet the needs of both patients and staff.
The healthcare infrastructure encompasses a wide range of components, including facilities, insurance plans, professionals, technologies, and various other elements. Healthcare administrators are responsible for overseeing various types of core facilities, including hospitals, outpatient clinics, long-term care facilities, clinical labs, and hospices. Hence, the tools, equipment, and medicines must be in the best condition, which will drive the demand for good quality blood collection stoppers market.
Market Scope
Report Metric
Details
Market Size by 2031
USD XX Million/Billion
Market Size in 2023
USD XX Million/Billion
Market Size in 2022
USD XX Million/Billion
Historical Data
2019-2021
Base Year
2022
Forecast Period
2023-2031
Report Coverage
Revenue Forecast, Competitive Landscape, Growth Factors, Environment & Regulatory Landscape and Trends
Segments Covered

Segmentation By Type

Serum Separation Tube
Ethylenediaminetetraacetic Acid Nanotubes
Plasma Separator Tube

Segmentation By Application

Venous Blood Collection
Capillary Blood Sampling

Geographies Covered

North America
Europe
APAC
Middle East and Africa
LATAM

Companies Profiles

Jiangsu Best
Datwyler
Hubei Huaqiang
Hebei First Rubber
Jintai
Jiangsu Hualan
Shandong Pharmaceutical Glass
Samsung Medical Rubber
Zhengzhou Aoxiang
Ningbo Xingya
The Plasticoid Company
Assem-Pak and Aluseal
RubberMill
Jiangyin Hongmeng
Saint-Gobain
Qingdao Huaren Medical
Sumitomo Rubber
West Pharma
Nipro
Segmental Analysis
Segmentation By Type
Serum separation tubes, also referred to as serum tubes or SSTs, have been specifically designed to separate blood into its liquid components, namely serum and cellular components. The blood collection stopper plays a crucial role in maintaining the vacuum inside the tube, which is necessary for effective separation. It serves the purpose of preventing contamination and ensuring the integrity of the serum for future testing. The innovation and diversity within the Blood Collection Stopper Market cater to specific medical needs, allowing for efficient and reliable blood sample separation.
Ethylenediaminetetraacetic Acid Nanotubes
EDTA Nanotubes are utilized in blood collection procedures that require the use of the anticoagulant ethylenediaminetetraacetic acid (EDTA) to prevent blood clotting. These tubes are utilized for conducting tests such as complete blood counts (CBC) and other hematological analyses.
Plasma Separator Tubes are specifically designed for collecting blood samples that will be used for plasma-based tests. These tubes are equipped with an anticoagulant and a gel separator, which effectively separate plasma from the cellular components of blood. The blood collection stopper is responsible for maintaining the vacuum inside the tube, which is crucial for ensuring proper separation and preventing any contamination. It ensures that the plasma is kept isolated for testing purposes.
Segmentation By Application
Venous blood collection is a frequently performed medical procedure that involves obtaining blood samples from veins, usually found in the arms. This procedure is commonly employed for diagnostic testing, monitoring health conditions, and conducting a range of medical assessments. Venous blood collection is utilized for encompassing blood cell counts, blood chemistry profiles, coagulation studies, hormone assays, and various others.
Capillary blood sampling, also referred to as fingerstick or heelstick, is the process of collecting a small quantity of blood from capillaries located near the surface of the skin. This method is commonly employed when it is challenging or not possible to collect venous blood, particularly in cases involving infants, children, and specific diagnostic tests.
Regional Analysis
North America (USA and Canada)
Heart disease is believed to be the leading cause of death in the United States. Based on the data released by the Centers for Disease Control and Prevention, about 696,000 people died from heart disease in the United States. This is nearly 1 in 5 deaths. Blood collection devices are mainly used to find the cholesterol level in heart patients. Hence, there is a need for good, qualities of blood collection devices with clean and safe blood collection stoppers propelling the growth of Blood Collection Stopper Market in this region.
Europe (Germany, the U.K., France, Russia, Italy, and the Rest of Europe)
Germany is projected to be the fastest-growing country in the European Blood Collection Stopper Market. Blood collection stoppers are utilized in a wide range of medical and healthcare environments, such as hospitals, clinics, laboratories, blood banks, and research facilities. Medical professionals play a crucial role in ensuring the quality and integrity of blood samples, which ultimately leads to improved patient care and more reliable outcomes in medical research, which directly propels the growth of the blood collection stopper market in this region.
Asia-Pacific (China, Japan, South Korea, India, Southeast Asia, Rest of Asia-Pacific)
Asia Pacific region has the largest share of the Blood Collection Stopper Market. The Asia Pacific Blood Network (APBN), which has representatives from nine of the countries in the region, was founded in 2006 with the goals of promoting self-sufficiency in the area through voluntary non-remunerated blood donation (vnrbd) and fostering blood safety and efficiency among members. The demand for blood donors reflects a nation's needs for both blood and blood products.
Blood banks are necessary to provide patients with the potentially life-saving benefits of transfusion. Blood banks work to maximize the timely delivery of blood from the appropriate donors to the appropriate patients by making blood components accessible, reliable, efficient, and affordable. Blood collection stoppers are highly used in the blood banks leading to the increased demand for blood collection stoppers in this region.
South America, Middle East, and Africa
Aging is the irreversibly gradual loss of physiological function that ultimately results in age-related illnesses like cancer, cardiovascular diseases, musculoskeletal disorders, and arthritis. Additionally, because more fast-twitch (fast-contracting) muscle fibers are destroyed than slow-twitch (slow-contracting) muscle fibers, muscles cannot contract as quickly. However, throughout the course of an adult's lifetime, the impacts of aging only result in a 10 to 15% reduction in muscle mass and strength. All these factors lead to an increase in healthcare activities, which will later positively impact the blood collection stopper market.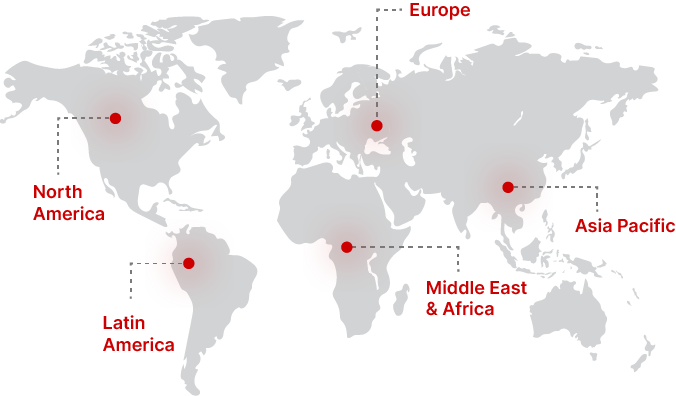 Regional Growth Insights
Download Free Sample
Key Players
Jiangsu Best
Datwyler
Hubei Huaqiang
Hebei First Rubber
Jintai
Jiangsu Hualan
Shandong Pharmaceutical Glass
Samsung Medical Rubber
Zhengzhou Aoxiang
Ningbo Xingya
Assem-Pak and Aluseal
RubberMill
Jiangyin Hongmeng
Saint-Gobain
Qingdao Huaren Medical
Sumitomo Rubber
West Pharma
Nipro
Recent Developments
3 Aug 2023: Sumitomo Rubber Industries, Ltd. has announced a collaboration with Sumitomo Riko Company Limited and Sumitomo Electric Industries, Ltd. The purpose of this initiative is to advance the progress of recycling technologies, which will contribute to the establishment of a circular economy. The three companies are partnering with LanzaTech to collaborate on joint development efforts.
Their goal is to lead the way in developing innovative technologies that support a circular economy. These technologies will focus on transforming various waste materials such as rubber, resin, urethane, and metal into valuable resources. This will enhance companies' efforts to establish a sustainable society that is characterized by carbon neutrality and a circular economy. These are the goals of the company's distinctive circular economy concept, known as "TOWANOWA."
Blood Collection Stopper Market Segmentations
Segmentation By Type
Serum Separation Tube
Ethylenediaminetetraacetic Acid Nanotubes
Plasma Separator Tube
Segmentation By Application
Venous Blood Collection
Capillary Blood Sampling
Frequently Asked Questions