Market Overview
According to Reed Intelligence the Butyl Rubber Stopper Market Size will approximately grow at a CAGR of 5.3% during the forecast period.
A rubber stopper is also commonly referred to as a rubber plug, cork, cap, silicone plug, and so on. These plugs are utilized in a wide range of industries, such as automobiles, machinery, electronics, and more. Butyl rubber stoppers are widely utilized in the pharmaceutical, medical, and biotechnology industries due to their environmentally friendly and non-toxic nature, making them safe for human contact. They serve as vials and container closures, playing a crucial role in maintaining the integrity of the contents and preventing any potential contamination. Butyl rubber is renowned for its exceptional barrier properties, which make it ideal for applications that demand a high level of impermeability to gases and liquids.
Market Dynamics
Market Drivers
Demand in Pharmaceutical and Healthcare Industries
The demand for butyl rubber stoppers market is strongly influenced by the growth and demand in the pharmaceutical and healthcare industries. The medical bottle stopper is a specialized rubber product used to seal packaging that comes into direct contact with the medication. The performance and quality of the drug have a direct impact on its effectiveness, stability, and ease of use.
Medical bottle stoppers are commonly disinfected using high temperature, high-pressure conditions, or different types of disinfectants. Butyl rubber not only has low air permeability but also has excellent resistance to oxidation, acid and alkali, heat, and chemical damage. As these industries continue to grow, there is a growing demand for butyl rubber stopper market.
Market Restraints
Butyl rubber stoppers offer several benefits, but their inherent properties may restrict customization for specific drug formulations or container types. They cannot be made in various shapes and sizes due to their lack of technological advancement. This limitation could be considered a drawback in certain applications. Certain industry segments may lack awareness regarding the benefits of butyl rubber stoppers or may not fully embrace their advantages, resulting in slower adoption rates.
Market Opportunity
Demand in the Packaging Industry
The demand for specialized packaging materials like butyl rubber stoppers has been driven by the growth of the biotechnology sector, which encompasses research, development, and manufacturing of biopharmaceuticals. Butyl rubber stopper could be influenced by technological advancements in packaging techniques and materials.
Specialized packaging is necessary to maintain the integrity of biopharmaceuticals, such as monoclonal antibodies and other complex biological drugs, as they continue to gain prominence in the industry. Butyl rubber stoppers provide an efficient barrier against contamination and help maintain the stability of these delicate compounds. Hence, its growth is driving highly in the packaging industry.
Market Scope
Report Metric
Details
Market Size by 2031
USD XX Million/Billion
Market Size in 2023
USD XX Million/Billion
Market Size in 2022
USD XX Million/Billion
Historical Data
2019-2021
Base Year
2022
Forecast Period
2023-2031
Report Coverage
Revenue Forecast, Competitive Landscape, Growth Factors, Environment & Regulatory Landscape and Trends
Segments Covered

Segmentation By Type

Regular Butyl Rubber
Halobutyl Rubber

Segmentation By Application

Hoses
Tire & Tire Products
Vibration Dampening
Adhesives & Sealants

Geographies Covered

North America
Europe
APAC
Middle East and Africa
LATAM

Companies Profiles

Jiangsu Best
Datwyler
Hubei Huaqiang
Hebei First Rubber
Jintai
Jiangsu Hualan
Shandong Pharmaceutical Glass
Samsung Medical Rubber
Zhengzhou Aoxiang
Ningbo Xingya
The Plasticoid Company
Assem-Pak and Aluseal
RubberMill
Jiangyin Hongmeng
Saint-Gobain
Qingdao Huaren Medical
Sumitomo Rubber
West Pharma
Nipro
Segmental Analysis
Segmentation By Type
Tubeless tires commonly utilize inner liners made from regular butyl rubber because of its excellent air impermeability. This quality is crucial in ensuring that the tire maintains proper inflation levels over an extended period. Regular Butyl rubber is commonly utilized for various sealing applications, including the production of gaskets, O-rings, and other sealing components.
Halogenated butyl rubber, specifically chlorobutyl and bromobutyl variants. The halogenated derivatives of butyl rubber offer improved vulcanization flexibility and enhanced compatibility with other general-purpose elastomers that have higher levels of unsaturation, like natural rubber and styrene-butadiene rubber.
Segmentation By Application
The butyl rubber hose provides a wide range of applications and ensures easy transfer during the manufacturing process. They have features of crush resistance, are lightweight, and comply with relevant codes. The beverage tubes are well-suited for use in wineries, dairies, or as brewery hoses.
Butyl rubber is the preferred material for inner tubes in all sizes except for the largest ones, thanks to its exceptional air retention capabilities. Additionally, it plays a crucial role in the inner liners of tubeless tires. All-butyl tires have not been successful due to their poor tread durability.
Butyl rubber is commonly used in the automotive industry to effectively reduce vibrations and minimize noise, ultimately enhancing the overall ride comfort.
Butyl rubber is commonly used in adhesive applications where easy removal is desired, such as in the production of tapes and labels, because it has limited adhesion to other materials.
Regional Analysis
North America (USA and Canada)
Many drugs require administration through injections, which means that a packaging solution that is secure and free from contamination is necessary. Butyl rubber stoppers are highly effective in creating a secure seal for vials and syringes, significantly minimizing the potential for contamination during the process of drug administration.
Certain medications can be affected by environmental factors such as light, oxygen, and moisture. Butyl rubber stoppers play a crucial role in preserving the stability of drugs by providing a protective barrier against external elements. Hence, all these factors are propelling the market share of the butyl rubber stopper market in this region.
Europe (Germany, the U.K., France, Russia, Italy, and the Rest of Europe)
After covid-19 pandemic, the health sector has become more aware. So, improving every facility and medication is a top priority for the health sector. Butyl rubber is known for its low air permeability and exceptional resistance to oxidation, acid and alkali, heat, and chemical damage.
By replacing the butyl rubber bottle stopper with an open aluminum cap, the pharmaceutical factory can not only simplify the packaging process and eliminate the need for sealing wax but also reduce costs. Additionally, this switch will make it more convenient for injection purposes. Hence, the growing improvements in the healthcare sector and pharmaceuticals are the reason for driving Butyl Rubber Stopper Market in the Europe region.
Asia-Pacific (China, Japan, South Korea, India, Southeast Asia, Rest of Asia-Pacific)
Butyl rubber stoppers are primarily used in automobiles as sealing components in tires. These stoppers are positioned between the tire and rim to create airtight seals, effectively preventing air leakage and helping to maintain the tire's optimal pressure. This leads to improved fuel efficiency, better handling, and enhanced overall safety on the road. Hence, the automobile industry constantly demands butyl rubber stoppers, leading to increased market growth in this region.
South America, Middle East, and Africa
Butyl rubber stoppers are very useful in adhesives and sealants as efficient closures for containers, preserving material integrity. Their impermeability to gases and moisture, along with chemical resistance, ensures adhesive and sealant longevity. These stoppers provide a reliable barrier, preventing drying, contamination, and degradation of adhesive and sealant formulations. Hence, various industry that requires sealants and adhesives are demanding butyl rubber stopper contributing to the increased growth of Butyl Rubber Stopper Market share in these regions.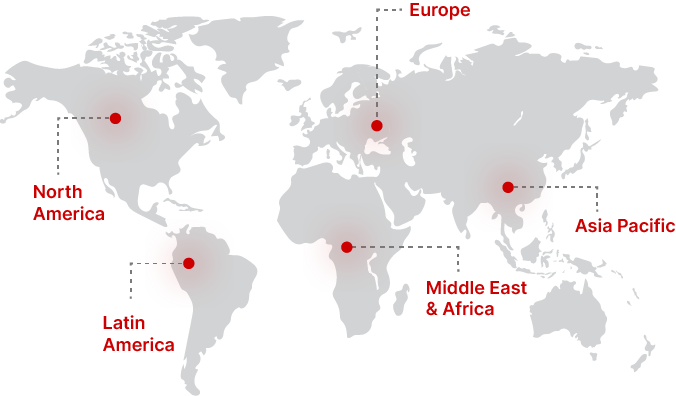 Regional Growth Insights
Download Free Sample
Key Players
Jiangsu Best
Datwyler
Hubei Huaqiang
Hebei First Rubber
Jintai
Jiangsu Hualan
Shandong Pharmaceutical Glass
Samsung Medical Rubber
Zhengzhou Aoxiang
Ningbo Xingya
Assem-Pak and Aluseal
RubberMill
Jiangyin Hongmeng
Saint-Gobain
Qingdao Huaren Medical
Sumitomo Rubber
West Pharma
Nipro
Recent Developments
29 June 2023: Datwyler announced enhancing its production capabilities by installing new molding machines at its facilities in China and Mexico as customers' demand for innovative and sustainable O-Ring solutions continues to grow. The new machines are capable of producing thousands of O-Rings every hour. They utilize the latest injection molding technology to ensure the production of high-quality elastomer components. These components are used in various applications, including battery thermal management, power electronics, transmission, sensors, electric braking, and driveline systems.
Butyl Rubber Stopper Market Segmentations
Segmentation By Type
Regular Butyl Rubber
Halobutyl Rubber
Segmentation By Application
Hoses
Tire & Tire Products
Vibration Dampening
Adhesives & Sealants
Frequently Asked Questions