Market Overview
The Global Boat Batteries Market Size is projected to grow at CAGR of approximately 6.1% during the forecast period.
Due to the rising need for boat batteries across a variety of applications, the market for boat batteries is expanding quickly. Because batteries provide the power required for electrical equipment such as lighting, navigation, engine starting, and other electrical devices, they are a must for all maritime vessels. Throughout the development process, durability and resistance to the severe sea environment were given the highest concern.
Starting or cranking batteries, deep-cycle boat batteries, and dual-purpose boat batteries are the three most typical kinds of boat batteries. While deep-cycle batteries are designed for long-term, continuous power delivery, cranking or starting batteries are intended to provide a strong rush of power to start the boat's motor. Deep cycle and beginning capacities are available for dual-purpose batteries.
Market Dynamics
Market Drivers
Due to strict environmental laws and a growing emphasis on sustainability in the marine industry, demand for cleaner and more ecologically friendly energy sources is developing. This has led to the development of new battery technologies that are both more energy-efficient and less harmful to the environment. As there is a growing focus on reducing carbon emissions and converting to electric and hybrid boats, battery companies will have opportunities in the market.
Market Restraints
A few restrictions, though, can have an impact on the industry. The high cost of cutting-edge boat battery technology and the lack of a means for recharging electric boats may limit market growth. Batteries' size and weight may also be an issue for boats due to the restricted space.
Market Opportunities
The market potential for boat batteries has considerably expanded with the development of cutting-edge battery chemistries with improved energy densities, longer life spans, and faster charging capabilities. To enhance battery technology and satisfy the particular requirements of marine applications, manufacturers are investing in R&D.
Market Scope
Report Metric
Details
Market Size by 2031
USD XX Million/Billion
Market Size in 2023
USD XX Million/Billion
Market Size in 2022
USD XX Million/Billion
Historical Data
2019-2021
Base Year
2022
Forecast Period
2023-2031
Report Coverage
Revenue Forecast, Competitive Landscape, Growth Factors, Environment & Regulatory Landscape and Trends
Segments Covered

Segmentation By Type

Cranking or Starting Boat Batteries
Deep-Cycle Boat Batteries
Dual Purpose Boat Batteries

Segmentation By Application

Large Boat
Small and Medium Boat

Geographies Covered

North America
Europe
APAC
Middle East and Africa
LATAM

Companies Profiles

Century Yuasa Batteries
Lifeline Batteries
Interstate Batteries
Trojan Battery Company
EXIDE INDUSTRIES
Chrome Battery
MIGHTY MAX BATTERY
Universal Power Group
EnerSys
Segmental Analysis
Segmentation By Type
Cranking or Starting Boat Batteries
Boat starting batteries, sometimes referred to as cranking batteries, are built to provide a powerful surge when the boat's engine has to be started. They provide a brief yet intense burst of energy that enables the engine to fire up rapidly and reliably.
Deep-Cycle Boat Batteries
The purpose of deep-cycle batteries is to provide a consistent and dependable power supply over a sizable period of time. They often provide electricity to the boat's electrical systems, which power things like the lights, trolling motors, and other things. Even after several charging and discharging cycles, deep-cycle batteries maintain their capacity.
Dual Purpose Boat Batteries
Deep-cycle and cranking batteries are combined to create dual-purpose boat batteries. They act as the steady power source for the onboard electronics as well as the strong starter for the engine. These batteries are suitable for a range of watercraft applications because they provide a combination of starting power and deep-cycle characteristics.
Segmentation By Application
Yachts, cargo ships, and other big boats are examples of huge boats. More batteries or battery banks may need to be installed when bigger boats need more power. These boats often use deep-cycle, dual-purpose, and cranking batteries to power both their propulsion and onboard electrical equipment.
The three categories for small and medium boats include PWCs, fishing boats, and recreational boats. These boats may make use of a single battery or a smaller battery bank since they need a lot less power. The battery you choose will depend on the boat's particular requirements, such as starting power or long-term power for equipment.
Regional Analysis
The Global Boat Batteries Market is segmented by region as North America, Europe, Asia Pacific, Latin America, and Middle East and Africa.
North America
North America is a significant market for boat batteries due to its significant recreational boating industry and vast boating population. The US and Canada are the two largest markets in this region. The demand for boat batteries in North America is influenced by favorable boating conditions, a rise in interest in outdoor recreational activities, the popularity of boating contests, and water sports.
Europe
Europe's top suppliers of boat batteries include Germany, the UK, Italy, and France. Boat batteries are in great demand across the continent. Boating has a long history in Europe, where there are several marinas, lakes, and rivers. The success of this business is influenced by a variety of factors, such as the accessibility of boat suppliers and manufacturers, the popularity of recreational boats, the growing expenses of maritime tourism, and others.
Asia Pacific
The boat battery market is expanding more quickly in the Asia Pacific area. Market growth is encouraged by Australia, China, Japan, South Korea, and other significant countries. The region's expanding middle class, increasing disposable income, and expanding interest in recreational boating activities are driving the need for boat batteries. The development of marinas, boating infrastructure, and coastal tourism all have an impact on the sector's growth.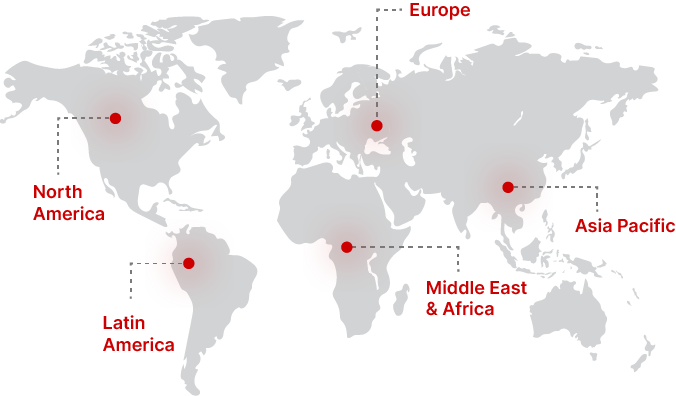 Regional Growth Insights
Download Free Sample
Key Players
Century Yuasa Batteries
Lifeline Batteries
Interstate Batteries
Trojan Battery Company
EXIDE INDUSTRIES
Chrome Battery
MIGHTY MAX BATTERY
Universal Power Group
Recent Developments
Standard lead-acid batteries now provide a better energy density, a longer lifespan, and less weight thanks to the recent introduction of lithium-ion batteries into the boat battery market. Lithium-ion batteries' market share is growing quickly due to their improved functionality and longer cycle life.
Boat Batteries Market Segmentations
Segmentation By Type
Cranking or Starting Boat Batteries
Deep-Cycle Boat Batteries
Dual Purpose Boat Batteries
Segmentation By Application
Large Boat
Small and Medium Boat
Frequently Asked Questions