Market Overview
The Global Glasses for Solar Energy Conversion Systems Market Size is projected to grow at CAGR of approximately 29.7% during the forecast period.
Glasses are necessary in solar energy conversion systems because they help control the amount and type of light that enters and leaves the system. The glass used in a solar energy conversion system will be chosen based on several factors, including the specific purpose, the sort of solar cells used, and the environmental conditions under which the system will operate.
Here are some types of glasses commonly used in solar energy conversion systems:
Anti-reflective glass: This form of glass reduces the amount of reflection that occurs when sunlight strikes the glass's surface, allowing more light to travel through. This is advantageous in solar cells because it improves their efficiency.
Low-iron glass: This type of glass contains less iron than regular glass, making it more translucent. Light can pass through more easily, which is advantageous in solar energy transfer devices where light absorption is essential.
Tempered glass has been heat-treated in order to increase its hardness and durability. It is commonly used to protect photovoltaic cells from external damage.
Market Dynamics
Market Drivers
One of the primary factors driving the monocrystalline solar cell (Mono-Si) market is increasing buyer awareness of the unfavorable environmental impacts of nonrenewable energy sources. Additionally, greater dependence on unconventional energy sources benefits the market.
Economic development and energy security are accelerating industry growth. In addition, the increased need for decreasing poverty and increasing quality of life through modern energy services has aided in market growth.
The increasing number of solar system installations has an additional effect on the business. The industry is expanding as demand for monocrystalline solar cells (Mono-Si) increases as the need to reduce the cost of solar cell modules grows.
Market Restraints
Factors that overshadow market development are critical because they can be used to formulate various strategies for seizing the lucrative chances that exist in the ever-growing market.
Low performance efficiency, on the other hand, is anticipated to stymie market development. Furthermore, fluctuations in raw material prices are expected to pose a challenge to the monocrystalline solar cell (Mono-Si) industry during the forecast era.
Market Scope
Report Metric
Details
Market Size by 2031
USD XX Million/Billion
Market Size in 2023
USD XX Million/Billion
Market Size in 2022
USD XX Million/Billion
Historical Data
2019-2021
Base Year
2022
Forecast Period
2023-2031
Report Coverage
Revenue Forecast, Competitive Landscape, Growth Factors, Environment & Regulatory Landscape and Trends
Segments Covered

Segmentation By Type

Monocrystalline
Polycrystalline
Thin Film

Segmentation By Application

BIPV
Transportation & Mobility
IoT

Geographies Covered

North America
Europe
APAC
Middle East and Africa
LATAM

Companies Profiles

Flat
Xinyi Solar
CSG Holding
Irico Group
NSG
Onyx Solar
Saint-Gobain
AGC
Guardian
Topray Solar
Sisecam
Taiwan Glass Group (TG)
Interfloat
Jiangsu Xiuqiang Glasswork Co
Henan Yuhua
Segmental Analysis
Segmentation By Type
Monocrystalline solar cells (Mono-Si) are becoming increasingly popular around the globe as customers become more conscious of the negative environmental effects of fossil fuels. This solar cell is a semiconductor substance that is extensively used in photovoltaic (PV) technology. These solar screens are typically constructed from a single particle of pure silicon. They are made from a tubular silicon ingot formed from a single crystal of high pure silicon. To optimize the usefulness of the cells, the cylindrical ingot is sliced into wafers. These cells increase efficacy by 18% to 24%.
The market for polycrystalline solar cells (Multi Si) is being pushed by the high demand for renewable energy and an increase in power consumption. Strict government restrictions on carbon emissions, combined with the scarcity of natural fuels, creates an urgent need for cost-effective and efficient forms of energy, such as solar energy. In comparison to other alternative technologies, such as non silicon solar cells and amorphous silicon, polycrystalline solar cells (Multi Si) are extremely effective. Furthermore, the adoption of advanced technology and increased R&D efforts are anticipated to drive demand for nanocrystal solar cells, resulting in the rise of the polycrystalline solar cell (Multi Si) market during the forecast period.
During the projection period, the thin film material market is anticipated to grow at a CAGR of more than 4%. The market's broad applications in solar photovoltaic cells for solar power generation are the primary factors pushing its development. Another reason propelling the development of the Thin Film Material Market is its use in electronic components such as printed circuit boards, sensors, capacitors, and so on. On the other hand, the existence of similar substitutes such as crystalline silicon, etc. is impeding market development.
Thin film materials are widely used in solar cells due to their superior qualities such as lightweight, flexibility, thinner cell variation, and so on when compared to conventional crystalline silicon technology.
Segmentation By Application
The global BIPV business is divided into Asia-Pacific, North America, Latin America, Europe, the Middle East, and Africa.Asia-Pacific is anticipated to be the fastest-growing region globally during the forecast period. A larger focus on creating renewable energy is assisting the region's growth. Furthermore, rapid economic growth and a growing population have generated possibilities for renewable energy, resulting in a surge in expenditures in clean energy production. China, Japan, and South Korea have all established net-zero emission targets for 2050. Such steps expand the industry's reach in the building integrated photovoltaics sector.
Transportation & Mobility
Pooled ride-sharing, shared electric scooters, peer-to-peer vehicle sharing, and other new services and modes have developed. This rise has been ascribed to their automated processes, customized on-demand transport, possible integration, and environmentally friendly character. The increased penetration of connected vehicles and smartphones is anticipated to fuel the development of the shared mobility industry.
The Internet of Things (IoT) technology comprises of web-connected smart devices that gather, evaluate, and process data from their environments using integrated systems that include sensors, computers, and networking hardware. Organizations in a variety of industries are progressively moving to IoT technology to improve corporate performance and better understand customers in order to provide better customer service, make better decisions, and increase the worth of their enterprises.
Regional Analysis
The Global Glasses for Solar Energy Conversion Systems Market is segmented by region as North America, Europe, Asia Pacific, Latin America, and Middle East and Africa.
North America: Due to the growing usage of solar energy and the existence of key producers, the North American market for glasses used in solar energy conversion devices is anticipated to increase. The United States has the biggest solar glass industry in North America, with many manufacturers based in California.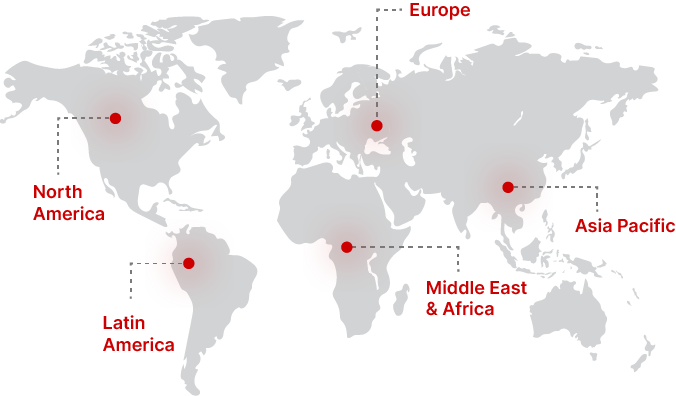 Regional Growth Insights
Download Free Sample
Key Players
Flat
Xinyi Solar
Irico Group
NSG
Onyx Solar
Saint-Gobain
AGC
Guardian
Topray Solar
Sisecam
Taiwan Glass Group (TG)
Interfloat
Jiangsu Xiuqiang Glasswork Co
Henan Yuhua
Glasses for Solar Energy Conversion Systems Market Segmentations
Segmentation By Type
Monocrystalline
Polycrystalline
Thin Film
Segmentation By Application
BIPV
Transportation & Mobility
IoT
Frequently Asked Questions