Market Overview
The Global Canned Tilapia Market Size is projected to grow at CAGR of approximately 3.1% during the forecast period.
The worldwide expansion of the tilapia industry has been sparked by the rapid expansion of aquaculture. Since tilapia is a great fish for farming, it has now surpassed carps as the most frequently cultured species. Because it is hard, omnivorous, and resistant to disease, they are affordable and simple to grow even for small farmers. Tilapia is also in high demand because of its high levels of vitamin B, iron, vitamin D, selenium, and omega-3 fatty acids, as well as the rising awareness of the importance of maintaining a healthy lifestyle and the demand for protein-rich diets. 100 gm tilapia contains 26 gm protein. Additionally, the tilapia market is expanding due to advances in genetic technology, selective breeding, and government initiatives to support aquaculture businesses.
Supermarkets are likely to be the primary market for canned tilapia because of their extensive distribution network and dominance in the food retail sector. Hypermarkets are expected to have the largest market share over the forecast period. This is because of their large customer base and extensive geographic reach.
Market Dynamics
Market Growth Factor
Tilapia's convenience of ready-to-cook food saves working consumers time and energy because of their busy work schedules and lack of time. Canned and frozen tilapia are becoming increasingly popular.
The demand for canned tilapia continues to rise in both residential and commercial settings, resulting in a flourishing global market. Because the variety can be farmed with low input costs, tilapia has a significant local and international market. Because of this, tilapia are now widely cultivated in tropical and subtropical regions of the world. Tilapia is expected to grow strongly, according to Fairfield Market Research, as it continues to be the most cost-effective and nutritious fresh and frozen protein source. Niacin, phosphorus, potassium, B12, and selenium are all abundant in this tilapia. The demand for canned tilapia has been rising as mindful eating becomes more and more important to holistic living.
The market is growing because of more aquaculture and better resistance to disease. The public is becoming more aware of aquaponics and aquaculture, and the government is introducing a number of initiatives to promote market expansion and encourage aquaculture. Additionally, small-scale farmers can easily obtain tilapia because of its superior resistance to disease and mild flavour. Additionally, the low cost of tilapia makes it more accessible to consumers than more expensive fish like salmon and others as people become more aware of the importance of a diet high in protein.
Market Restraints Factor
Despite the ever-increasing demand for freshwater fish like Tilapia, there are a few constraining factors that require the attention of tilapia suppliers. The negative-strand RNA virus known as Tilapia Tilapine virus or Tilapia Lake virus frequently infects wild and aquaculture-reared Tilapia. There isn't a vaccine for this virus that works and is affordable, but there are a few preventative measures and treatments. To protect Tilapia from this kind of virus, for instance, an emergency regional consultation has been held in the Asia-Pacific region for the purpose of prevention and management of the virus. The World Fish Center Organization has also taken action to educate suppliers of tilapia about this virus.
Market Scope
Report Metric
Details
Market Size by 2031
USD XX Million/Billion
Market Size in 2023
USD XX Million/Billion
Market Size in 2022
USD XX Million/Billion
Historical Data
2019-2021
Base Year
2022
Forecast Period
2023-2031
Report Coverage
Revenue Forecast, Competitive Landscape, Growth Factors, Environment & Regulatory Landscape and Trends
Segments Covered

Segment by Type

Fresh
Frozen

Segment by Application

Supermarkets and Hypermarkets
Convenience Stores
Online Retailers

Geographies Covered

North America
Europe
APAC
Middle East and Africa
LATAM

Companies Profiles

Starkist
Bumble Bee Foods
Chicken of the Sea International
Crown Prince
Natural Sea
Roland Foods Corporation
Wild Planet
Tri Marine International
High Liner Foods
Mazzetta Company
CamilAilmentos
GuangDong GanZhu Canned Foods
Gomes da Costa
Segmental Analysis
Segment by Type
Products created from fresh tilapia fish that are canned are included in this segment. To protect the quality and freshness of these products, they are prepared and preserved in cans.
Products created from frozen tilapia fish that are canned are included in this segment. In order to preserve the fish's flavor and texture, it is often cleaned, processed, and stored in cans while it is still frozen.
Segment by Application
Supermarkets and Hypermarkets
This section covers the sale of canned tilapia goods at massive retail establishments such supermarkets and hypermarkets. To meet consumer demand, these businesses provide a wide range of canned tilapia alternatives.
The availability of canned tilapia goods at convenience stores is the subject of this segment. These shops provide clients quick and simple shopping options and are often smaller in size.
The sale and distribution of canned tilapia goods online is included in this sector. Customers can easily order canned tilapia items from online merchants and have them delivered right to their door.
Regional Analysis
The Global Canned Tilapia Market is segmented by region as North America, Europe, Asia Pacific, Latin America, and Middle East and Africa.
North America
The market for canned tilapia in North America is enormous and is fueled by consumer demand for quick-to-prepare fish. Due to its reputation as a tasty and cost-effective protein source, tilapia in cans has a particularly robust market in the United States.
Europe
Another significant region for the market is Europe. Demand for canned fish, especially tilapia, is rising in nations including Spain, Germany, France, and the United Kingdom. The convenience element and rising customer preference for wholesome and sustainable food options both support market expansion in this area.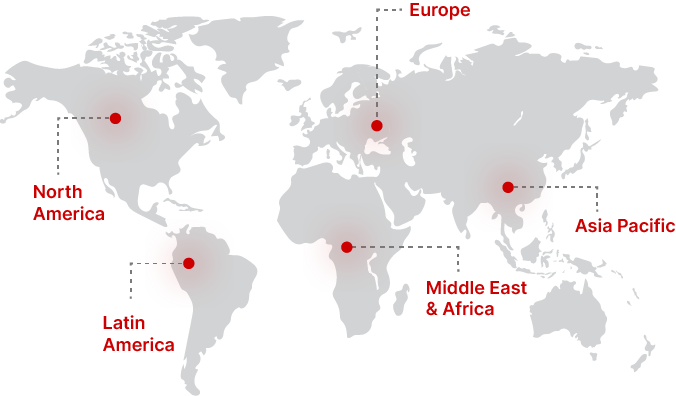 Regional Growth Insights
Download Free Sample
Key Players
Starkist
Chicken of the Sea International
Crown Prince
Natural Sea
Roland Foods Corporation
Wild Planet
Tri Marine International
High Liner Foods
Mazzetta Company
CamilAilmentos
GuangDong GanZhu Canned Foods
Gomes da Costa
Canned Tilapia Market Segmentations
Segment by Type
Segment by Application
Supermarkets and Hypermarkets
Convenience Stores
Online Retailers
Frequently Asked Questions