Market Overview
According to Reed Intelligence the Global Frozen Fish and Seafood Market Size will approximately grow at a CAGR of 7.8% during the forecast period.
Frozen fish is the fish that is frozen soon after it is caught to preserve it and for its freshness. The regions where the fresh fish is not easily available does show high demand for frozen fish. There are many different types of frozen fish, including salmon, tuna, cod, tilapia etc.
Frozen Fish has many advantages such as it helps in weight loss, reduces risk of cancer and is good for the brain cells. Overall, it is a good source of protein. Frozen fish also include shellfish. Shellfish include various species of molluscs (e.g., bivalve molluscs such as clams, oysters and mussels, and cephalopods such as octopus and squid), crustaceans (e.g., shrimp, crabs, and lobster), and echinoderms (e.g., sea cucumbers and sea urchins).
Seafood is an important source of (animal) protein in many diets around the world, especially in coastal area. Seafood is the only source of meat to the semi vegetarians. Most of the seafood harvest is consumed by humans, but it is mainly used as fish food to farm other fish or rear farm animals. Some seafoods (i.e., kelp) are used as food for other plants (a fertilizer).
Market Dynamics
Global Frozen Fish and Seafood Market Drivers
Availability of Frozen Fish and Seafood
Seafood is easily available now a days in the retail shops, Supermarkets and online retailers. As it is easily available through various sources it does not take any efforts to buy fish. It is mostly available in the coastal region and is available mostly in fresh form rather than frozen as there is no requirement of storing it for use. The regions where it is not available easily drives the market of frozen fish. Online retailers are also one of the major sources of the fish and sea food as it is not always possible to visit the shop or fish market. The fishes which are sold in the retail shops or supermarkets are frozen to preserve it.
Increasing Health Awareness
Fish or seafood is a very good source of proteins and omega-3 fatty acids. It is the only source for the semi vegetarians to consume meat. Doctors suggest seafood to the pregnant women as it is good for the baby. It does not have fats which other forms of meat have hence it helps in weight loss. As proteins are highly important for body, the demand for fish and seafood is increasing not only in the coastal region but the regions where the fish is not available due to the form of frozen fish which is available in the market. Two Omega3 Fatty acids are eicosapentaenoic acid and docosahexaenoic acid. They provide the starting point for making hormones that regulate blood clotting, contraction and relaxation of artery walls, and inflammation. Taking into consideration these health concerns the market would show significant growth in various regions.
Global Frozen Fish and Seafood Market Restraints
Frozen fish has a short shelf life than the fresh fish. Frozen fish is generally used by the people because fresh fish is not available. But it has a particular shelf life which cannot be stored for a longer period of time. Sometimes the retailers sell the fish which is frozen for a long time. In this case the fish may be start smelling bad and the quality is not good to be consumed. The consumer needs to ask for the period of time till which it can be used and not purchase the fish while is stored in ice for longer period of time. This may act as a restraint to the market of frozen fish drastically due to low quality and health concerns of the customers.
Market Scope
Report Metric
Details
Market Size by 2031
USD XX Million/Billion
Market Size in 2023
USD XX Million/Billion
Market Size in 2022
USD XX Million/Billion
Historical Data
2019-2021
Base Year
2022
Forecast Period
2023-2031
Report Coverage
Revenue Forecast, Competitive Landscape, Growth Factors, Environment & Regulatory Landscape and Trends
Segments Covered

Segmentation by Type

Frozen Fish
Frozen Crustacean
Frozen Shellfish
Others

Segmentation by Application

Household/Retail
Food Service
Food Processing

Geographies Covered

North America
Europe
APAC
Middle East and Africa
LATAM

Companies Profiles

Aqua Chile
Aestival Seafood
Beaver Street Fisheries
Beijing Princess Seafood
Clearwater Seafood
Collins Seafoods
Dongwon Enterprise
Fishery Products International
Hanson Enterprise
High Liner Foods
Igloo Group
Segmental Analysis
Segmentation By Type
Frozen fish is fish which is stored at the temperature of -18 degrees. This increases the shelf life of the fish by resisting microorganisms' temperature preserves the quality of the fish.
There are many different types of frozen fish available, including whole fish, fillets, steaks, and ground fish. The cost of frozen fish is relatively lower than that of the fresh fish. Thawing fish quickly at room temperature can cause the fish to lose moisture and become tough. The fish needs to be cooked immediately after thawing it to prevent loss. It is consumed as baked, grilled or fried fish. It is convenient option for busy people as it can be thawed as used and is also less expensive than the fresh fish. It is generally having an air tight package for preserving the quality.
Frozen crustaceans are consumed by frying, cooking and are also used in salads, soups, and stir-fries. Frozen crustaceans can be used to make a variety of appetizers, such as shrimp cocktail, crab cakes, and lobster rolls. The market of the Frozen Crustaceans is driven by restaurants mainly as it has applications in variety of dressings and sauces, like shrimp cocktail sauce, crab dip, and lobster bisque. These sauces are served with the fried or cooked Frozen Crustaceans. As the frozen crustacean is used in this recipe it is highly demanded by the restaurants.
Frozen shellfish consist of important nutrients such as proteins, vitamins (B12, B6), minerals (zinc, selenium), and omega-3 fatty acids. So, it is used as a healthy diet food and recommended by many dieticians to the clients. The freezing process helps preserve the quality, flavour, and texture of the shellfish, allowing it to be stored for an extended period without degradation. This is useful for both consumer and supplier as it reduces wastage of food and can be transported to longer distances. The Frozen shellfish is mainly available where the consumers cannot buy it due to unavailability. The retailers can store the stalk for months which leads to easy availability and no shortage which benefits the supplier as well.
There are many different types of sea food which are consumed by the people. Frozen octopus is often used in Mediterranean and Asian cuisines. It can be used in dishes like octopi's salad, ceviche, or Takoyaki (Japanese octopi's balls). Surimi is a seafood product made by pulverizing white fish meat, mostly pollock or hake, and then shaping it into various forms. It is commonly used to make imitation crab sticks, imitation lobster, and other seafood-flavoured products. It is also used in Surimi is commonly used to make imitation crab sticks, imitation lobster, and other seafood-flavoured products. Frozen fish fillets, such as cod, salmon, tilapia, and haddock also available. They are convenient to store and use in a variety of recipes, including grilling, baking, frying, and steaming. Fish fillets are a good source of lean protein and omega-3 fatty acids.
Segmentation By Application
Frozen fish are easy to be made at home. They don't require much efforts to cook. They can thaw and used. Frozen fish fillets, for example, can be baked, grilled, or pan-fried for quick and delicious meals. They can be used in dishes like fish tacos, seafood stir-fries, seafood pasta, chowders, curries, and more. Different cousins and flavours can be experimented in the kitchen. It also helps the retailers to manage their inventory efficiently. Frozen fish and seafood can be sourced from various locations and frozen to maintain freshness. This enables retailers to manage cost-effective supply chains by reducing the reliability on the short-term products. Retailers can assure customers of the safety and quality of frozen seafood products.
Frozen fish and seafood are essential components of menus on cruise ships and in airline catering. They are used to prepare seafood offerings for onboard restaurants, buffets, and in-flight meals. The frozen fish products ensure freshness and quality during long transportation or flights. Frozen fish and seafood are also utilized by food manufacturers and processors. They are used as ingredients in ready-to-eat meals, frozen seafood products, seafood sauces, and seafood-based spreads. Quick-service and fast-food chains often utilize frozen fish and seafood products for their convenience as it is easily prepared. For e.g., fish sandwiches, fish burgers, fish nuggets, shrimp burgers, and seafood wraps. These frozen options allow for efficient production and quick service by maintaining consistent taste and quality.
Frozen fish fillets, such as cod or haddock, are often used to create breaded and battered products like fish sticks, fish nuggets, and fish burgers. The fish fillets are coated with breadcrumbs or batter, frozen, and then sold as convenient, ready-to-cook items. Surimi-based products: Surimi is a processed seafood product made from fish meat, is used as a base for various processed seafood items. It is commonly used to make imitation crab sticks, imitation shrimp, and other surimi-based products. These products are widely used in sushi, salads, seafood salads, and other seafood preparations. Frozen fish and seafood, including fish fillets, shrimp, clams, or mussels, are commonly used in the production of soups, chowders, and stews.
Regional Analysis
The Global Frozen Fish and Seafood Market is segmented by region as North America, Europe, Asia Pacific, Latin America, and Middle East and Africa.
North America
In US the primary factors influencing the market for frozen fish in are the rising demand for convenience meals like ready-to-eat and ready-to-cook foods and the rising consumer awareness of health issues. The US dietary guidelines recommend eating at least 8 ounces of seafood per week, of which consumption of frozen/canned shrimp products was one of the major sources of dietary seafood protein. The major players in this market are High Liner Foods Inc., Mowe ASA, Sysco Corporation, Thai Union Group PCL and Trident Seafood Corporation (sorted alphabetically). The United States dominates the North American region, with almost 3/4th of the frozen and canned seafood consumed compared to other countries like Canada and Mexico. As US is largest market due to increasing demand in the region the frozen fish and sea food market can show significant growth.
Europe
The majority of seafood consumed in the region is fish, with tuna, cod, salmon, and Alaska pollock which are the most popular fish species. Tuna is the most consumed seafood species in Europe, which is further increasing with the rise of Asian cuisine restaurants in the region. Fish is primarily consumed in the frozen/canned form in Europe, making up more than 66% of total consumption in 2021. Shrimps are projected to register the highest CAGR, of 1.54%. The European canned seafood processing sector is mostly concentrated in Southern Europe, where Spain, Italy, France, and Portugal are the key players. Europe still imports canned fish from non-European nations to meet the domestic demand due to its high consumption.
Asia Pacific
Fish sauce is particularly popular in China, Southern Asia, and South East Asian countries, with Vietnamese consumers valuing traditionally made fish sauces for their perceived health benefits due to higher nitrogen content. The market for fish sauce is driven by the availability of different varieties, including gluten-free fish sauce, which is popular in Thai and Vietnamese cuisine. Chang's offers a 150ml size of gluten-free fish sauce in Australia. Tuna is highly demanded by the Asian people due to its appealing taste and ability to blend well with multiple Flavors. Australia has high demand for canned and frozen seafood and preferred by more than half of the population. The progress in the lifestyles of the consumers and increased preference of healthy food is driving the demand of frozen fish and seafood market in the region.
South America
Brazil has largest share of the market for seafood products in South America as the growing middle-class population has made a change in the traditional buying pattern. Chile and Ecuador are main exports of seafood and have been supplying their canned products to Brazil, Argentina, and the other countries of the region. Tilapia is among the most exported seafood in the region, it is traded mostly in canned and frozen forms due to its high demand among all other seafood in the region. The market is consistently increasing due to these factors in the region.
Middle East and Africa
In MEA the frozen fish segment had a largest market share in the year 2022.The market is divided into supermarkets and hypermarkets, specialty stores, online retail, and others. The supermarkets and hypermarkets segment held the largest share in the market in 2022. Frozen fish, Frozen crustaceans, Frozen molluscs are some of the majorly sold products in the region.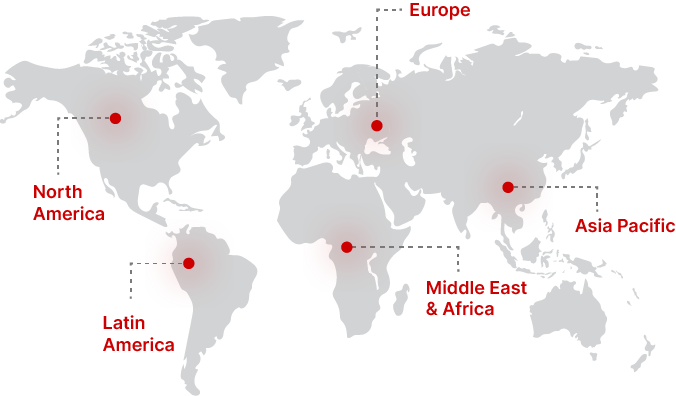 Regional Growth Insights
Download Free Sample
Key Players
Aestival Seafood
Beaver Street Fisheries
Beijing Princess Seafood
Clearwater Seafood
Collins Seafoods
Dongwon Enterprise
Fishery Products International
Hanson Enterprise
High Liner Foods
Igloo Group
Recent Developments
April 2022 - Star-Kist opened its new corporate headquarters in Reston, Virginia. The new office features a custom Charlie the Tuna mural by Joe Woos, an artist and a Charlie the Tuna historian.
May 2022 - Trident Seafood Corporation has planned to build a "next-generation processing plant" in Alaska's Aleutian Islands to replace facility in Akutaq. The plant has increased its capacity to produce surimi and recover larger volumes of secondary products including pollock, roe, fishmeal, fish oil.
Frozen Fish and Seafood Market Segmentations
Segmentation by Type
Frozen Fish
Frozen Crustacean
Frozen Shellfish
Others
Segmentation by Application
Household/Retail
Food Service
Food Processing
Frequently Asked Questions