Market Overview
The Global Car Battery Booster Market Size is projected to grow at CAGR of approximately 4.2% during the forecast period.
A car battery booster is a gadget that may be used to jump-start a dead automobile battery. It functions by delivering a high current to the battery, allowing it to recharge and start the engine. Portable jump starts and jump boxes are two types of automotive battery boosters available on the market. Car battery boosters are often small and portable, making them ideal for transporting in the boot or glove compartment. They function by attaching the booster to the dead battery through wires and then using the booster's power to jump-start the automobile.
The market for car battery boosters has developed in recent years as the number of cars on the road has increased, as has the demand for dependable and convenient methods for jump-starting dead batteries. Moreover, developments in battery technology have resulted in the creation of more powerful and efficient boosters, which has propelled the market's growth even further.
The automotive battery booster market is likely to expand in the coming years, driven by rising demand for convenient and dependable jump-starting options.
Market Dynamics
Car Battery Booster Market Driver
Increasing Demand for Automotive
The market is expanding due to rising demand from the automotive and transportation industries. Vehicle battery boosters are extremely useful equipment for drivers since they offer a quick and easy solution to restart a car with a dead battery. This is especially useful in an emergency, such as when a driver's automobile breaks down on the side of the road. Furthermore, many drivers choose to have a car battery booster in their vehicle as a safety precaution in case their battery dies unexpectedly. As a consequence of these reasons, the market for automotive battery boosters is likely to rise more in the approaching years.
The Increasing Demand for Advanced Charges
The growing electrification of cars and the increasing demand for advanced charges are two main reasons driving the growth of the market. As the number of electronic devices in automobiles has expanded, so has the demand for improved chargers. Vehicle owners are now seeking for chargers that can rapidly and effectively charge their devices. This need for speedy and efficient charging has resulted in the development of innovative chargers like as quick chargers and wireless chargers, both of which are becoming increasingly popular. These new chargers necessitate higher voltage and current levels, necessitating a bigger and more powerful automotive battery. This is where vehicle battery boosters come in, since they may help enhance a car battery's power.
Market Restraint
The high cost of batteries
The high cost of batteries, as well as the risk of battery-related accidents, is two key considerations that may limit the growth of the automotive battery booster industry. The cost of batteries used in automobiles, particularly electric vehicles, is relatively high when compared to regular vehicles. This high cost may make it impossible for certain people to acquire electric vehicles, as well as costly to replace batteries in the event of a breakdown. Vehicle battery boosters can assist increase the life of batteries and minimize the frequency with which they must be replaced. Yet, the cost of automotive battery boosters might be prohibitively expensive, discouraging some customers from acquiring them. Accidents are always a possibility with batteries, particularly lithium-ion batteries, which are extensively used in electric cars. If a lithium-ion battery is not correctly charged or is damaged, it can overheat and catch fire. If the battery is tampered with or a bad battery booster is used, this danger increases.
Car Battery Booster Market Opportunities
When it comes to utilizing automotive battery boosters, consumers place a high importance on safety. Modern technology improvements have made automobile battery boosters safer to use by including numerous safety measures like as short-circuit protection, reverse polarity protection, and overcharge protection. These safety measures limit the danger of accidents and damage to the battery or booster, making them more reliable and trustworthy for users.
Integration with Smart Technology
Integrating automotive battery boosters with smart technology represents a significant commercial breakthrough. Car battery boosters may now interact with smart phones and other devices thanks to smart technology, allowing users to check the state of their battery and receive notifications if there are any concerns. Furthermore, automobile battery boosters may now be operated via voice commands, making them even more convenient and user-friendly.
Market Scope
Report Metric
Details
Market Size by 2031
USD XX Million/Billion
Market Size in 2023
USD XX Million/Billion
Market Size in 2022
USD XX Million/Billion
Historical Data
2019-2021
Base Year
2022
Forecast Period
2023-2031
Report Coverage
Revenue Forecast, Competitive Landscape, Growth Factors, Environment & Regulatory Landscape and Trends
Segments Covered

Segment by Type

Lead-Acid Battery
Lithium-Ion Battery

Segment by Application

Passenger Vehicles
Commercial Vehicles

Geographies Covered

North America
Europe
APAC
Middle East and Africa
LATAM

Companies Profiles

Clas
GYS
Facom
Rodcraft
SPIN s.r.l.
Schumacher Electric Corporation
Stanley Tools
NOCO
Wagan
Associated Equipment
GreatNeck
NFA
Segmental Analysis
Segment by Type
Lead-acid batteries are commonly used in automotive battery boosters. These batteries are utilized in a variety of applications and are well-known for their dependability and low cost. They are easy to recycle, making them an environmentally responsible solution.
Lead-acid batteries are used in automotive battery boosters. These batteries are utilised in a variety of applications and are well-known for their dependability and low cost.
Segment by Application
Passenger vehicles are automobiles, SUVs, and other personal transportation vehicles. Smaller cars often have smaller batteries and consume less electricity than commercial trucks.
Commercial vehicles are bigger vehicles that are utilised for business purposes, such as trucks, buses, and heavy-duty equipment. These cars have bigger batteries and need more electricity to run.
Regional Analysis
The Global Car Battery Booster Market is segmented by region as North America, Europe, Asia Pacific, Latin America, and Middle East and Africa.
North- America
The North American market is predicted to increase steadily in the future years due to rising demand for electric and hybrid automobiles. The region is home to a sizable number of electric vehicle owners, and the market for car battery boosters is likely to expand as the number of electric vehicles on the road grows. The market for electric cars (EVs) has expanded significantly in recent years and is likely to expand more in the future decade. Electric vehicle sales in the United States grew from 0.2 percent of total vehicle sales in 2011 to 4.6 percent in 2021. The market for automobile battery boosters in North America is very competitive, with numerous main competitors present.
Europe
The European market is predicted to expand gradually, owing to the region's rising demand for electric and hybrid automobiles. The market is particularly robust in nations where electric cars are widely used, such as Germany, the United Kingdom, France, and Italy. The European market leads technical improvements in the automotive battery booster industry. The EU continues to be the world leader in R&D investment in the automotive industry, where the transition to electric cars and digitalization is accelerating in both established and start-up firms. The scoreboard also demonstrates a broad distribution across industries in the EU, particularly when contrasted to the United States, where R&D expenditure is heavily focused in information and communication technology (ICT). Businesses are spending in R&D to build goods with improved performance, greater safety features, and integration with smart technologies.
Asia-Pacific
The APAC market is predicted to increase significantly in the future years due to the region's increasing demand for electric and hybrid automobiles. The market is particularly robust in nations like as China, Japan, and South Korea, where electric car adoption is significant. The APAC market is heavily regulated, with several safety and environmental laws in place. In China, for example, the government has imposed stringent pollution limits, encouraging the use of electric and hybrid cars. To sell their products in the APAC region, manufacturers must follow certain restrictions. The APAC market leads technical breakthroughs in the vehicle battery booster industry.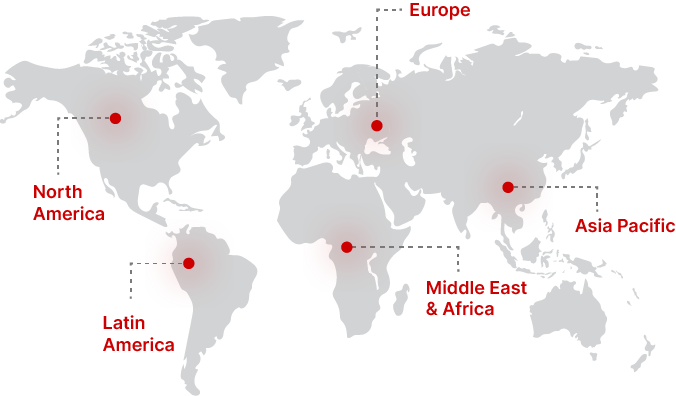 Regional Growth Insights
Download Free Sample
Key Players
Clas
GYS
Facom
SPIN s.r.l.
Schumacher Electric Corporation
Stanley Tools
NOCO
Wagan
Associated Equipment
GreatNeck
NFA
Car Battery Booster Market Segmentations
Segment by Type
Lead-Acid Battery
Lithium-Ion Battery
Segment by Application
Passenger Vehicles
Commercial Vehicles
Frequently Asked Questions