Market Overview
The Global CCS in Power Generation Market Size is projected to grow at CAGR of approximately 6.7% during the forecast period.
The industry's trends, dynamics, and opportunities are detailed in the market overview for carbon capture and storage (CCS) in the production of electricity. Carbon capture and storage (CCS), a method for reducing greenhouse gas emissions and battling climate change, involves burying and storing carbon dioxide emissions from power plants.
CCS is becoming more important in the process of producing electricity since there is a rising worldwide emphasis on lowering carbon emissions and switching to renewable energy sources. Power generating firms are using CCS technology as a result of stricter environmental restrictions and carbon pricing plans being implemented by governments and regulatory bodies throughout the globe. CCS has a substantial market potential in the power generating industry because of the need for decarbonization and the rising energy demand.
Market Dynamics
Market Drivers
Governments from all around the globe are passing regulations and offering rewards to encourage the use of CCS in the power generation industry. Power companies are encouraged to invest in CCS infrastructure by providing financial incentives, tax rebates, and carbon pricing strategies.
Market Restraints
The carbon capture and storage (CCS) system entails significant up-front expenditures as well as ongoing expenses for storage, transportation, and capture. Due to financial limitations, CCS cannot be widely used due to its high initial cost and uncertain long-term storage.
Market Opportunities
CCS may be used in sectors like cement, steel, and chemicals that produce large amounts of carbon emissions, in addition to the generation of power. The possibility of using CCS outside of power plants has been made possible by recent technology advancements.
Market Scope
Report Metric
Details
Market Size by 2031
USD XX Million/Billion
Market Size in 2023
USD XX Million/Billion
Market Size in 2022
USD XX Million/Billion
Historical Data
2019-2021
Base Year
2022
Forecast Period
2023-2031
Report Coverage
Revenue Forecast, Competitive Landscape, Growth Factors, Environment & Regulatory Landscape and Trends
Segments Covered

Segmentation By Type

Carbon Capture
Carbon Storage

Segmentation By Application

Pre-Combustion Capture
Post-Combustion Capture
Oxy-fuel combustion capture

Geographies Covered

North America
Europe
APAC
Middle East and Africa
LATAM

Companies Profiles

GE-Alstom Grid
The Linde
Babcock & Wilcox Enterprises
Mitsubishi Heavy Industries
Fluor Corporation
Shell
Net Power
Hitachi
Sulzer
Siemens
Amec Foster Wheeler
Air Products
Segmental Analysis
Segmentation By Type
In a process known as carbon capture and storage (CCS), carbon dioxide emissions from diverse sources, including industrial operations, are first captured and then stored in CCS facilities. CCS may help power facilities reduce their greenhouse gas (GHG) emissions. The use of CCS in the generation of coal-fired electricity reduces harmful air emissions without affecting the efficiency of the plant or operating expenses.
Carbon dioxide from industrial emissions is collected and transferred for safe disposal as part of a system called carbon capture and storage (CCS). Carbon may be confined in gas, liquid, or solid form. For more than 25 years, CCS has been effectively used in North America to reduce greenhouse gas emissions from coal-fired power plants by around 30%.
Segmentation By Application
Carbon dioxide (CO2) is caught using a process known as pre-combustion capture before being used as a fuel for combustion. It comprises converting fossil fuels, such coal or natural gas, into a mixture of hydrogen and CO2 via processes like gasification or reforming. The CO2 is then captured and separated from the hydrogen in order to be used or stored. Pre-combustion capture is often used in integrated gasification combined cycle (IGCC) power plants.
CO2 is removed from the flue gas after the fuel has burned. Adsorbents or chemical solvents that particularly interact with CO2 molecules are often required for this. The CO2 is then cleaned and compressed in order to make it ready for distribution and storage. Reducing emissions from traditional energy sources may be accomplished by using existing power plants that have undergone post-combustion capture device upgrades.
Oxy-fuel combustion capture
This method involves burning the fuel while using recovered flue gas and oxygen, which results in a stream of flue gas mostly composed of CO2 and water vapor. The CO2 may be captured by condensing the water vapor and separating it from the exhaust gas. An oxygen supply system must be installed because oxygen-fuel combustion capture changes combustion and results in a high concentration of CO2 in the exhaust stream.
Regional Analysis
The Global CCS in Power Generation Market is segmented by region as North America, Europe, Asia Pacific, Latin America, and Middle East and Africa.
North America
The US and Canada, the two biggest energy producers in the area, serve as a substantial market for CCS. The US has supported the development and use of CCS technology via a variety of programs and funding schemes. Both the need to reduce carbon emissions and the proximity of coal-fired power units foster market expansion. Numerous CCS projects are either in the planning or implementation stages or are currently under progress in Canada, particularly in the oil sands region.
Europe
The United Kingdom and Norway have taken the lead in implementing CCS. The CO2 emissions produced during the extraction of natural gas are captured and stored by the Norwegian Sleipner and Snhvit projects. There are several CCS efforts in the UK, the White Rose and Peterhead projects being only two of them. The European Union's goal of decarbonization and the strong legislative backing for CCS are two key market factors in this sector.
Asia-Pacific
This region is seeing a spike in interest in CCS technology, particularly in countries like China, Japan, and Australia. The country that is mostly in charge of the world's greenhouse gas emissions has embraced CCS and is supporting significant demonstration projects. Japan set up the Tomakomai and Nagaoka projects to capture and store CO2 emissions. Australia has a lot of potential for CCS and is thinking about developing systems on an industrial scale because of its substantial coal reserves.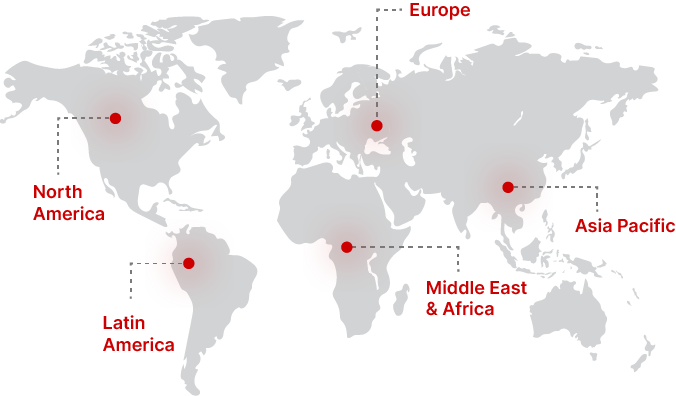 Regional Growth Insights
Download Free Sample
Key Players
GE-Alstom Grid
The Linde
Babcock & Wilcox Enterprises
Fluor Corporation
Shell
Net Power
Hitachi
Sulzer
Siemens
Amec Foster Wheeler
Air Products
Recent Developments
There have been three recent advancements in carbon capture technology (CCS) for power generation: post-combustion, pre-combustion, and oxyfuel combustion. Partnerships between governmental bodies, academic institutions, and for-profit businesses are also driving research and development projects to improve CCS efficiency and lower costs. Around the world, pilot projects and demonstration sites have been built to better understand and advance CCS technology.
CCS in Power Generation Market Segmentations
Segmentation By Type
Carbon Capture
Carbon Storage
Segmentation By Application
Pre-Combustion Capture
Post-Combustion Capture
Oxy-fuel combustion capture
Frequently Asked Questions