Market Overview
The Global Compact Fuel Cell Market Size is projected to grow at CAGR of approximately 21.5% during the forecast period.
The Compact Fuel Cell Market Report is a device that uses an electrochemical reaction to transform the energy in a fuel into power. Hydrogen, methanol, or other compounds can be used as fuel. They are extremely efficient, emitting only water and heat as by products and are thus ecologically friendly. They can also provide continuous power for longer periods of time than batteries and can be rapidly recharged, making them ideal for use in a variety of applications such as transportation, portable power, and remote power generation.
It is classified into three types proton exchange membrane (PEM) fuel cells, solid oxide fuel cells (SOFC), and straight methanol fuel cells. (DMFC). Because of their high efficiency and low operating temperature, PEM fuel cells are the most frequently used form of the compact fuel cell. They have a wide range of uses.
The main factors driving market development are rising demand for clean power generation with low or no emissions. Furthermore, different carbon emission rules and regulations around the world will drive demand for fuel cells in the near future.
Market Dynamics
Market Drivers
Globally Stringent Carbon Pollution Standards
The market is moving. Because of political leaders around the world banding together to decrease their countries carbon footprints and the signing of the Paris accord, green and renewable technologies have gained traction in the market. Fuel cells, as a zero-emission solution for power production, fall under the category of green and renewable technologies, and their use is increasing as carbon emission standards tighten.
The demand for clean energy solutions is growing as the world becomes more environmentally conscious. Because they generate electricity without emitting harmful pollutants, fuel cells are regarded as a clean energy source.
Growing Need for Clean Energy Sources to Boost Market Proliferation
compact Fuel cell systems are increasingly being implemented to generate Combined Heat and Power (CHP) for powering and heating small households as well as commercial spaces such as hotels, hospitals, educational facilities, and public structures. As a result, different state and federal governments have implemented favorable legislative frameworks and subsidy schemes to encourage the integration of devices in a variety of applications.
Market Restraints
Increase in Demand for Electric Vehicles
Electric vehicle demand, which includes battery electric vehicles and plug-in hybrid electric vehicles, is growing significantly due to a variety of benefits, including higher efficiency, no polluting waste products, cost-efficiency, and energy security, which may restrict the market growth.
Difficulties with Handling Bulk Hydrogen Stations Threaten Market Expansion
The expensive cost of producing and delivering hydrogen fuel to service stations, as well as the complicated management of bulk fueling stations, may stymie market expansion. Furthermore, the planning and construction of new stations necessitate large investments that are reliant on a variety of market dynamics, which will restrict the compact fuel cell market growth.
Market Opportunities
Rising global demand for compact fuel cell vehicles generates numerous opportunities for the market. FCVs (Fuel Cell Vehicles) are comparable to electric vehicles. (EVs). Instead of an internal combustion engine, these cars are powered by an electric motor. Fuel CekllVehicles, like EVs, are zero-emission cars. They produce no smog or greenhouse gas pollutants from their tailpipes. For vehicles that operate on petroleum fuels, air pollution and oil dependence have long been issues. As a consequence of global warming, the need to limit carbon dioxide (CO) emissions from fossil fuel combustion has emerged as a new concern. It is debatable whether combustion engines powered by traditional fossil-derived fuels will be able to surmount these challenges. The growing tendency of phasing out internal combustion engines raises the demand for fuel.
Market Scope
Report Metric
Details
Market Size by 2031
USD XX Million/Billion
Market Size in 2023
USD XX Million/Billion
Market Size in 2022
USD XX Million/Billion
Historical Data
2019-2021
Base Year
2022
Forecast Period
2023-2031
Report Coverage
Revenue Forecast, Competitive Landscape, Growth Factors, Environment & Regulatory Landscape and Trends
Segments Covered

Segment by Type

PEMFCs
SOFC
MCFC
DMFC

Segment by Application

Transport
Stationary Power
Portable Power

Geographies Covered

North America
Europe
APAC
Middle East and Africa
LATAM

Companies Profiles

Freudenberg Sealing Technologies
Ballard Power System
Ceramic Fuel Cells Limited
FuelCell Energy
Hydrogenics Corporation
AFC Energy PLC
Bloom Energy
Ceres Power Holdings PLC
Doosan Corporation
Plug Power
POSCO Energy
Horizon Fuel Cell Technologies
Quantum Fuel Systems Technologies
Panasonic Corporation
Toshiba Fuel Cell Power Systems
Segmental Analysis
Segment by Type
The benefits of PEMFC include its quick startup, flexibility in input fuel, compact design, lightweight, cheap cost, and electrolyte solidity. It can accept purified hydrogen, methanol, and formic acid as input. It is suitable for both mobile and stationary uses.
To allow the production of efficient, low-cost electricity and hydrogen. Solid oxide fuel cells (SOFC) are electrochemical devices that convert the chemical energy of a fuel and an oxidant straight into electrical energy.
Molten Carbonate Fuel Cells (MCFC) combine high efficiency clean electricity generation with carbon capture in the same machine. Another benefit of our MCFC technology is that it requires little maintenance because there are no moving components in the fuel cell.
Direct-methanol fuel cells, or DMFCs, are a type of proton-exchange fuel cell that uses methanol as its propellant. Their primary advantage is the ease with which methanol, an energy-dense but fairly stable liquid in all environmental conditions, can be transported.
Segment by Application
Compact Fuel Cells Market Research can be used in vehicles such as automobiles, buses, lorries, and even drones. Fuel cells can supply clean and efficient electricity to vehicles, lowering emissions and improving fuel efficiency.
Fuel cells can also be used in stationary power uses such as backup power for buildings or homes, or to power remote regions that do not have grid access. Fuel cells provide reliable, quiet, and clean power in these uses without the use of fossil fuels.
Portable power applications, such as camping, hiking, and other outdoor pursuits, can also benefit from Compact Fuel Cells Market Analysis. Without the use of conventional batteries, fuel cells can provide dependable and efficient power to charge portable devices such as smartphones or laptops.
Regional Analysis
The Global Compact Fuel Cell Market is segmented by region as North America, Europe, Asia Pacific, Latin America, and Middle East and Africa.
North America
This technology has a well-established business in North America. Because of the increased capacity installation of compact fuel cell in the transportation segment, the region is increasing its expenditure in fuel cell installation. Portable application installation is also on the rise in the area. The United States dominates the business in North America. The administration has set lofty objectives for promoting hydrogen-powered vehicles in order to increase demand for fuel-cell vehicles in this sector. Furthermore, different infrastructure development plans, R&D investments, and subsidy programs will encourage customers in the United States and Canada to adopt hydrogen compact fuel cell vehicles.
Europe
The installation of compact fuel cell in Europe has considerably increased. The region is investing heavily in achieving zero-emission goals and improving hydrogen infrastructure. Adoption of energy-efficient solutions is also rapidly growing throughout the region. Berlin Airport in Germany has one of the world's first CHPs that runs completely on hydrogen.
Asia Pacific
Rising demand for clean energy solutions
The Asian market is quickly expanding, driven by rising demand for clean energy solutions and the need for more efficient and sustainable power sources. Compact fuel cells are small-scale power generators that convert chemical energy into electricity. They can power consumer devices or provide backup power for buildings.
Japan and South Korea are heading the way in the development and deployment of compact fuel cells in Asia. These nations have made significant investments in fuel cell technology and have built a solid infrastructure to support the use of fuel cells in a variety of applications. Furthermore, China is emerging as a significant player in the market, with a growing market share.
Government support and favourable policies are also driving the development of the market in Asia. Many nations in the region have enacted policies and incentives to promote the use of clean energy technologies such as fuel cells. Japan, for example, has set a goal of 1.4 million fuel cell vehicles on the road by 2030 and is providing subsidies to support the creation and deployment of fuel cell systems.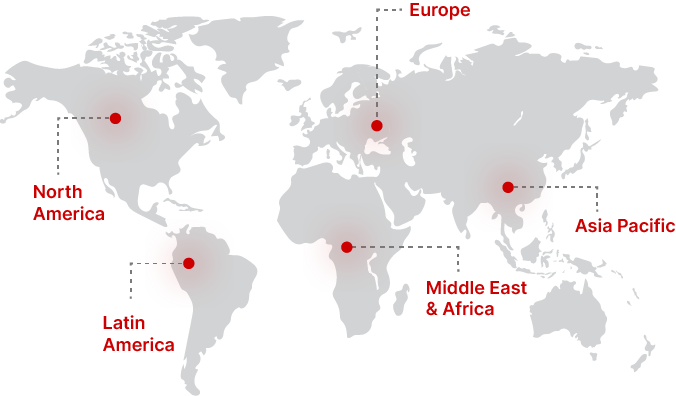 Regional Growth Insights
Download Free Sample
Key Players
Ballard Power System
Ceramic Fuel Cells Limited
FuelCell Energy
Hydrogenics Corporation
AFC Energy PLC
Bloom Energy
Ceres Power Holdings PLC
Doosan Corporation
Plug Power
POSCO Energy
Horizon Fuel Cell Technologies
Quantum Fuel Systems Technologies
Panasonic Corporation
Toshiba Fuel Cell Power Systems
Recent Developments
IN 2023- VoltaGrid has chosen Quantum Fuel Systems (Quantum), a fully integrated alternative energy business, to deliver industry-leading natural gas virtual pipeline trailers that will expand VoltaGrid's CNG delivery capabilities. The new order will allow VoltaGrid to greatly expand its CNG platform to more than 180 CNG trailers, with additional deliveries beginning in Q3 2023.
Compact Fuel Cell Market Segmentations
Segment by Type
Segment by Application
Transport
Stationary Power
Portable Power
Frequently Asked Questions