Market Overview
The Global Dielectric Shoes Market Size is projected to grow at CAGR of approximately 3.6% during the forecast period.
When there is a chance of receiving an electric shock from high voltages, dielectric boots are worn. This boot has a steel toe cap, vulcanised rubber sole, and electrical insulating properties. If you don't have the proper PPE, a high voltage electric current might stop your heart or cause fatal burns.
When working on live power or in close proximity to live power, dielectric boots are worn because current can jump great distances, especially in wet or damp conditions. There could still be a charge present on high voltage equipment even after it has been switched off that could injure someone. Moreover, fatalities have resulted from excavating in places where subterranean electricity lines are present and the cable was unintentionally severed by a drill, shovel, or mole.
Dielectric (or insulating) Shoe is used where there is a risk of electric discharge from high volts. They protect because their shielding properties keep electric current from running. High voltage electric current has the ability to either stop the heartbeat or cause fatal burns. Dielectric boots are used when working on or near live electricity because current can travel great distances, especially in wet or humid conditions. There have also been fatalities as a result of excavating in regions where power lines are hidden beneath, and the cable was unintentionally severed by a drill, shovel, or mole.
Market Dynamics
Market Drivers
The primary variables driving the dielectric shoes market are rising workplace safety and regulatory awareness, especially in sectors of the economy where electrical dangers are common. The market is growing as a result of rising demand for personal protective equipment (PPE) and developments in dielectric shoe technology, such as better materials and comfort features. The need for dielectric shoes is further increased by the growing industrial and construction sectors, which protect workers in hazardous and electrical settings.
Market Restraints
The dielectric shoes market is constrained by a number of factors, one of which is cost. Since premium dielectric shoes can be somewhat pricey, consumers who are price conscious may not adopt them. The market's growth is also impacted by regulatory compliance and standardization issues because manufacturers have to follow strict safety regulations. Complicating matters are workers' unwillingness to change their current shoes and their lack of knowledge and education regarding the advantages of dielectric shoes. Negative effects on the market might also result from industrial activity variations and economic downturns.
Market Opportunity
The dielectric shoes market is expected to increase significantly as a result of the stricter rules being implemented in different industries and the growing focus on worker safety. Dielectric shoe designs and materials have the potential to be innovative and unique due to continuous technical breakthroughs. Furthermore, the worldwide industrial and construction sectors are rising, especially in emerging economies, and this presents a significant market opportunity for dielectric shoes because these industries demand increased levels of worker safety against electrical dangers.
Market Scope
Report Metric
Details
Market Size by 2031
USD XX Million/Billion
Market Size in 2023
USD XX Million/Billion
Market Size in 2022
USD XX Million/Billion
Historical Data
2019-2021
Base Year
2022
Forecast Period
2023-2031
Report Coverage
Revenue Forecast, Competitive Landscape, Growth Factors, Environment & Regulatory Landscape and Trends
Segments Covered

By Type

Up to 15 KV
20 KV

By Application


Industrial
Engineering

Geographies Covered

North America
Europe
APAC
Middle East and Africa
LATAM

Companies Profiles

Thermo Fisher Scientific
Honeywell
Skellerup
Thorne & Derrick ,
Bekina Boots(Belgium),
Dunlop Boots
Raychem RPG
G.B. Industries Sdn. Bhd
Giasco Srl
Segmental Analysis
Segmentation By Type
These shoes are designed to shield you from energies of up to 15 kilovolts (kV). They are typically used in low-voltage environments such as electrical installations in residential and commercial buildings, as well as electrical gadget upkeep and repair.
These shoes are resistant to powers of up to 20 kilovolts (kV). They are used in medium-voltage environments such as industries, power plants, and electrical substations.
There are other types of dielectric shoes on the market that protect against even greater voltage levels, such as 30 kV or 40 kV. These shoes are most frequently found in high-voltage environments such as electrical transmission and delivery networks.
Segmentation By Application
An industrial application is the use of dielectric shoes in industries where workers are subjected to electrical hazards, such as construction, mining, and electrical utilities.
Engineers, electricians, and other workers who work with electrical equipment and are at risk of electrical shock wear dielectric shoes.
Firefighting, emergency response, and search and rescue operations are examples of occupations and activities that may require the use of dielectric shoes.
Regional Analysis
The Global Dielectric Shoes Market is segmented by region as North America, Europe, Asia Pacific, Latin America, and Middle East and Africa.
North America
North America refers to the dielectric shoe business in North America, which includes the United States, Canada, and Mexico. The North American area has a significant market for dielectric shoes due to the presence of important industrial sectors, particularly in the United States.
Europe
Europe refers to the electrical shoe industry in European Union countries such as Germany, France, the United Kingdom, Italy, and Spain. The European region has a high demand for dielectric shoes due to the presence of large industrial and energy sectors.
Asia Pacific
The Asia Pacific market for dielectric shoes includes countries such as China, Japan, India, Australia, and South Korea. The Asia Pacific region has a high demand for dielectric shoes due to the region's large industrial sectors and the increasing number of electricity supply and distribution efforts.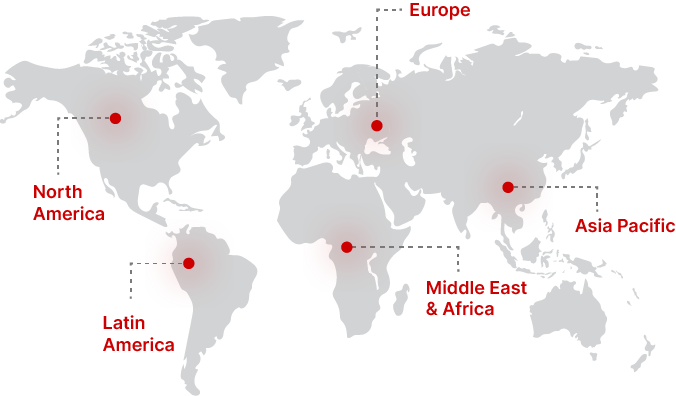 Regional Growth Insights
Download Free Sample
Key Players
Honeywell
Skellerup
Thorne & Derrick ,
Bekina Boots(Belgium),
Dunlop Boots
Raychem RPG
G.B. Industries Sdn. Bhd
Giasco Srl
Dielectric Shoes Market Segmentations
By Type
By Application
Frequently Asked Questions