Market Overview
According to Reed Intelligence the Global Diesel Engine Light Towers Market Size will approximately grow at a CAGR of 5.8% during the forecast period.
Diesel light towers are portable units with an electric lamp with poles and an attached trailer equipped with a generator and fuel tank, whose capacity depends on the specific product. Diesel Engine Light Towers are mostly used in the construction, mining, oil, and gas industries. LEDs are heavily incorporated into the diesel engine, which gives the strong light required for use. This product demand has increased due to the changing government policies; this product is exceeding the need of government requirements. This product is portable and temporary for night use, providing the best use for the industries it is in.
This has a fuel tank whose capacity depends on the specific product. Diesel engine light tower manufacturers have seized the opportunity by integrating with LED. It is energy-saving, more durable, and gives more light output than normal. Diesel engine light towers are increasing as these two technologies complement each other very well with less cost.
Market Dynamics
Market Drivers
Growth of the Construction Industry
The construction industry is growing rapidly. To keep up, they need to work in the daytime and nighttime. For nighttime, it needs diesel light towers for work and safety of workers as well as its cost-effective.
The number of accidents that have happened because of the low intensity of light on the uses mentioned above has increased the use of diesel-powered light towers to prevent accidents and protect the laborers or people on site. On 5th February 2022, there was an accident in Yerawada, Shastrinagar, where five workers died, and five became severely injured because of iron mesh smashing on them at night time around 11.15 pm; the cause of this accident was identified as poor lighting at the construction site.
Cost is one of the most effective parameters for the growth of Diesel Engine Light towers, as the low cost with more light intensity and extra time as compared to other light towers. It is cost-effective and affordable as there is a need for money for other work in construction.
Market Restraints
The fuel cost is changing, it depends on the oil industry, and it affects the use of Diesel Light Towers, directly affecting the Diesel Engine Light Towers Market. Environmental Changes have made the Government make strict policies, and to keep up with that, the shift is going towards more renewable resources like solar energy or battery-powered light towers. Maintenance of Diesel engine Light Towers is costly because it needs to do the servicing of the engine, fuel changing and other things to keep it in working conditions, and it needs to be done on regular basis.
Market Opportunities
The Diesel Engine Light Towers have many opportunities in the industries like construction, Infrastructure because of emerging economies and urbanization. The advancements in technology can make diesel Engine Light Towers more efficient. The manufacturers can use these advancements and make them more adaptable to the environment. Renting light towers is already a big industry that is seeing growth because of other industries; It is affordable and easy to rent the Light towers instead of buying them.
Market Scope
Report Metric
Details
Market Size by 2031
USD XX Million/Billion
Market Size in 2023
USD XX Million/Billion
Market Size in 2022
USD XX Million/Billion
Historical Data
2019-2021
Base Year
2022
Forecast Period
2023-2031
Report Coverage
Revenue Forecast, Competitive Landscape, Growth Factors, Environment & Regulatory Landscape and Trends
Segments Covered

Segmentation by Type

Metal Halide Lamps
Electrodeless Lamps
LED Lamps

Segmentation by Application

Road and Bridge Construction
Emergency and Disaster Relief
Mining
Oil and Gas Work

Geographies Covered

North America
Europe
APAC
Middle East and Africa
LATAM

Companies Profiles

Generac
Terex
Atlas Copco
Wacker Neuson
Allmand
AllightSykes
Doosan Portable Power
Yanmar
Multiquip
JCB
Ocean's King
Wanco
Pramac
Powerbaby
Ishikawa
Segmental Analysis
Segmentation By Type
Metal Halide lamps have been in use for so long; There are different types of wattage metal halide lamps; the 1000 watts is the industry standard lamp. These lamps provide bright light for use, but it needs to have a warm-up time before they start and needs to replace periodically.
An Electrodeless lamp, also known as an induction lamp, generates light by a magnetic field or electric transfer from outside to the lamp. These lamps can have extended lamp life and have the ability to create high-efficiency light.
LED (Light emitting diode) is more popular and in demand because of their energy efficiency, longer lifespan, and not need warm-up time for brighter light. They require less fuel, minimum heat generation, and needs low maintenance compared to Metal halide lamps.
Segmentation By Application
Road and Bridge Construction
The light towers are used on Road and bridge construction sites, which gives them the best illumination and safety while working at nighttime. Sometimes making roads in remote places or on hillsides is very important to have the best illumination for workers' safety and the best work.
Emergency and Disaster Relief
Light towers are very important in emergency and disaster relief situations; when there is electricity cut-off, then these light towers provide the necessary light for any rescue operations after any natural calamities, light towers are used for them to give help the crew, and helpers do their work more efficiently.
Mining sites are mostly remote; they are dangerous during nighttime, so light towers give the proper illumination for mining on the ground as well as under the ground. This gives safety to the workers, and the work doesn't stop; light towers play an important role during drilling and other activities at the site.
Diesel Engine Light Towers Assist effectively in the oil and gas sites as they are on remote sites so need portable and bright light, which helps them for their operations during nighttime safely in that hazardous environment.
Regional Analysis
The Global Diesel Engine Light Towers Market is segmented by region as North America, Europe, Asia Pacific, Latin America, and Middle East and Africa.
North America
The North American region, which includes United Nations and Canada, is a mature market for diesel engine light towers. The demand for light towers in this region is driven by the construction industry, infrastructure development projects, and oil and gas operations. Strict safety regulations and the need to provide reliable lighting help to grow the market. Moreover, the focus on renewable energy and sustainability has led to adoption of hybrid and LED light towers in the region.
Europe
Europe is another important market for the diesel-powered light tower market. The development of infrastructure, construction activities, and the events and entertainment industries are driving the demand for light towers. The adoption of LED-powered light towers is driven by the region's focus on energy efficiency and reducing carbon emissions. There are strict environmental regulations in European countries which promote the use of cleaner and more effective lighting solutions.
Asia-Pacific
This region includes countries China, Japan, South Korea, India, Southeast Asia, Rest of Asia-Pacific all these countries are going through rapid growth in urbanization, economies, and infrastructure development this is giving help to Diesel engine Light Towers market growth to expand because of its demand in the industries like construction, mining, gas, and oil, and other industries.
Middle East and Africa
This region has Saudi Arabia, UAE, Egypt, South Africa, Rest of MEA countries. This region has more demand for Diesel Engine Light Towers because of the ongoing mining, gas and oil, and infrastructure projects.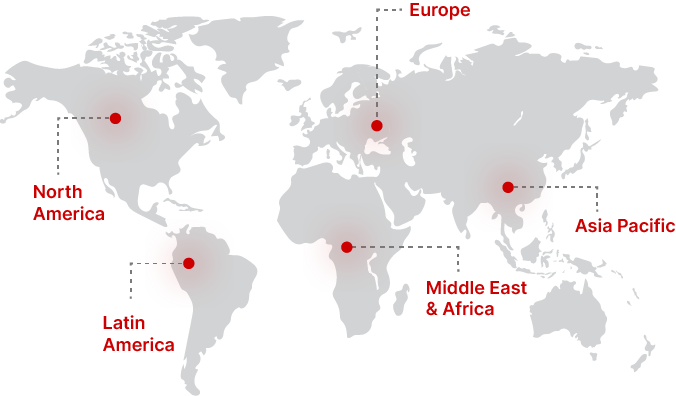 Regional Growth Insights
Download Free Sample
Key Players
Terex
Atlas Copco
Wacker Neuson
Allmand
AllightSykes
Doosan Portable Power
Yanmar
Multiquip
JCB
Ocean's King
Wanco
Pramac
Powerbaby
Ishikawa
Recent Developments
In November 2022, Larson Electronics announced the new LED Tower, which has 6000 W water cool.
Diesel power generator 25-foot telescopic tower. This Tower has a four-pole single-bearing generator, which can create 6000w at 120/140 V and 60 Hz.
Diesel Engine Light Towers Market Segmentations
Segmentation by Type
Metal Halide Lamps
Electrodeless Lamps
LED Lamps
Segmentation by Application
Road and Bridge Construction
Emergency and Disaster Relief
Mining
Oil and Gas Work
Frequently Asked Questions