Market Overview
According to Reed Intelligence the Global EDI Ultrapure Water System Market Size will approximately grow at a CAGR of 6.1% during the forecast period.
EDI stands for Electro Deionization Ultrapure Water System. The Electro Deionization process uses ion exchange resins, ion-selective membranes, and an applied DC electrical current to remove ions, such as salts, acids, and bases. Weakly ionized materials, like dissolved silica, carbon dioxide, boron, and some organics, are also removed. EDI modules are built with membranes permeable to either cations or anions in an alternating sequence. The spaces between them act as liquid flow compartments, each with an inlet and an outlet. Dependent on the polarity of the ion exchange membrane and its orientation to a cathode or anode, an individual compartment depletes the water of ions (product water) or accumulates ions (reject water).
The dilute and concentrate compartments are filled with ion exchange resins to transfer in low ionic strength solutions. In this EDI module, approximately 5% of the volume of feed flow continuously washes out the ions from the concentrate compartments. This concentrate outlet, the reject stream, is recirculated upstream of the RO system to be recovered, while the dilute compartments deliver purified product water. Unlike traditional Ion Exchange resin systems, EDI needs no chemical regeneration. All EDI devices producing ultrapure water operate in electro-regeneration mode, in which the resins are continuously regenerated by H+ and OH- ions released by the electrically-induced dissociation of water molecules.
Technological advancements in EDI systems are helping in improved efficiency and enhanced performance. They have advanced monitoring and control capabilities, improved resin design, and innovative electrode configurations, which allow efficient water treatment processes.
Industries such as Pharmaceuticals, Electronics, and Manufacturing mostly need EDI systems as they must follow strict water quality standards and regulations.
Market Dynamics
Market Drivers
Increased Demand for Ultrapure Water
Ultrapure water has many applications in various industries. The industries like pharmaceuticals, electronics, power generation, and semiconductors majorly need ultrapure water for their daily operations to meet regulatory compliances and safety standards. As Ultrapure water has low levels of contaminants and is pure and high quality, it can be used as a reliable water source in various organizations. Water is the main requirement of almost every industry, it should be safe and the quality standards and regulatory compliances put forth by the government. Industries are readily investing in EDI systems as it has become necessary to follow stringent quality control measures.
Need of Water Conservation
There is water scarcity in many regions globally. This is a major concern of the industries to preserve water for operations. The EDI system provides many advantages in terms of water efficiency compared to traditional water filter systems. The EDI system can continue sly purifying, regenerating, and reusing water, reducing the need for chemical regeneration. It facilitates water wastage and efficient use of water sources. This can make it an environmentally friendly option for water treatment. It is a convenient option for industries that require water for production and cleaning purposes. These drive the factors of the Electro Deionization Ultrapure water system.
Market Restraints
Water availability is an important aspect of the growth of the EDI ultrapure water system Market. There is a scarcity of fresh water in many regions as the usage of natural resources increases and the sources are being used irresponsibly. It has become a global concern. Industries are exploring alternative water sources or focusing on water conservation practices by setting guidelines for water usage for various processes. There has been a major shift in water management strategies which could affect the demand for Ultrapure Water systems, specifically in the regions with water scarcity or stringent water usage regulations. The demand due to limited water sources is affected mostly in the region where water is scarce.
Market Scope
Report Metric
Details
Market Size by 2031
USD XX Million/Billion
Market Size in 2023
USD XX Million/Billion
Market Size in 2022
USD XX Million/Billion
Historical Data
2019-2021
Base Year
2022
Forecast Period
2023-2031
Report Coverage
Revenue Forecast, Competitive Landscape, Growth Factors, Environment & Regulatory Landscape and Trends
Segments Covered

Segment by Type

0-10 m3/h
10-30 m3/h
30+ m3/h

Segment by Application

Electronics
Pharmaceuticals
Power and Energy

Geographies Covered

North America
Europe
APAC
Middle East and Africa
LATAM

Companies Profiles

Veolia
Suez
Ovivo
Hitachi
Evoqua
Rightleder
Hyflux
Pure Water No.1
Hongsen Huanbao
Mar-Cor Purification
Nalco
Hongsen Huanbao
Beijing Related
Segmental Analysis
Segment by Type
The Electro Demonization Ultrapure water system with 0-10 capacity indicates that the system can produce ultrapure water at a range from 0 to 10 cubic meters per hour. This range of ultrapure water filters is used when there is a requirement for a moderate volume of ultrapure water, like small or medium size pharmaceutical manufacturing operations in the company. The actual capacity of the water filter is variable in different configurations of machines. It also depends on the water quality requirements of the operations to be carried out. This capacity of filter is mostly used for minor levels of operations.
The EDI ultrapure water system market with a capacity of 10-30 can provide purified water of moderate volume. It also requires medium space for installation. It is important to manage the space for the filters before starting the installation process. The EDI systems are designed to provide Flexibility and scalability. An EDI with 10-30 capacity can be configured using multiple EDI modules to achieve the desired capacity so that there can be easy adaption and expansion if the need to increase the capacity of the EDI arises. This flow rate is relatively higher, and the filter of this range can be used in large-scale industries or in power plants where there is large-scale manufacturing. It is cost-effective and can be affordable to the customers.
The purification capacity of the 30+ Ultra water has a water purification capacity of 30 cubic meters or more per hour. They are generally preferred by large-scale pharmaceutical industries and research laboratories where there is a requirement for a large amount of purified water. The high demand for ultra-pure water makes it necessary for manufacturers to buy a water filter with this capacity. Pharmaceutical industries require a large amount of water for their daily production operations and for sanitization. This drives the demand for the 30+ ultrapure water filter as it has a high water purification capacity.
Segment by Application
The ultrapure water system is used for various purposes in the electronics industry. It is in Semiconductor manufacturing, Printed circuit board manufacturing, and for manufacturing of microelectronic components. The ultrapure water required for semiconductor manufacturing requires a low level of impurities. The EDI system helps by removing ions or particulates and impurities from the water to be used. Highly purified water is required for wafer cleaning, etching, and rinsing. In PCB manufacturing, ultrapure water is required for rinsing, plating, and solder mask processes. The EDI purifiers ensure quality and cleanliness during the manufacturing processes. Manufacturing microelectronic components such as microchips or micro-processor ultrapure water is used for cleaning, etching, and deposition processes.
Ultrapure water is used in the pharmaceutical industry for a variety of reasons. It is used for cleaning and rinsing equipment used during the manufacturing processes. To ensure the integrity and safety of the products so that they meet regulatory compliances. Ultrapure water is used for mixing pharmaceuticals, including drug substances and excipients. As EDI provides clear and purified water for the manufacturing process, it ensures safe and contamination-free formulations of drugs. It maintains the quality of the products and can be approved by meeting all the regulatory compliances laboratories. The ultrapure water is used for analytical testing and research for performing mass spectrometry, HPLC, and spectroscopy. The water should not affect the quality of the research results.
The EDI systems are installed in the power plant to produce high-quality water for boiler feed water. The ultrapure water generated by the system helps to prevent scaling and corrosion in boilers to improve efficiency. The system also helps in cooling towers to minimize scaling and corrosion in the cooling system, which is required to control the temperature generated during the process. Turbines used in power generation need clean, high-quality water to carry out operations. It is especially needed for cooling, lubrication, and seal systems to rescue damage risk.The integral chemical processes of power and energy operations as water treatment, fuel processing, and emission control, require pure water to maintain the quality of the chemical processes. They can be used for flushing during plant startup, shutdown, or maintenance to remove impurities and maintain cleanliness in the systems.
Regional Analysis
North America
The increase in the incidences of chronic diseases in Canada, as well as the comorbidities associated with the diseases, is positively impacting pharmaceutical market growth. Flexible pharmaceutical packaging products, such as pouches, are used to pack medical devices and supplies, diagnostic reagents, and pharmaceutical drugs. Government regulations have created new challenges for the pharmaceutical and medical device sectors in North America. This has driven packaging manufacturers to change their production processes to meet the demand for high production, speed, and ensure Flexibility and safety in packaging products to comply with FDA regulations. These safety regulations needed to be followed to the market of EDI ultrapure water systems in the region.
Europe
Semiconductor materials represent one of the significant innovations in the electronics industry in Europe. By using materials such as silicon (Si), germanium (Ge), and gallium arsenide (GaAs), electronics manufacturers have been able to replace traditional thermal devices due to which the electronic items became heavy and non-portable. These processes also require ultrapure water to carry out the operations which drives the demand. In Germany, API market is expected to grow at a rate of 7%. As it is an important part of drug formulation and ultrapure water is required for the production of drugs in Parma companies, the region drives the market of EDI ultrapure water systems in the region.
Asia Pacific
The asia-Pacific region is expected to dominate the Electrode ionization (EDI) technology market in the upcoming years. Due to the high demand for applications from countries like China, India, and Japan, the market for Electro ionization (EDI) technology has increased. The largest electro-deionization (EDI) systems producers are in the Asia-Pacific region. Some of the leading companies in the production of electro-deionization (EDI) systems are DuPont, SUEZ, Evoqua Water Technologies LLC, Samco Technologies Inc., and Guangzhou Aomi Water Purification System Manufacture Co. Ltd. The Chinese pharmaceutical industry represents the biggest emerging market in the region. These are the factors driving factors the growth of EDI ultrapure water systems.
South America
The South American Biopesticides market is expected to grow at 7%. The biopesticide production is done using ultrapure water for sanitization and maintaining the quality of the products. So, there is a need to use EDI water systems to meet the needs of pure and quality products. This is driving the demand of the EDI ultrapure water systems in the region.
Middle East and Africa
The Middle East & African electronics market is expected to grow at 9% in the region. One of the major factors driving the market is the growing demand from the developing countries of the region. This demand for electronics drives the demand for EDI ultrapure water systems in the region.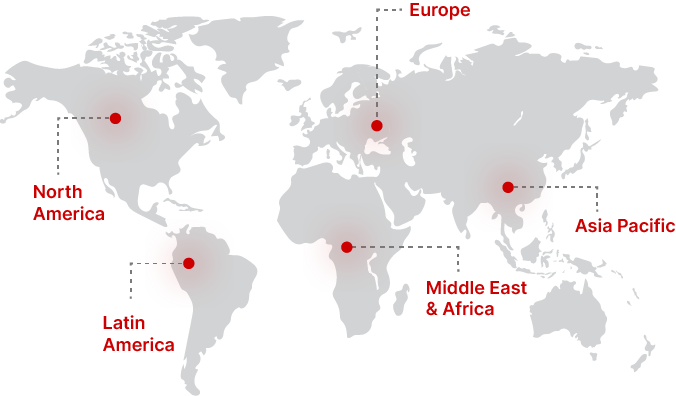 Regional Growth Insights
Download Free Sample
Key Players
Veolia
Suez
Ovivo
Hitachi
Rightleder
Hyflux
Pure Water No.1
Hongsen Huanbao
Mar-Cor Purification
Nalco
Hongsen Huanbao
Beijing Related
Recent Developments
Oct 2022: Marmon Industrial Water has announced launch of Containerized WT Solutions line. The solutions use combinations of ultrafiltration (UF), reverse osmosis (RO) and electrodeionization (EDI) technologies for the conversion of impure water into ultrapure demineralized water. The WT solutions line improves the production capacity by removing suspended solids, dissolving solids and organics.
EDI Ultrapure Water System Market Segmentations
Segment by Type
0-10 m3/h
10-30 m3/h
30+ m3/h
Segment by Application
Electronics
Pharmaceuticals
Power and Energy
Frequently Asked Questions