Market Overview
The Global Food Grade Potassium Sorbate Market Size is projected to grow at CAGR of approx. 5.2% during the forecast period.
A chemical additive known as potassium sorbate is extensively used in foods, drinks, and personal care items. It's an artificial salt produced from sorbic acid and potassium hydroxide that has no taste. Potassium sorbate increases the shelf life of foods by preventing the development of mould, yeast, and fungi. Initially thought to be innocuous, potassium sorbate was required for personal intake; however, long-term ingestion can result in a variety of health problems. Because of product improvements and the impact of social media, e-commerce channels, and other variables, the Potassium Sorbate Market is anticipated to expand during the forecast time.
The Effect of Covid-19 on the Potassium Sorbate Market
Many out-of-home options have been removed as a result of social distancing regulations and city (or country)-wide lockdowns. Furthermore, many customers think that having home-prepared food is safer, which has resulted in a shift of millions of dining situations at home and a rise in food sold through the retail channel. The consumer response in APAC, which was the first region to be affected by the COVID-19 outbreak, is instructive: more e-commerce grocery shopping, increased use of smaller, local stores, increased purchasing of food with immunity-boosting claims, and increased use of delivery for foodservice options.
Market Dynamics
Market Drivers
The market for products with a lengthy shelf life is expanding. Increased demand for processed food and feed industry potassium sorbate extends the shelf-life of the goods by limiting the growth of moulds, yeasts, and fungi in the food, as well as a shift in consumers away from processed food that contains artificial & synthetic ingredients such as flavours, colourants, and preservatives and towards organic and natural food products due to their health benefits.
Market Restraints
The most significant issue for the market is that as demand for processed products rises, so does utilisation. Excess potassium sorbate intake, on the other hand, can cause health problems such as skin irritation. It affects our DNA as well as other possibly harmful impacts on our systems. Strict handling and preservation standards and regulations previous to dissemination and sale are a significant issue in several regions of Europe and North America.
Market Scope
Report Metric
Details
Market Size by 2031
USD XX Million/Billion
Market Size in 2023
USD XX Million/Billion
Market Size in 2022
USD XX Million/Billion
Historical Data
2019-2021
Base Year
2022
Forecast Period
2023-2031
Report Coverage
Revenue Forecast, Competitive Landscape, Growth Factors, Environment & Regulatory Landscape and Trends
Segments Covered

Segmentation By Type

Crystals
Granules
Powder

Segmentation By Application

Bakery
Wine
Yogurt

Geographies Covered

North America
Europe
APAC
Middle East and Africa
LATAM

Companies Profiles

Spectrum
Bimal Pharma
FBC Industries
Nantong Acetic Acid Chemical
FBC Industries
Hawkins Inc.
Wintersun Chemical
JKM Chemtrade
Titan Biotech
Shalibhadra Dyechem Private Limited
Presque Isle
Segmental Analysis
Segmentation By Type
The crystal structure is just as essential as the components in the crystal. This becomes obvious when we consider carbon crystals. Diamonds, for example, are transparent and so powerful that they can pierce through glass. Meanwhile, graphite is black, opaque, and so soft that when you use a pencil, small pieces of it are smeared onto the paper. Crystals can develop in a variety of methods. When compressed liquid carbon rapidly cools, some mineral crystals develop. That is how diamonds develop. Crystals, however, cannot develop in the centre of a liquid. They require a starting place in order to develop. Once a nucleus has developed, the crystal can continue to expand. A core is also known as a primordial crystal.
A granule is a precise, quantifiable quantity. It measures between two and four millimetres in length, making it bigger than a particle of sand but smaller than a pebble. A granule is a very tiny portion of something in daily usage. If your younger sibling is particularly sensitive, he may insist on pausing every now and then during a walk to clear gravel granules from his shoes. Granule is derived from the Late Latin granulum, which means "tiny particle."
Powder is a dry, bulk solid made up of many very small granules that move easily when agitated or tilted. Powders are a subset of grainy materials, though the words powder and granular are sometimes used interchangeably to refer to different types of materials. Powders, in particular, are granular materials with finer particle sizes and, as a result, a higher propensity to create clumps when moving.
Segmentation By Application
Bakery items include a variety of baked foods made with dry heat in an oven, heated stones, or ashes. Cakes, bread, pies, muffins, doughnuts, cookies, bagels, buns, pastries, rolls, macrons, and brownies are some of the most popular culinary goods. They're typically prepared with grain-based flour, water, salt, sugar, flavourings, and leaveners. They typically have a sweet or savoury flavour, a fluffy structure, and are simple to consume and keep for prolonged periods of time. Furthermore, due to their palatability and ease of digestion, bakery goods are extensively eaten around the world.
Wine is an essential component of European cultures, and this cultural tendency is spreading to other areas of the globe, including Asian nations. Young and working-class people in these areas consume wine as part of their diet, at home gatherings, and on occasion. Over the forecast term, these consumer trends are anticipated to drive market development.
The yoghurt market is expanding globally due to its nutritional advantages such as colon cancer prevention, type 2 diabetes prevention, osteoporosis prevention, immune system enhancement, healthy digestion, and many more. Over the medium term, factors such as growing knowledge among people to reduce weight, boosting awareness about the significance of nutritious food, the health benefits of yoghurt, and the availability of numerous varieties will drive demand for yoghurt. As a result, manufacturers are focusing on creating goods with novel flavours and health advantages.
Regional Analysis
The Global Food Grade Potassium Sorbate Market is segmented by region as North America, Europe, Asia Pacific, Latin America, and Middle East and Africa.
North America
North America controlled 38% of the potassium sorbate industry. Due to its health advantages, the use of potassium sorbate has grown significantly in recent years as consumers shift away from manufactured foods containing fake & synthetic substances such as flavours, colourants, and preservatives and towards natural & organic food items. The US Food and Drug Administration has approved the use of sorbates in dairy goods, bread items, fruit and vegetable products, sugar, oil emulsion products, confectionery products, and some meat and seafood products (FDA).
However, at greater concentrations, sorbates affect the flavour of finished goods, which has an effect on market development. Skin irritation is also a potential adverse affect. As a consequence, regulatory bodies established a highest permissible limit (200 ppm) for its use in food and beverages. The use of potassium sorbate may decline in some areas of the globe, such as North America and Europe, where food safety regulations are strict. Because excessive use of this chemical is anticipated to cause health problems, the market's normal development trend may have to negotiate some turbulent seas in the coming years to service the Potassium Sorbate Market from 2022 to 2029.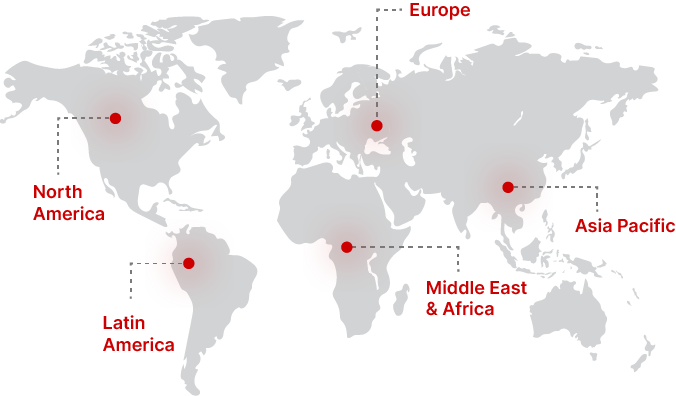 Regional Growth Insights
Download Free Sample
Key Players
Bimal Pharma
FBC Industries
Nantong Acetic Acid Chemical
FBC Industries
Hawkins Inc.
Wintersun Chemical
JKM Chemtrade
Titan Biotech
Shalibhadra Dyechem Private Limited
Presque Isle
Food Grade Potassium Sorbate Market Segmentations
Segmentation By Type
Segmentation By Application
Frequently Asked Questions