Market Overview
According to Reed Intelligence the Foxtail Millet Market Size will approximately grow at a CAGR of 4.9% during the forecast period.
In the next years, it is projected that the foxtail millet market would grow. A variety of factors are having an effect on the market, including growing consumer acceptance of sustainable and organic food products and increased public awareness of the health benefits of foxtail millet.
Foxtail millet is gaining popularity as a nutritious grain with several health benefits. It is rich in protein, essential minerals, antioxidants, and dietary fiber. Demand for foxtail millet is mostly driven by consumers seeking nutrient-dense food options who are health-conscious, have gluten sensitivity, or prefer gluten-free diets. As a healthy alternative to gluten-containing cereals, foxtail millet is popular among celiac disease sufferers and those who avoid gluten completely.
Market Dynamics
Market Drivers
Foxtail millet is advantageous for those with celiac disease or gluten intolerance since it is naturally gluten-free. The use of gluten-free diets and celiac disease is expanding. There is a growing market for grains devoid of protein as more conditions associated with gluten are identified and addressed. Foxtail millet is one of them. It is used to substitute grains that contain gluten in a variety of meals, such as bread, cereal, and baked goods.
Foxtail millet is widely renowned for its ability to withstand drought and thrive in arid and semi-arid environments. sustainable farming practices. Since it requires less water and is resistant to bad weather, this crop was developed using environmentally friendly farming techniques. Foxtail millet cultivation is gaining popularity because it improves soil health, conserves water, and has less detrimental effects on the environment.
Market Restraints
Compared to other well-known grains, foxtail millet has much lower consumer awareness, which hinders its ability to increase its market share. They may not find foxtail millet as appetizing since they are unaware of its adaptability and nutritional benefits. To solve this issue, foxtail millet acceptability among consumers must increase.
Lack of Processing Facilities
Due to a lack of processing facilities and infrastructure, the production and dissemination of foxtail millet may be more difficult. Lack of specialized machinery for foxtail millet cleaning, milling, and packaging may affect the consistency and quality of the finished products.
Market Opportunities
Growing Consumer Interest in Ancient and Alternative Grains
Given the rising consumer interest in ancient and alternative grains, the foxtail millet business seems to have a bright future. Customers seeking a range of nutrient-dense dietary choices may be interested in foxtail millet, a traditional grain with an exceptional nutritional profile. Customers who are curious about trying new foods and are concerned about their health may be drawn to the usage of foxtail millet in a range of culinary products and its advertising as a sustainable and nutrient-rich grain.
The market for meals without gluten is increasing quickly, and foxtail millet has a lot of promise there. More individuals are choosing gluten-free diets for health or lifestyle reasons, which is driving up demand for gluten-free grains and products. Foxtail millet is a viable ingredient for making gluten-free food products due to its gluten-free status and versatility, bringing up new market opportunities.
Market Scope
Report Metric
Details
Market Size by 2031
USD XX Million/Billion
Market Size in 2023
USD XX Million/Billion
Market Size in 2022
USD XX Million/Billion
Historical Data
2019-2021
Base Year
2022
Forecast Period
2023-2031
Report Coverage
Revenue Forecast, Competitive Landscape, Growth Factors, Environment & Regulatory Landscape and Trends
Segments Covered

Segmentation By Type

Organic
Conventional

Segmentation By Application

Online Retail
Offline Retail

Geographies Covered

North America
Europe
APAC
Middle East and Africa
LATAM

Companies Profiles

Vee Green Organic Life Care
Aswartha Traders
CK And Co.
Samruddhi Organic Farm
Mangalam Masala
Nisarga Organic And Millets
Kamaljis Enterprises
Lakshmy Raj Enterrprises
Southern Trade Link
Ganaay Foods LLC
Shreeji Trading
Greenest & Co
Segmental Analysis
Segmentation By Type
Without the use of pesticides, artificial fertilizers, or genetically modified (GMO) organisms, foxtail millet is grown naturally. According to studies, organic foxtail millet is very well-liked since it's good for both human and environmental health. Customers of this business respect chemical-free food products and choose organic and sustainable farming practices.
Conventional millet refers to foxtail millet that has been grown using traditional methods, sometimes with the use of chemical pesticides and fertilizers. Conventional millet is often more widely available and less costly than organic millet. It caters to a larger spectrum of clients, including those who may not give organic certification much weight but still want the health benefits of foxtail millet and its versatility in the kitchen.
Segmentation By Application
E-commerce websites and other online marketplaces are where you can buy foxtail millet. The benefits of the internet retail channel include ease, variety, and the chance to reach a bigger customer base. Since it provides consumers with immediate access to a selection of foxtail millet products, including a variety of brands, variants, and packaging choices, customers who like the simplicity and quickness of online shopping may find it handy.
Offline retail refers to the selling of foxtail millet via physical retailers such supermarkets, hypermarkets, health food stores, and specialized shops. Using this traditional marketing strategy, customers can quickly check out and purchase foxtail millet products. Customers that value quick product delivery, prefer in-person shopping, and can ask store employees for specialized assistance or advice favor offline retail.
Regional Analysis
The Global Foxtail Millet Market is segmented by region as North America, Europe, Asia Pacific, Latin America, and Middle East and Africa.
Due to the region's historical and cultural importance, Asia Pacific is an important market for foxtail millet. Foxtail millet has a long history of use as a staple food in nations like India, China, and Japan. The market is expanding as a result of the substantial populations in these nations and rising health awareness. This business is impacted by both the rising demand for gluten-free grains and the promotion of traditional and healthy food products.
Foxtail millet is becoming more and more popular in North America as customers look for more interesting and healthy grain options. Growing consumer demand for gluten-free goods, the adoption of healthy eating practices, and the attractiveness of ancient and whole grains are the market's key drivers. The market has expanded in this area as a consequence of the availability of goods made from foxtail millet and the marketing of its health advantages by businesses and healthcare providers.
Europe is an important market for foxtail millet because of the growing consumer desire for nutrient-dense, sustainable food choices. The need for grains free of gluten and rising consumer interest in both conventional and novel grains are fueling the sector's expansion. Due to the rising need for a variety of nutrient-dense food options among European consumers and the acceptance of gluten-free diets, foxtail millet has been added to a number of dishes. France, Germany, and the United Kingdom all have significant roles to play in this sector.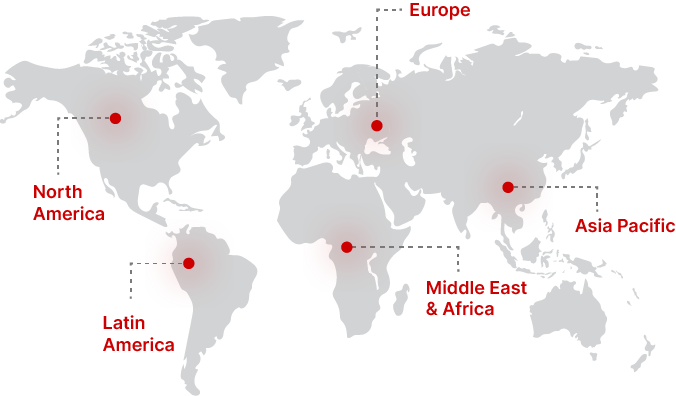 Regional Growth Insights
Download Free Sample
Key Players
Vee Green Organic Life Care
CK And Co.
Samruddhi Organic Farm
Mangalam Masala
Nisarga Organic And Millets
Kamaljis Enterprises
Lakshmy Raj Enterrprises
Southern Trade Link
Ganaay Foods LLC
Shreeji Trading
Greenest & Co
Recent Developments
Supply chains and organic farming are becoming increasingly crucial. The market has recently changed, placing a greater emphasis than previously on open supply chains and ecologically responsible agricultural practices. Farmers and producers are using organic farming practices more often as a tactic to assure traceability and push the ideas of fair trade. These initiatives support environmental sustainability and attract clients seeking to make morally and socially conscientious purchases.
Foxtail Millet Market Segmentations
Segmentation By Type
Segmentation By Application
Online Retail
Offline Retail
Frequently Asked Questions