Market Overview
According to Reed Intelligence the Global Fruit Sugar Market Size will approximately grow at a CAGR of 4.8% during the forecast period.
Fruit sugar is a ketonic monosaccharide that is present in many plants and is digested and absorbed right away into the circulation. Fruit sugar products are becoming more and more popular among customers worldwide as a consequence of the younger generation's growing desire for sugar replacements. Due to the acceptance of high-fructose corn syrup (HFCS) in dairy products, rising root vegetable demand for a variety of applications, and rising investment by major players in the development of premium fruit-based nutritious beverages, it is anticipated that the market for fruit sugar will expand between 2021 and 2026.
Market Dynamics
Market Drivers
Consumer Interest in Diet and Health Trends
Growing Customers start looking for healthier options as they become more aware of the harmful impact that consuming excessive amounts of refined sugar has on their health. As a natural sweetener that may be used in a variety of food and beverage items, fruit sugars have grown in popularity as a way to appeal to customers who are health-conscious and who follow certain dietary trends, such as low-sugar, vegan, and gluten-free diets.
Market Restraints
Fruit sugars are a well-liked and quickly expanding natural sweetener in the food and beverage sector. They may be found in a wide variety of dishes, such as drinks, sauces, baked goods, and desserts. The adaptability of fruit sugars enables producers to develop healthier and more natural substitutes for goods that are often sweetened with conventional sugar, thereby satisfying consumers' growing need for better choices without sacrificing flavor.
Market Opportunities
Fruit sugars should only be used sparingly since pure fructose, in particular, may be more costly than processed sugars. There may be restrictions on the availability of certain fruit kinds needed for large-scale manufacture, in addition to seasonal fluctuations. The cost and supply of production may have an impact on the pricing and accessibility of fruit sugar products.
Market Scope
Report Metric
Details
Market Size by 2031
USD XX Million/Billion
Market Size in 2023
USD XX Million/Billion
Market Size in 2022
USD XX Million/Billion
Historical Data
2019-2021
Base Year
2022
Forecast Period
2023-2031
Report Coverage
Revenue Forecast, Competitive Landscape, Growth Factors, Environment & Regulatory Landscape and Trends
Segments Covered

Segmentation By Type

Berries Sugar
Citrus Fruits Sugar
Apple Sugar

Segmentation By Application

Food and Beverage
Pharmaceutical

Geographies Covered

North America
Europe
APAC
Middle East and Africa
LATAM

Companies Profiles

Archer Daniels Midland
DuPont Nutrition & Biosciences
Tate & Lyle
TAT Nisasta
Xiwang Group
Shijiazhuang Huaxu Pharmaceutical
American Sugar Refining
Monk Fruit Corp.
Galam
Segmental Analysis
Segmentation By Type
In this context, berry sugar refers to fruit sugars produced from berries like strawberries, blueberries, raspberries, and blackberries. The natural sugars in the berries are extracted to create these sugars. Berries are inherently pleasant and sweet, but they also contain other compounds like antioxidants that may be beneficial to your health.
Citrus fruit sugar is produced using oranges, lemons, limes, grapefruits, and other citrus fruits. The majority of the naturally occurring sugars in these fruits are composed of fructose. Citrus fruit sugars are often used to give food a tangy sweetness in sauces, beverages, and desserts.
Apples, a naturally sweet fruit, are used to make apple sugar. Apple sugars are perfect for a number of culinary and beverage applications due to their mild and versatile flavor qualities. Apple sugar is a natural sweetener that may be used to sweeten sauces, baked products, beverages, and desserts.
Segmentation By Application
Food and Beverage: The section on applications in food and beverage discusses how fruit sugars are used in various food and beverage products. A kind of natural sweetener called fruit sugars may be found in a wide range of foods and beverages, including baked products, jams, sauces, desserts, and other things. Due to the fact that they naturally sweeten food and beverage products and may even enhance their flavor, they may draw consumers searching for healthier alternatives to refined sugars.
The use of fruit sugars in this sector of the economy comes under the heading of pharmaceutical application. Fruit sugars are used to create syrups, chewable tablets, and suspensions for medicinal formulations. They are used as sweeteners and may improve the flavor of certain medications. Fruit sugars provide an alternative to artificial sweeteners and satisfy the need for natural ingredients in medicinal compositions.
Regional Analysis
The Global Fruit Sugar Market is segmented by region as North America, Europe, Asia Pacific, Latin America, and Middle East and Africa.
North America
Fruit sugars have a sizable market in North America due to the region's expanding interest in natural and clean-label goods as well as its expanding health awareness. As North American consumers actively look for healthier alternatives to refined sugars, the demand for fruit sugars in a range of food and beverage applications is increasing. The market is growing as a result of the long-established food and beverage sector in the area as well as the rising demand for natural and organic goods.
Europe
The European Union has developed into a major market for fruit sugars as a result of stringent restrictions on food additives and growing customer demand for natural sweeteners. Because European customers want plain labeling and little processing in their goods, fruit sugars are in great demand. The market for fruit sugar products is impacted by the region's emphasis on sustainability and the increased acceptance of vegetarian and vegan diets.
Asia Pacific
The sector is rapidly growing as a result of the region's substantial population, changing dietary tastes, and rising health consciousness. Fruit sugars are a well-known and widely accepted alternative to table sugar since they have a long history of use in traditional cuisine in nations like China and India with other natural sweeteners. The market is expanding in this area as a result of increased urbanization, rising disposable incomes, and the impact of Western eating habits.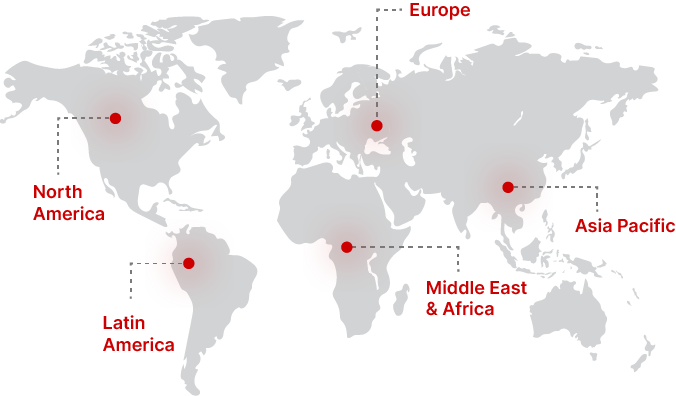 Regional Growth Insights
Download Free Sample
Key Players
DuPont Nutrition & Biosciences
Tate & Lyle
TAT Nisasta
Xiwang Group
Shijiazhuang Huaxu Pharmaceutical
American Sugar Refining
Monk Fruit Corp.
Galam
Recent Developments
Future market growth for functional foods and drinks might be attributed to the industry's utilization of fruit sugars. Probiotics, fiber, or vitamins may be added to fruit sugars to increase their natural sweetness. As customers want goods with additional health advantages, the market for functional foods and beverages is expanding quickly, making it possible to use fruit sugar.
Fruit Sugar Market Segmentations
Segmentation By Type
Berries Sugar
Citrus Fruits Sugar
Apple Sugar
Segmentation By Application
Food and Beverage
Pharmaceutical
Frequently Asked Questions