Market Overview
According to Reed Intelligence the Global Sugar Powder Market Size will approximately grow at a CAGR of 4% during the forecast period.
The requirement for sweetening ingredients in more food and beverage applications is driving growth in the worldwide market for sugar powder.
The market is impacted by a number of things. First, the demand for sugar powder is being driven by the rising consumption of bakery and confectionery goods throughout the globe. Sugar powder is an essential ingredient in confectionery products like candies, chocolates, and sweet snacks because it adds sweetness and texture. Similar to this, sugar powder is necessary to improve taste and texture in baked products including cookies, cakes, and pastries.
Market Dynamics
Market Drivers
Granulated sugar is heavier and less portable than powdered sugar. It may be used in beverages, baked goods, and desserts that need a quick blending or dissolving process since it mixes or dissolves quickly.
Sugar powder may be used in a variety of culinary processes, including baking, cake decorating, frosting, icing, and sweetening beverages. Smooth foods and drinks often taste and feel better, are simpler to digest, and have more positive health effects.
Market Restraints
The availability of sugar substitutes like artificial sweeteners and all-natural alternatives like stevia or monk fruit limits the market for sugar powder. These substitutes appease consumers who wish to consume less sugar by providing the same sweetness but containing fewer or no calories.
Market Opportunities
The sugar powder industry has space for innovation, including the development of flavored sugar powders, colored sugar powders for aesthetic purposes, and specialty sugar powders that address certain dietary requirements or niche markets. Manufacturers may use these opportunities to adapt to shifting consumer preferences and expectations.
Market Scope
Report Metric
Details
Market Size by 2031
USD XX Million/Billion
Market Size in 2023
USD XX Million/Billion
Market Size in 2022
USD XX Million/Billion
Historical Data
2019-2021
Base Year
2022
Forecast Period
2023-2031
Report Coverage
Revenue Forecast, Competitive Landscape, Growth Factors, Environment & Regulatory Landscape and Trends
Segments Covered

Segmentation by Type

Organic
Conventional

Segmentation by Application

Confectionery Products
Bakery Products

Geographies Covered

North America
Europe
APAC
Middle East and Africa
LATAM

Companies Profiles

Südzucker United Kingdom Ltd
Tate & Lyle Sugars
Cargill Inc.
Imperial Sugar
Nordic Sugar
American Crystal Sugar Company
Domino Foods Inc.
Taikoo Sugar Ltd.
Wholesome Sweeteners Inc.
Nanning Sugar Industry Co. Ltd.
COFCO International
Segmental Analysis
Segmentation By Type
To produce sugar powder in this area, organically grown sugarcane or sugarbeets are utilized. When making organic sugar powder, no synthetic pesticides, herbicides, or genetically modified organisms (GMOs) are used. It delivers environmentally friendly organic food.
In this industry, the sugar powder is produced using conventional sugarcane or sugar beet farming techniques. Since regular sugar is widely available and utilized, it may be found in a variety of meals and drinks.
Segmentation By Application
The use of sugar powder in the production of candies, chocolates, caramels, fudge, and other sweets is covered in this section. Sugar powder, an essential ingredient in confectionery products, provides sweetness, texture, and structure.
The primary focus of this section is the use of sugar powder in baked products such bread, muffins, pastries, cakes, cookies, and other baked goods. In order to enhance the taste, texture, and sweetness of baked items and speed up browning, sugar powder is used in baking.
Regional Analysis
The Global Sugar Powder Market is segmented by region as North America, Europe, Asia Pacific, Latin America, and Middle East and Africa.
North America
North America has a substantial market for sugar powder. Sugar powder is becoming more important as the local food and beverage industry grows and has a wide range of applications. There is a substantial consumption of sweetened baked products, beverages, and processed foods, particularly in the United States. Large food firms and a big client base are to blame for the enormous market growth for sugar powder in North America.
Europe
Europe has a sizable market for sugar powder because of its vast confectionery industry, rich culinary culture, and high level of baked products consumption. Sugar powder is widely sought after in countries like Germany, France, and the United Kingdom since it is an essential ingredient in pastries, cakes, chocolates, and other confectionery items. The two factors driving this company's development are the desire for expensive, handcrafted confections and the expanding popularity of home baking.
Asia Pacific
In the Asia Pacific region, there is huge growth potential for the sugar powder industry. In the region, which is densely populated and where disposable incomes are expanding, a substantial urban middle class with preferences for fast food and sweetened foods is developing. The availability of sweet dishes and beverages in countries with strong culinary traditions like China, India, and Japan is what drives the need for sugar powder. The influence of bakeries, coffee shops, and dessert franchises in the West has also contributed in this company's expansion.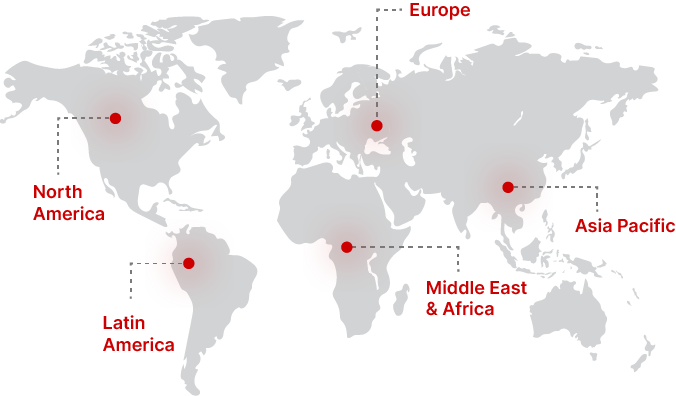 Regional Growth Insights
Download Free Sample
Key Players
Tate & Lyle Sugars
Cargill Inc.
Imperial Sugar
Nordic Sugar
American Crystal Sugar Company
Domino Foods Inc.
Taikoo Sugar Ltd.
Wholesome Sweeteners Inc.
Nanning Sugar Industry Co. Ltd.
COFCO International
Recent Developments
The sugar industry is placing increasing emphasis on ecologically friendly packaging and sustainable sourcing practices. Producers adopt sustainable agricultural practices, such as organic farming and fair-trade certifications, to meet customer expectations. To further lessen the impact of packaging on the environment, researchers are looking at alternatives to recycling and the usage of environmentally friendly packaging materials.
Sugar Powder Market Segmentations
Segmentation by Type
Segmentation by Application
Confectionery Products
Bakery Products
Frequently Asked Questions