Market Overview
The Global Fuse Switches Market Size is slated to grow substantially at a CAGR of 4.9% during forecast period.
A fuse switch disconnector is a component that has a strong switch and one or more fuses. The latter has the benefit of enabling a device's or installation's power supply to be positively disconnected.
A replaceable fuse element that melts and interrupts the circuit when the current reaches a particular threshold is the fuse component of a fuse switch. This aids in defending the circuit against harm and averting electrical fires. A fuse switch's switch component is used to open and close the circuit, enabling secure system maintenance and repair.
Many applications, such as power distribution, motor control, and industrial automation, make use of switches. They are frequently employed in fields where electrical system dependability and safety are crucial, including manufacturing, construction, and transportation.
The rising need for electricity, the expansion of the renewable energy industry, and the advancement of smart grid technologies are all projected to contribute to the steady growth of the global fuse switch market in the years to come. In addition, the growing emphasis on sustainability and energy efficiency is anticipated to increase demand for electrical systems that are more dependable and efficient, particularly those that use switches.
Market Dynamics
Market Drivers
Market Drivers of Fuse switches shield electrical systems from over current and short-circuit situations, which can harm equipment and even start fires. When an overload condition or short circuit happens, a fuse is an over current protection device with a fusible link that melts and opens a circuit.
For over current and short-circuit protection, They are a good option. In comparison to other protective mechanisms, they are very affordable, and their removable fuse element makes maintenance and repair simple.
Reliable operation as well as easy to install
It can be integrated into a variety of electrical systems and are simple to install. They are a flexible option for a variety of sectors and applications because they come in a range of sizes and current ratings to suit different uses. It is made to operate consistently and reliably, assuring the safety and effectiveness of electrical systems. They are a tried-and-true technology that has been put to use in numerous applications for a long time.
Market Restraints
A number of alternative technologies are accessible and can offer the same level of security as fuse switches. For instance, surge protectors can shield electronic equipment from power spikes and surges. These substitute technologies may be more popular with some customers than switches, which could lower the need for the latter.
Given their technical restrictions, it might not be appropriate for all applications. For instance, they could not be able to withstand large currents or voltages, or they might not work with certain kinds of electrical systems. This may reduce their utility and detract from its appeal to clients who require a more flexible option.
Growing Popularity of Technological devices
Technological devices are becoming more and more popular, and as they get more sophisticated, they frequently come with built-in security features. For instance, the majority of contemporary computers include built-in surge protectors in their power supplies. External protection mechanisms may not be as necessary as a result. Fuse switch demand may consequently decline with time.
Market Opportunities
Increasing Awareness on Renewable sources
Demand for fuse switches is anticipated to raise as a result of the rising use of renewable energy sources like wind and solar energy. The WHO and similar organizations are working hard to promote the use of renewable resources while simultaneously advancing sustainable development. They are a crucial component of this system since these energy sources require specialised electrical components to ensure their safe and effective operation.
Investment in infrastructure
It is anticipated that the continued expansion of infrastructure in developing nations like Mexico, India, and Brazil will increase demand for electrical parts like fuse switches. The need for dependable and effective electrical components will increase as these nations invest in developing new infrastructure, including power plants, transmission lines, and smart grid systems.
It is anticipated to rise as electrical safety is put more of an emphasis on in sectors including manufacturing, transportation, and construction. Fuse switches are a crucial part of assuring the safe and effective operation of the electrical systems that these sectors need to operate.
Market Scope
Report Metric
Details
Market Size by 2031
USD XX Million/Billion
Market Size in 2023
USD XX Million/Billion
Market Size in 2022
USD XX Million/Billion
Historical Data
2019-2021
Base Year
2022
Forecast Period
2023-2031
Report Coverage
Revenue Forecast, Competitive Landscape, Growth Factors, Environment & Regulatory Landscape and Trends
Segments Covered

Segment by Type

Vertical Design
Horizontal Design

Segment by Application

Household
Commercial and Industrial

Geographies Covered

North America
Europe
APAC
Middle East and Africa
LATAM

Companies Profiles

Amorim Cork
JABEIRA
Lafitte
Uchiyama
Fontes Pereira
PrecisionElite
Abel Pinho
Cork Tradition
Consusell
Molinas
JGR
YNB (Xiamen)
MA Silva
Segmental Analysis
Segment by Type
A sort of electrical switch called a vertical design type fuse switch is made to be put vertically, with the fuses mounted above or below the switch mechanism. As opposed to being positioned side by side, the switch and fuses are stacked on top of one another in this configuration, allowing for a more compact installation.
Electrical switches known as horizontal types of fuse switches are made to be mounted horizontally with the fuses mounted next to the switch mechanism. Because the fuses are close to the switch, this design makes it straightforward to remove and replace them as necessary.
Segment by Application
To prevent overload and short circuits on electrical circuits, These are frequently used in homes. They are often mounted on the main electrical panel, also known as the distribution board, which serves as the focal point for all of the home's electrical circuits.
Commercial and Industrial
It is frequently found on electrical panels or distribution boards, which are used in commercial and industrial settings to manage and safeguard a variety of electrical circuits. They can be used with many types of fuses, including fast-acting, time-delay, and high-interrupting capacity fuses, and are offered in a range of sizes and configurations to fit various applications.
Regional Analysis
The Global Fuse Switches Market is segmented by region as North America, Europe, Asia Pacific, Latin America, and Middle East and Africa.
North America
Over the coming several years, the North American market for fuse switches is anticipated to expand gradually. The main market in this region is anticipated to be the United States, while Canada and Mexico also have significant development potential. This market is anticipated to increase as a result of factors including the rising demand for renewable energy sources and the rise in data centres and other important infrastructure that needs dependable power protection. North America dominated the global market for green data centres in 2021 and is anticipated to grow at the quickest rate during the forecast period. Fuse switch demand is also anticipated to increase as a result of the increased attention on workplace safety as well as the requirement to adhere to industry norms and regulations.
Europe
Fuse switch sales are anticipated to increase in Europe as well, albeit more slowly than in North America. The biggest markets in this region are anticipated to be the United Kingdom, Germany, France, and Italy. Battery electric vehicles have reached a record share of new car sales in the EU, but it is still a modest 12.1%. Other factors driving demand include the need for dependable power protection in sectors like manufacturing and healthcare. Fuse switch demand is also anticipated to increase as a result of the growing emphasis on energy efficiency and the necessity to adhere to regulatory standards for safety and emissions.
Asia-Pacific
Over the next several years, the fuse switch market is anticipated to grow at the fastest rate in the Asia Pacific region. The biggest markets in this region are anticipated to be China, India, Japan, South Korea, and Australia. Growth in this market is anticipated to be fueled by factors including the booming manufacturing and construction sectors, rising renewable energy usage, and rising demand for dependable power protection in data centres and other important infrastructure. The Asia-Pacific (APAC) region is crucial to worldwide efforts to achieve net-zero and a transition to green energy. The area is home to five of the 10 greatest emitters in the world (China, India, Indonesia, Japan, and South Korea) and contributes for around 45% of global greenhouse gas emissions due to its massive population Fuse switch demand is also anticipated to increase as a result of the increased attention on workplace safety as well as the requirement to adhere to industry norms and regulations.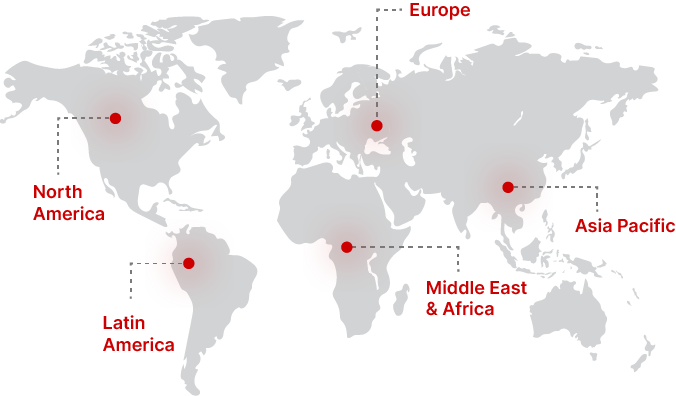 Regional Growth Insights
Download Free Sample
Key Players
Amorim Cork
JABEIRA
Lafitte
Uchiyama
PrecisionElite
Abel Pinho
Cork Tradition
Consusell
Molinas
JGR
YNB (Xiamen)
MA Silva
Fuse Switches Market Segmentations
Segment by Type
Vertical Design
Horizontal Design
Segment by Application
Household
Commercial and Industrial
Frequently Asked Questions