Market Overview
According to Reed Intelligence the Global Glycated Albumin Reagent Market Size will approximately grow at a CAGR of 8.07% during the forecast period.
Glycation is holding a sugar particle, for example, glucose, to a lipid or protein atom, albumin. Hence glycated albumin pertains to albumin, to which glucose has fortified. Albumin is present in the blood, organs, and body fluids. Glycated albumin has been progressively connected to various diabetes intricacies, including kidney illness, cardiovascular ailments, neuropathy, and distinct conditions.
Reagent composition for measuring glycated albumin to diagnose the presence or absence of diabetes and a method for measuring glycated albumin using the same, and more particularly, a reagent composition for measuring glycated albumin comprising a dye-encapsulated silica nano particle-boronic acid and a method for measuring glycated albumin using the same. Since a dye is encapsulated in silica nanoparticles in the reagent composition for measuring glycated albumin, the dye's inherent absorption wavelength is not affected by pH, and the composition has exceptional stability even when stored for at least a month at room temperature.
Market Dynamics
Market Drivers
Increasing prevalence of diabetes
Increasing diabetes prevalence is expected to be a significant factor driving the global glycated albumin market. The prevalence of diabetes has increased faster in middle-income and low-income countries. The growth of the glycated albumin market is fueled by companies concentrating on developing innovative and novel glycated albumin products. In addition, to gain a competitive advantage, the increasing number of product approvals and subsequent launches are anticipated to fuel the market's expansion.
Market Restrains
Cost of glycated albumin reagent
The price of the glycated albumin reagent may challenge the company's expansion plans. If the reagent is costly, it may be out of reach for healthcare facilities operating on a tight budget, especially in environments with limited resources. Increasing adoption may require finding economic alternatives or developing more competitive pricing methods.
Market Opportunities
Increasing Research and development activity
Any product's growth depends on a company's focus and investment in the research and development sector. Due to the rise in product innovation research, technology, and healthcare facilities, pharmaceutical companies now emphasize the R&D sector. The growth of the glycated albumin reagent market share is primarily driven by the increasing demand for more accurate diabetes diagnostic methods. The glycated albumin assay is utilized in diabetes diagnosis research and development. Using glycated albumin reagents to discover new diabetes treatments is a key opportunity for expanding the global glycated albumin market.
Market Scope
Report Metric
Details
Market Size by 2031
USD XX Million/Billion
Market Size in 2023
USD XX Million/Billion
Market Size in 2022
USD XX Million/Billion
Historical Data
2019-2021
Base Year
2022
Forecast Period
2023-2031
Report Coverage
Revenue Forecast, Competitive Landscape, Growth Factors, Environment & Regulatory Landscape and Trends
Segments Covered

Segmentation by Type

Human Glycated Albumin
Animal Glycated Albumin

Segmentation by Application

Hospitals and Clinics
Diagnostic Centers

Geographies Covered

North America
Europe
APAC
Middle East and Africa
LATAM

Companies Profiles

Asahi Kasei Pharma
DIAZYME
Abnova
LifeSpan
Exocell
BSBE
Medical system
Maccura
Leadman
Simes Sikma
NINGBO PUREBIO
Segmental Analysis
Segmentation By Type
Human serum albumin (HSA) is the most abundant plasma protein sensitive to glycation in vivo. The chronic hyperglycemic conditions in patients with diabetes mellitus (DM) induce a nonenzymatic Maillard reaction that denatures plasma proteins and forms advanced glycation end products (AGEs).
The Glycation of albumin takes place in an animal body. For research purposes, albumin is extracted from animal sources, and glycation is then performed in the laboratory.
Segmentation By Application
Glycated albumin is a key diagnostic marker for individuals with diabetes. In hospitals and clinics, glycated albumin is utilized for numerous purposes. Glycated albumin is commonly used as a leading indicator of diabetes disease. It provides information regarding the presence of glucose in the blood. Glycated albumin is used to detect the presence of protein in sick patients. Less albumin content indicates that a person is malnourished. Albumin that has been glycated is also an indicator of kidney disease in diabetic patients. In diabetes patients, a high glycated albumin level increases the risk of cardiovascular complications.
In the diagnosis centers, glycated albumin is used in the diagnosis of various diseases. Diabetes is one of the most significant diseases where glycated albumin level is tested. Diabetes causes various problems in the human body. In the diagnosis center, they check the patient's glycemic status and further healthcare providers the appropriate medications. Glucose testing in diabetes patients is one of the significant functions of glycated albumin reagent. This test helps in monitoring of diabetes status of an individual and helps in assessing the risk associated with treatment.
Regional Analysis
The Global Glycated Albumin Reagent Market is segmented by region as North America, Europe, Asia Pacific, Latin America, and Middle East and Africa.
North America
North America is expected to dominate the glycated albumin reagents market. This is due to the growing adoption of inorganic growth strategies, such as company acquisitions, by key regional players to expand their product portfolio. For instance, LifeSpan Biosciences, a leading provider of antibodies and life science research reagents, has announced its partnership with Everest Biotech, certified experts in antigen affinity goat polyclonal antibodies, to develop novel technologies for glycated albumin assay. This emphasis on new product development will drive North American market expansion in the coming years.
Europe
European region is expected to hold the second largest market for glycated albumin market, owing to the increasing cases of chronic kidney diseases in this region, which is expected to fuel the market growth. Last year, the European parliament stated that millions suffer from chronic kidney diseases that cause death. This expansion of kidney disease in European countries will increase the use of glycated albumin reagents for tests.
Asia-Pacific
The rapidly expanding healthcare infrastructure in the Asia-Pacific region and the rising disposable income of the population is responsible for the region's growth. The global rise in blood fractionation and the increasing need for human albumin in Asia-Pacific are the driving necessitate behind human albumin production. The albumin market in the Asia region is characterized by advancements in human albumin protein for automating the delivery of medications and extending the shelf life of pharmaceutical and biological substances.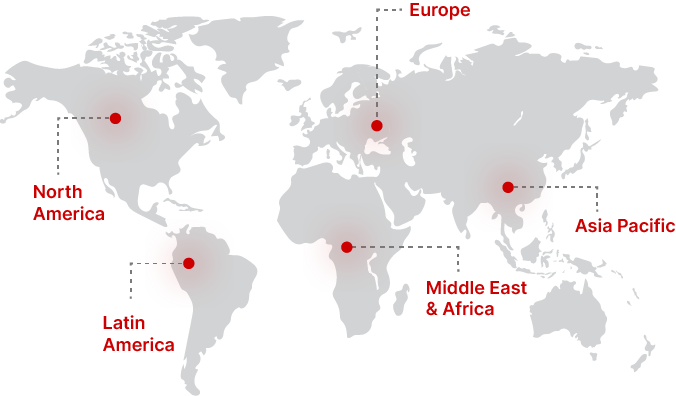 Regional Growth Insights
Download Free Sample
Key Players
DIAZYME
Abnova
LifeSpan
Exocell
BSBE
Medical system
Maccura
Leadman
Simes Sikma
NINGBO PUREBIO
Recent Developments
3 January 2023 - LifeSpan BioSciences Inc, a prominent supplier of antibodies and reagents, has introduced ELISA Kit-LS-F15522, a 96-well enzyme-linked immunosorbent assay (ELISA) for the quantitative detection of human glycated albumin in plasma and serum samples.
Glycated Albumin Reagent Market Segmentations
Segmentation by Type
Human Glycated Albumin
Animal Glycated Albumin
Segmentation by Application
Hospitals and Clinics
Diagnostic Centers
Frequently Asked Questions