Market Overview
According to Reed Intelligence the Global HVDC Systems Market Size will approximately grow at a CAGR of 8.1% during the forecast period.
Due to the growing need for efficient and dependable power transmission as well as the absorption of renewable energy sources, the market for HVDC systems is growing significantly. High-Voltage Direct Current (HVDC) systems are essential in overcoming the limitations of traditional HVAC (High-Voltage Alternating Current) systems because they provide reduced transmission losses over long distances and permit the interconnection of diverse power grids.
The necessity for long-distance power transmission, the growth in electricity demand, and the grid integration of renewable energy sources are the main market drivers. HVDC networks are essential for moving power from remote renewable energy production sites, such offshore wind farms, to inhabited regions as part of the global shift to sustainable energy.
Market Dynamics
Market Drivers
HVDC systems are best suited for underwater and submarine power transmission due to growing losses and limited space, which presents issues for HVAC systems. HVDC provides dependable and effective power transmission under these circumstances.
Market Restraints
A lack of technical expertise Designing, installing, and maintaining HVDC systems need specific knowledge. Due to a lack of skilled workers, implementing HVDC technology may be more difficult.
Market Opportunities
Transmission From Offshore Wind Farms
There are several prospects for HVDC systems to effectively transport power from offshore locations to onshore substations as offshore wind farm construction progresses.
Market Scope
Report Metric
Details
Market Size by 2031
USD XX Million/Billion
Market Size in 2023
USD XX Million/Billion
Market Size in 2022
USD XX Million/Billion
Historical Data
2019-2021
Base Year
2022
Forecast Period
2023-2031
Report Coverage
Revenue Forecast, Competitive Landscape, Growth Factors, Environment & Regulatory Landscape and Trends
Segments Covered

Segmentation By Type

Point-to-Point Transmission
Back-to-Back Station

Segmentation By Application

Overhead Transmission
Offshore Power Transmission

Geographies Covered

North America
Europe
APAC
Middle East and Africa
LATAM

Companies Profiles

General Electric Co
Siemens AG
ABB Ltd
Mitsubishi Electric Corporation
Toshiba Corporation
American Superconductor Corp
Hitachi Ltd
Schneider Electric
Prysmian Group
NR Electric Co
Sumitomo Electric industries
Nexans SA
NKT A/S
LS Industrial Systems Co
Segmental Analysis
Segmentation By Type
Point-to-Point Transmission
HVDC systems provide direct power transmission between two chosen stations across great distances. These networks link different power grids, make it possible for energy to be sent across international boundaries, and deliver energy from remote production locations to load centers.
Alternating stations: By using alternating stations, HVDC systems may quickly move AC power from one voltage level to another without the need for a drawn-out transmission. These devices effectively and flawlessly enable the electrical transmission between two AC power systems with different phase angles or operational frequencies.
Segmentation By Application
In HVDC systems, overhead power cables are used to carry energy across extremely long distances. In terrestrial locations, crowded electricity grids, and heavily inhabited places, these technologies are often employed.
Offshore Power Transmission
High-voltage direct current (HVDC) systems were created to transport power from offshore wind farms or other renewable energy projects to onshore substations. Remote offshore areas may efficiently power onshore networks using offshore HVDC systems.
Regional Analysis
The Global HVDC Systems Market is segmented by region as North America, Europe, Asia Pacific, Latin America, and Middle East and Africa.
Asia-Pacific
As a consequence of the rapid industrialization and urbanization of nations like China and India, this area has developed into a substantial market for HVDC systems. HVDC projects have a lot of potential because of the region's rising energy consumption and emphasis on integrating renewable energy. The market's potential for growth is further increased by the growth of cross-border linkages with nearby nations.
Europe
Due to its ambitious renewable energy targets and the need to link its national power grids, the continent has a significant demand for HVDC systems. The use of HVDC technology for effective power transmission and the inclusion of renewable energy sources are driven by the continent's goal to lower carbon emissions and increase energy security.
North America
HVDC systems have a sizable market in North America, especially in the United States and Canada. The need for HVDC transmission projects is rising as a result of the area's emphasis on the development of renewable energy sources and the requirement to transmit electricity from far renewable sources to load centers.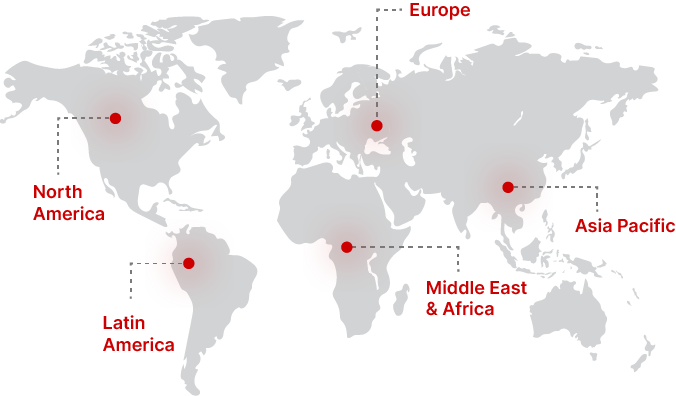 Regional Growth Insights
Download Free Sample
Key Players
General Electric Co
ABB Ltd
Mitsubishi Electric Corporation
Toshiba Corporation
American Superconductor Corp
Hitachi Ltd
Schneider Electric
Prysmian Group
NR Electric Co
Sumitomo Electric industries
Nexans SA
NKT A/S
LS Industrial Systems Co
Recent Developments
Voltage Source Converters (VSC) Technology
Due to its improved controllability, flexibility, and performance, voltage source converters have lately been utilised in HVDC systems.
HVDC Systems Market Segmentations
Segmentation By Type
Point-to-Point Transmission
Back-to-Back Station
Segmentation By Application
Overhead Transmission
Offshore Power Transmission
Frequently Asked Questions