Market Overview
The Global Infant Wooden Cots Market Size is projected to grow at a CAGR of approximately 4.6% during the forecast period.
Infant Wooden Cots is a special bed designed especially for infants and young childrento sleep in and with features such as adjustable mattress heights, teething rails, and easy-to-use drop-down sides. Infant wood cots usually consist of a wooden frame and have a small sleeping area that is enclosed by planks. This design allows for proper ventilation and visibility. Infant Wooden Cots are made with good quality of wood and mattress that provides a soothe comfort to new born babies. Infants Wooden Cots are also known as cribs or baby beds.
During the first two years of life, sleep plays a crucial role in promoting physical and mental well-being for newborns and young children. It is a dynamic process of development that supports growth, enhances learning, and improves attention span. Infants wooden cots are getting popular due to rising health and hygiene of new born babies and kids in developing countries.The infant wooden cots market analysis is a segment of the baby products industry. It includes various types of cots designed for newborns and infants, such as standard cribs, mini cribs, portable cribs, and convertible cribs.
Market Dynamics
Market Drivers
Rising Trend of child Care Products and Lifestyle
Parents and caregivers are increasingly focused on providing safe sleeping environments for infants. This has led to a demand for infant cots that meet safety standards and regulations. As disposable incomes rise in developing countries, parents are more likely to purchase infant cots that offer better quality and features.This demographic trend is likely to drive demand for infant cots.
Market Restraints
Innovation and Environment Consciousness
There is also a rising demand for multifunctional infant cots that can be used for other purposes, such as a recliner cot, changing table or a playpen. Infant Wooden cots may face competition from other materials such as plastic or metal, which may offer more affordable options for parents. This trend is driven by the need to maximize the use of space in smaller homes and apartments.There is a growing demand for eco-friendly and sustainable infant cots made from natural materials. As more consumers become environmentally conscious, there is anincreasing demand for eco-friendly and sustainable products. Infants' Wooden cots may face sustainability concerns due to the harvesting of wood and deforestation. This trend is driven by increasing environmental awareness and concerns.
Market Opportunities
Growing Population and Rising Income in Developing Countries
As per UN, the global human population has reached 8billion. The world population is projected to reach 8.5 billion in 2030, and to increase further to 9.7 billion in 2050 and 10.4 billion by 2100. The global population is projected to continue growing, leading to an increase in the number of infants. There will be high demand of wooden infant cots in public and private maternity hospital and infants care centers. Presently, parents are embracing 'smart' technology for their babies in a new trend.There is a new parenting approach that has transformed nurseries into connected data centers, utilizing technology to monitor and manage various aspects of infant care. In the past few years, a number of manufacturers have recognised the potential to equip babies with wearables and other smart products.for instance, Babyletto, offers a 3-in-1 portable crib with four distinct height adjustments and multiple mattress options. Such developments and advancements are expected to propel the growth during the forecast period.
Market Scope
Report Metric
Details
Market Size by 2031
USD XX Million/Billion
Market Size in 2023
USD XX Million/Billion
Market Size in 2022
USD XX Million/Billion
Historical Data
2019-2021
Base Year
2022
Forecast Period
2023-2031
Report Coverage
Revenue Forecast, Competitive Landscape, Growth Factors, Environment & Regulatory Landscape and Trends
Segments Covered

Segment by Type

Lacquer Wood Bed
No Lacquer Wood Bed

Segment by Application

Retail Stores
Specialty Outlets

Geographies Covered

North America
Europe
APAC
Middle East and Africa
LATAM

Companies Profiles

DELTA CHILDREN
GOODBABY INTERNATIONAL
STORKCRAFT
SILVER CROSS
THE MDB FAMILY
BABYBJÖRN
BABY'S DREAM FURNITURE
CHICCO
DREAM ON ME
EAST COAST NURSERY
GRACO
KOLCRAFT
MAMAS & PAPAS
MEE MEE
STOKKE
Segmental Analysis
Segment By Type
A lacquer wood bed is a bed crafted from wood that has undergone a treatment process using lacquer, which is a type of protective coating that enhances the wood's durability and gives it a polished finish. The lacquer finish protects the wood from scratches, moisture, and other types of damage, making it an ideal choice for long-lasting furniture. Lacquer wood beds are available in diverse designs, ranging from conventional to contemporary styles, and can be constructed using a variety of wood species, such as mahogany, cherry, maple, oak, among others.
They are typically made from lightweight materials, such as wood or plastic, and features a basket or cradle-like design that allows the baby to sleep comfortably and securely. No lacquer Wood bed comes with features such as adjustable height settings and vibration or rocking options, which can help soothe fussy babies and promote better sleep. Some models also include built-in lights, sounds, or music to help lull the baby to sleep.
Segment By Application
They are largely sold through physical stores and e-commerce retailers such as Walmart, Amazon, Buy BuyBaby, DaVinci, happiest and among others.
These Outlets offers a range of high-quality and innovative baby products, including cribs, strollers, and high chairs. For example, Babyletto and Stokke.
Regional Analysis
The Global Infant Wooden Cots Market is segmented by region as North America, Europe, Asia Pacific, Latin America, and Middle East and Africa.
North America
North America is a significant market for infants' cots, with the United States and Canada being the primary countries in the region. The market is highly competitive, with several established brands and manufacturers offering a wide range of infant cots at different price points. The North American infant cots market is expected to continue growing, driven by a rising demand for safe and comfortable sleeping solutions for babies.
The market's growth is also likely to be supported by technological advancements and innovations in the design and features of infant cots.For instance, the Snoo, a popular smart cot that automatically rocks upset infants back to sleep.The SNOO also has several features that make it stand out from traditional bassinets. It includes a built-in microphone that detects when a baby is crying and automatically responds with increased motion and sound to soothe them back to sleep. The bassinet also has an app that allows parents to monitor their baby's sleep patterns and adjust the SNOO's settings remotely.
Asia Pacific
Asia is a significant market for infant cots, with several countries in the region experiencing a high birth rate and increasing disposable incomes. China and India, are both populus with more than 1 billion human population and emerging economies of the world, have the largest market share in the infant baby care market. The market is diverse, with a wide range ofmanufacturers offering various types of infant cots at different price points.In some Asian countries, there is also a preference for traditional or handmade infant cots, which may incorporate cultural or religious elements into their design.
Europe
European consumers tend to prioritize high-quality materials, design, and functionality in their purchasing decisions, leading to the development of innovative and stylish infant cot designs. Safety and sustainability are also essential considerations for European parents when choosing infant cots. The availability of eco-friendly materials for crib and cot manufacture, as well as multifunctional features, has led to rising demand for baby cribs & cots in Europe.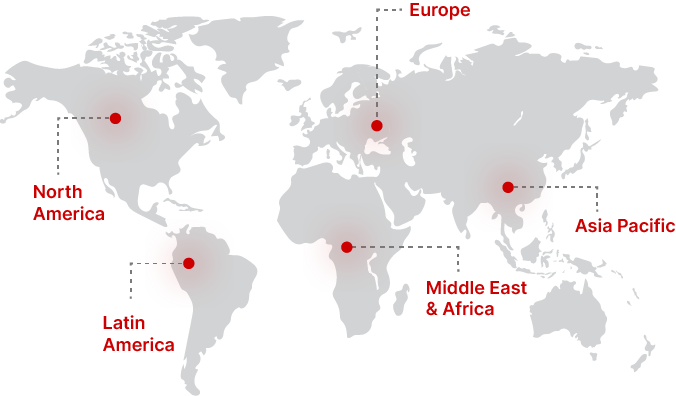 Regional Growth Insights
Download Free Sample
Key Players
DELTA CHILDREN
GOODBABY INTERNATIONAL
SILVER CROSS
THE MDB FAMILY
BABYBJÖRN
BABY'S DREAM FURNITURE
CHICCO
DREAM ON ME
EAST COAST NURSERY
GRACO
KOLCRAFT
MAMAS & PAPAS
MEE MEE
STOKKE
Recent Developments
In 2021, Cradlewise raised USD 7 million for its AI-Powered smart cribs for babies.The crib uses AI to learn the baby's sleep patterns and adapt to the changing needs. It can spot early signs of the baby waking up and automatically starts rocking and playing music to soothe the baby.
Infant Wooden Cots Market Segmentations
Segment by Type
Lacquer Wood Bed
No Lacquer Wood Bed
Segment by Application
Retail Stores
Specialty Outlets
Frequently Asked Questions