Market Overview
According to Reed Intelligence the Global IO Cards Market Size will approximately grow at a CAGR of 5.4% during the forecast period.
The increased use of automation and the quickening pace of technological innovation across a wide range of sectors are what are driving the worldwide market for IO cards.
The central processing unit (CPU) and external devices are interfaced via IO cards in a variety of applications, including as industrial automation, transportation systems, military hardware, telecommunications, and smart infrastructure. The expanding usage of Internet of Things (IoT) devices and the growing requirement for real-time data collection and control are driving up demand for IO cards.
Industry 4.0 efforts, which place a focus on the utilization of automated and intelligent manufacturing processes, as well as the growing industrial digitalization, are important drivers. There is an increasing need for specialized IO cards that provide low-latency data processing and smooth communication between edge devices and central servers or cloud platforms as edge computing and edge devices are used more often.
Market Dynamics
The rapid growth of the data center business and the increasing popularity of cloud computing services have increased the need for IO devices with improved speed and scalability. These cards provide efficient data transmission between servers and networking hardware.
Market Restraints
Traditional standalone IO cards struggle to compete with integrated solutions since they bundle several functionalities onto a single chip. The market for standalone IO cards may become more competitive as more functionality is included into SoC designs.
Market Opportunities
Due to the expansion of communication protocols like PCIe 5.0 and later, IO card manufacturers are now able to provide cards with increased bandwidth and faster data transfer rates to satisfy the demands of high-performance computing applications.
Market Scope
Report Metric
Details
Market Size by 2031
USD XX Million/Billion
Market Size in 2023
USD XX Million/Billion
Market Size in 2022
USD XX Million/Billion
Historical Data
2019-2021
Base Year
2022
Forecast Period
2023-2031
Report Coverage
Revenue Forecast, Competitive Landscape, Growth Factors, Environment & Regulatory Landscape and Trends
Segments Covered

Segmentation By Type

Digital IO Cards
Analog IO Cards

Segmentation By Application

Transportation
Military

Geographies Covered

North America
Europe
APAC
Middle East and Africa
LATAM

Companies Profiles

Contec
Emerson
WINSYSTEMS
ESD Electronics
MPL AG Elektronikunternehmen
Taiwan Pulse Motion
Intelligent Appliance
ADLINK Technology
ICOP Technology
Sealevel Systems
Measurement Computing
OpenATE
ACCES I/O Products
ADDI-DATA
Segmental Analysis
Segmentation By Type
In order to regulate discrete values of on or off states that are represented by digital signals, specialized hardware known as digital IO cards is utilized. Due to their inclusion of digital input and output capabilities, these cards are appropriate for tasks requiring straightforward binary control, such as turning devices on or off or decoding binary sensor data.
Analog IO cards are the only things capable of processing all analog signals at consistent voltage levels. Because they can accurately detect and manipulate analog signals, these cards are appropriate for applications that need precise data collecting from sensors and actuators with a variety of voltage levels.
Segmentation By Application
IO cards have a variety of uses in the transportation industry. IO cards are crucial components of transportation systems because they can monitor and control a variety of subsystems, such as vehicle management, on-board diagnostics, communication interfaces, and safety systems. They make it possible for effective data management and collecting in cars, aircraft, and other forms of transportation.
For mission-critical applications, the military largely depends on IO cards. IO cards are crucial for real-time data collecting, signal processing, and transmission in military equipment. They are used in defense-related avionics, radar, communication, and military vehicle applications.
Regional Analysis
The Global IO Cards Market is segmented by region as North America, Europe, Asia Pacific, Latin America, and Middle East and Africa.
North America
In North America, there is a considerable market for IO cards. Particularly in the IO card-intensive telecommunications, military, aviation, and transportation industries, the region boasts a substantial number of businesses and a well developed technological infrastructure. The continued advancements in automation, industrial IoT, and smart manufacturing are further factors impacting the need for IO cards across a number of industrial sectors in North America.
Europe
There is a considerable need for IO cards because of how advanced the transportation and industrial automation sectors are in Europe. IO cards are crucial for controlling complex systems in the automotive and aerospace industries, which are widely represented in European countries including Germany, France, and the United Kingdom. The growing focus on industry 4.0 projects, smart city initiatives, and industrial digitalization is mostly to blame for the rising demand for IO cards in Europe.
Asia Pacific
The Asia Pacific market, which is continually expanding, offers several opportunities for IO cards. The expanding military, transportation, and industrial sectors in the region are driving up demand for IO cards. Nations like China, Japan, South Korea, and India are seeing rapid industrialisation and technology growth, and these advancements are assisting IO cards in gaining greater traction across a range of sectors.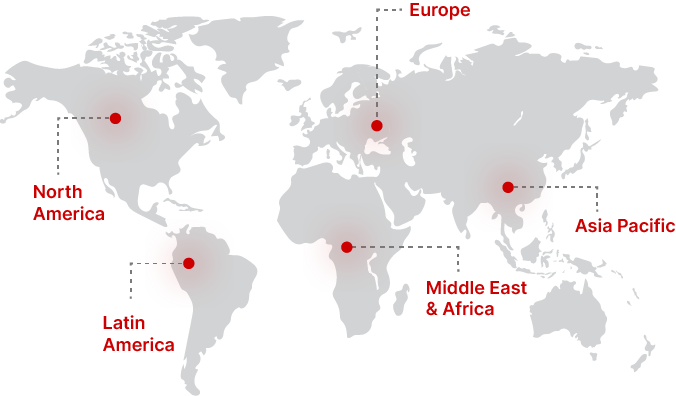 Regional Growth Insights
Download Free Sample
Key Players
Contec
Emerson
WINSYSTEMS
ESD Electronics
MPL AG Elektronikunternehmen
Taiwan Pulse Motion
Intelligent Appliance
ADLINK Technology
ICOP Technology
Sealevel Systems
Measurement Computing
OpenATE
ACCES I/O Products
ADDI-DATA
Recent Developments
As IO card manufacturers strive harder to integrate security precautions and guarantee the dependability of their devices, security and dependability have increased. These advances tremendously benefit the military, communications, and transportation industries, as well as other important businesses.
IO Cards Market Segmentations
Segmentation By Type
Digital IO Cards
Analog IO Cards
Segmentation By Application
Frequently Asked Questions