Market Overview
According to Reed Intelligence the Liquid Metal Battery Market Size will approximately grow at a CAGR of 24.7% during the forecast period.
Several factors are causing the battery sector to innovate and grow quickly. Battery types, such as Mg-Sb and Pb-Sb batteries, and applications, such as power grids, portable devices, and gasoline-powered cars, are used to segment the market.The need for portable electronic devices like laptops, tablets, and smartphones is fueling the growth of the battery industry. Consumer expectations for longer battery life and dependable power sources for their mobile devices are driving the demand for improved battery technologies.
In order to manage changes in energy supply and demand, batteries are crucial for energy storage in the power grids industry. For grid stability, energy efficiency, and the integration of renewable energy sources into power networks, devices that store energy in batteries are essential. As more people turn to renewable, ecologically friendly kinds of power, the need for batteries has grown.
Market Dynamics
Market Drivers
Due to continual developments in battery technology, particularly those made to the components and manufacturing methods, it is now feasible to produce liquid metal batteries that are both effective and affordable. Since liquid metal batteries' efficiency, durability, and safety have improved, a wider range of energy storage applications are now feasible.
As more people across the world transition to renewable energy sources like wind and solar power, the necessity for energy storage solutions has increased. Because liquid metal batteries can store more renewable energy and provide it when needed, it is now possible to build an energy infrastructure that is more reliable and ecologically beneficial.
Market Restraints
Liquid metal battery systems might be more expensive than those that use other types of energy storage at first. This cost issue might be a barrier, particularly for smaller businesses or areas with little financial resources. Costs are anticipated to decrease over time as a result of economies of scale and better production processes.
Liquid metal batteries are still a relatively new technology with a lot of issues that need to be resolved. Electrode stability, electrolyte deterioration, and overall system performance are a few of these problems. In order to solve these issues and improve the performance of liquid metal batteries, further research and development are required.
Market Opportunities
Due to the need for grid stability and the growing integration of renewable energy sources, grid-scale energy storage technologies, such as liquid metal batteries, have a lot of promise. For grid-level applications, liquid metal batteries are the optimum option because to their high power density, higher storage capacity, and quick reaction times.
Market Scope
Report Metric
Details
Market Size by 2031
USD XX Million/Billion
Market Size in 2023
USD XX Million/Billion
Market Size in 2022
USD XX Million/Billion
Historical Data
2019-2021
Base Year
2022
Forecast Period
2023-2031
Report Coverage
Revenue Forecast, Competitive Landscape, Growth Factors, Environment & Regulatory Landscape and Trends
Segments Covered

Segmentation By Type

Mg-Sb Battery
Pb-Sb Battery

Segmentation By Application

Portable Devices
Power Grids
Fuel Vehicles

Geographies Covered

North America
Europe
APAC
Middle East and Africa
LATAM

Companies Profiles

Ambri Inc.
Pellion Technologies Inc.
Aquion Energy, Inc.
EnerVault
Segmental Analysis
Segmentation By Type
Antimony (Sb) and magnesium (Mg) are required for Mg-Sb batteries. These batteries feature a great cycling performance, a long cycle life, and a high energy density. Mg-Sb batteries may be a dependable and effective energy storage option for a range of applications.
These two ingredients make up the majority of lead-antimony batteries. A strong reputation for durability and capacity exists for these batteries. Due to their cheap cost, simplicity in production, and exceptional performance in certain applications, Pb-Sb batteries are extensively employed in a variety of sectors.
Segmentation By Application
Consumer electronics' broad category of portable devices includes a wide range of products, including computers, phones, tablets, and wearable technologies. Liquid metal batteries are the greatest choice for powering portable gadgets because they provide benefits such a high energy density, a long cycle life, and greater safety. With the use of these batteries, mobile apps may be able to operate for longer lengths of time before having to be recharged, enabling users to use their devices for longer durations of time between charges.
A innovative and practical method to control changes in power supply and demand is to use liquid metal batteries. Consequently, there may be a considerable influence on the amount of energy that power networks store. These batteries have the potential to store extra power produced during periods of low demand and release it during periods of high demand, increasing the dependability of renewable energy sources and ensuring grid stability.
Studies on the use of liquid metal batteries in fuel vehicles, such as electric and hybrid automobiles, are also being conducted. These batteries are ideal for powering electric cars because to their high energy density, quick charging, and extended cycle life. They may encourage the adoption of electric cars, which would help the environment by reducing our dependency on fossil fuels. This would help to get beyond the drawbacks of the present battery technology, such as its short range and prolonged charging periods.
Regional Analysis
The Global Liquid Metal Battery Market is segmented by region as North America, Europe, Asia Pacific, Latin America, and Middle East and Africa.
North America
North America is a significant market for liquid metal batteries due to its growing focus on integrating renewable energy sources and system modernization. The region has experienced a rise in investments in energy storage facilities as a result of favorable government incentives and policies. The US is a prominent market player with a number of commercial liquid metal battery installations and pilot programs. A strong infrastructure for research and development in the field is another advantage that encourages developments in battery technology.
Europe
In Europe, there is a considerable market for liquid metal batteries. The European Union has set lofty goals for renewable energy and has been investing in energy storage to make it easier to integrate intermittent renewable energy sources. There is a lot of interest in the use of liquid metal batteries for grid-scale energy storage applications from countries like Germany, the UK, and France. Additionally, given the area's strong focus on environmentally friendly transportation, liquid metal batteries may be used in the electrification of autos.
Asia Pacific
The region's growing need for dependable, sustainable power is having an impact on regional urbanization and the Liquid Metal Battery Market growth. Countries like China, Japan, and South Korea are investing a lot in energy storage infrastructure in an effort to promote the use of renewable energy sources and enhance system stability. The development and use of liquid metal batteries is facilitated by the region's advanced manufacturing capabilities and battery technology.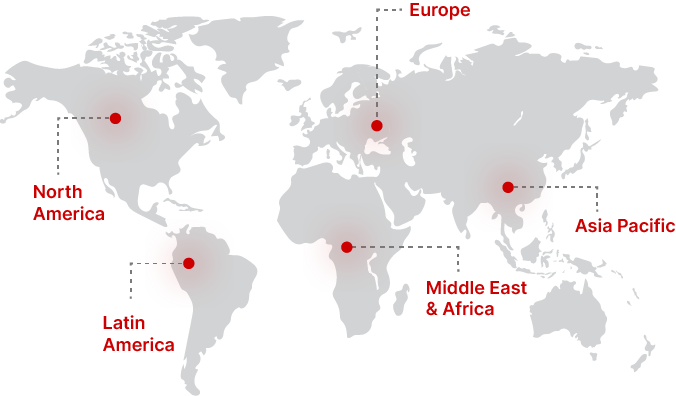 Regional Growth Insights
Download Free Sample
Key Players
Ambri Inc.
Pellion Technologies Inc.
EnerVault
Recent Developments
The electrification of transportation is a potential market for energy storage technologies given the quick uptake of electric vehicles (EVs) and the need for effective charging infrastructure. EV charging stations with high-capacity energy storage that enable quick charging and load control may be built using liquid metal batteries.
Liquid Metal Battery Market Segmentations
Segmentation By Type
Mg-Sb Battery
Pb-Sb Battery
Segmentation By Application
Portable Devices
Power Grids
Fuel Vehicles
Frequently Asked Questions