Market Overview
The Global Lithium Air Battery Market Size is projected to grow at a CAGR of approximately 12.1% during the forecast period 2023-2031.
Lithium Air Battery is a rechargeable battery that uses reduction of oxygen at the cathode and oxidation of lithium at the anode to induce a current flow or a metal–air electrochemical cell. A Li-air cell creates voltage from the availability of oxygen molecules (O2) at the positive electrode. O2 reacts with the positively charged lithium ions to form lithium peroxide (Li2O2) and generate electric energy. Lithium–air batteries comprise of three major components, a Li anode, an electrolyte, and an air cathode.
Lithium-air batteries, have a lot of potential for effective energy storage applications that could help solve future energy and environmental issues. The lithium–air battery utilizes infinite oxygen in the air to store or release energy through a semi-open cathode structure and bears an ultra-high theoretical energy density of more than 1,000 Wh/kg. Therefore, it has been considered as the candidate for next-generation energy storage in versatile fields such as electric vehicles, telecommunications, and special power supply. It is founded that lithium-air batteries can store up to five times greater energy than the lithium-ion batteries that power today's smartphones, laptops, and electric vehicles.
Market Dynamics
Market Drivers
Emergence of Electric Vehicles and Smart Grid of Technologies
There is significant rise in the production and sale of Electrical Vehicles around the world. As per, IEA (International Energy Agency), in 2021 consumers across the world spent an estimated USD 250 billion on EV purchases. The global production capacity of batteries is set to increase from below 200 GWh in 2019 to over 1200 GWh in 2024, following massive capital expenditure by listed battery manufacturing companies.
The global climate change is leading to global warming and increasing earth temperature. The companies want to reduce their carbon footprints by adopting sustainable production solutions. The EV market is growing drastically from past 5 years, and the demand of batteries, which are indispensable part of electronic vehicles have increased significantly. The leading automotives Toyota announced 3.5 million annual electric car sales by 2030 and the rollout of 30 BEV models.
Global Demand for Sustainable Energy Solutions
Since Pandemic, there are many initiatives being taken to reduce global carbon emissions by adopting sustainable energy solutions by governments across the globe. The global supply chain got largely affected which in turn increased prices of crude oils. Presently, most of the countries relied on imports of crude oil and natural gases from OPEC nations. These countries spend major part of their exchequer for importing crude oils. Thus, these countries want to eliminate this huge expenditure and channelise this money for alternative and emerging energy sources that will boost their economy as well. This is why, many countries are offering subsidies or tax benefits on electric vehicles purchases. This effort ignites demand for batteries which is a crucial component of electric vehicles.
Market Restraints
Highly Competitive Market
The electronic vehicles market is highly competitive with presence of strong global players and any technological disruptions may affect the growth of Li-Air batteries. However, electronic market is a new segment of automotive industry, which is giving rise to many start-ups. The initial investment in electronic vehicles is higher than tradition vehicles which runs on fuels. It makes tough choice to buy for people living in the low-income countries. The EV market become highly competitive by adopting innovative technologies such as Internet of things (IoT) and Infotainment systems to the vehicles and branding as special utility vehicles.
The electric vehicles are new and emerging segment of automotives. There are various incidents of batteries caught fire leading to torch the vehicle and the smart phones too. Currently, any such thing become widespread and can affect the potential lithium Air batteries in the forecast period. These few cases can limit the demand of electronic batteries in hot climate regions. The regulatory frameworks are being strengthen which can impact the production of lithium-air batteries. The limitations in availability of batteries and recharging facility for Electric Vehicles may retard the growth of Lithium- Air batteries.
Market Opportunities
There are various innovation and technological advancements are going on. The world has become more dynamic and what is relevant today may not be relevant for tomorrow. This is why batteries manufacturers are investing heavily on research and development. This has created demand for new innovation i.e., Lithium-ion battery which is powerful than traditional Li-ion batteries.
This new innovation can solve rising problem of battery capacity and will offer long journey with a single charge in 2 wheelers and 4 wheelers electronic vehicles, which in turn create high market growth for Lithium-Air Batteries. Its heavy-duty usage makes it more demanding. Furthermore, the rising global fuel prices and fall in crude oil demand is also leading people to switch to electronic vehicles, which is green and clean energy and helps in global carbon emissions. Thus, high demand of EVs will creates significantly high demand for sales of Lithium-Air batteries.
Market Scope
Report Metric
Details
Market Size by 2031
USD XX Million/Billion
Market Size in 2023
USD XX Million/Billion
Market Size in 2022
USD XX Million/Billion
Historical Data
2019-2021
Base Year
2022
Forecast Period
2023-2031
Report Coverage
Revenue Forecast, Competitive Landscape, Growth Factors, Environment & Regulatory Landscape and Trends
Segments Covered

Segmentation by Type

Aqueous Lithium-Air Battery
Solid State Lithium-Air Battery
Aprotic Li-Air battery

Segmentation by Application

Automotive
Electronics
Medicals

Geographies Covered

North America
Europe
APAC
Middle East and Africa
LATAM

Companies Profiles

PHINERGY
EV DYNAMICS (HOLDINGS) LIMITED
FUJI PIGMENT CO., LTD.
XINJIANG JOINWORLD CO., LTD.
ACTXE LIMITED
DE NORA TECH, INC.
DURACELL INC.
IBM CORPORATION
POLYPLUS
LITHIUM AIR INDUSTRIES, INC.
Segmental Analysis
Segmentation By Type
Aqueous Lithium-Air Battery
An aqueous Li–air battery consists of a lithium metal anode, an aqueous electrolyte and a porous carbon cathode. The aqueous electrolyte combines lithium salts dissolved in water. It avoids the issue of cathode clogging because the reaction products are water-soluble.
Solid State Lithium-Air Battery
The solid-state Li-air battery eliminates chances of ignition; thus, it is not flammable. It uses a lithium anode, a porous-carbon cathode, and an electrolyte made of a ceramic, glass or ceramic-glass.
Aprotic Li-air battery is typically composed of a metallic lithium anode, porous O2 breathing cathode, and lithium salt in an organic solvent. An aprotic Li-air battery may be charged for reuse.
Segmentation By Application
It is largely used in commercial and passengers electronic vehicles ranging from 2 wheelers to 4wheelers.
Li-air battery is used in electronic gadets such as mobiles, tablets and smart watches.
Li-air battery is also used in many medical devices.
Regional Analysis
The Global Lithium Air Battery Market is segmented by region as North America, Europe, Asia Pacific, Latin America, and Middle East and Africa.
North America
In North America, The US dominates the region by presence of large number of electronic vehicles and market for Lithium-Air Batteries. US govt. is also providing tax rebates on Electric vehicles purchase. This region is highly competitive due to presence of highly advanced and technology. For instance, Tesla launched first auto-pilot and full self-driving passenger cars and US researchers have developed a lithium-air battery with solid electrolyte whose energy density could possibly be increased four times compared to today's lithium-ion batteries. In a test cell, the team said it achieved 1,000 charge and discharge cycles.
Thus, US will dominate the North American region during the forecast period. Canada is the only country in North America, that has all the critical minerals such as cathode and the anode materials required to manufacture EV batteries. Canada is also receiving heavy investments from global automotives such as Ford, General Motors, and Stellantis for EV manufacturing. Thus, the Lithium-air Battery market will expect a strong growth in this region.
Latin America
In Latin America region, Brazil, Argentina, Bolivia and Chile has planned to leverage its vast abundance of lithium mining for manufacturing of EVs in the region. The growing population, rising disposable income, reduction of carbon emissions are few factors that will boost the demand of lithium-air batteries in the forecast period.
Europe
In Europe, European union is advocating for electronic vehicles and formulating regulatory guidelines for Lithium-Air batteries. Moreover, UK, France, Germany wants to eliminate their natural gas and fuel needs by manufacturing Lithium-air batteries for electronic vehicles. Europe is also wanted to use Lithium-air batteries for industrial equipment such as forklifts, Commercial compact utility vehicles. Considering these developments, The Lithium Air battery market will experience high growth in the forecast period.
Asia Pacific
In Asia-Pacific region, China, India and Japan are dominant countries and have largest share for Electronic Vehicles market. China is the world's largest manufacturer of Electronic Vehicles due to its manufacturing capabilities and abundance of cheap labours. India is also fastest growing market for Electronic Market and their government is also giving tax rebates and subsidies for adopting Electronic Vehicles and also inviting global batteries manufactures to their country for making India, an electric vehicle nation by 2030. This region is highly energy dependent for crude oil and want to become free from reliance of crude oi imports. The region may face dent in sales of lithium-Air batteries due to lack of disposable income and infrastructure support for EVs. Despite some challenges this region will dominate in EVs and Lithium-air Battery market in the world.
Middle East and Africa
In Middle-East, most countries have abundance of crude oil and export of oil is major source of revenue after travel. Due to this, They are also shifting investing in Electronic vehicles and other emerging technologies. Thus, this market will experience a positive growth in this region.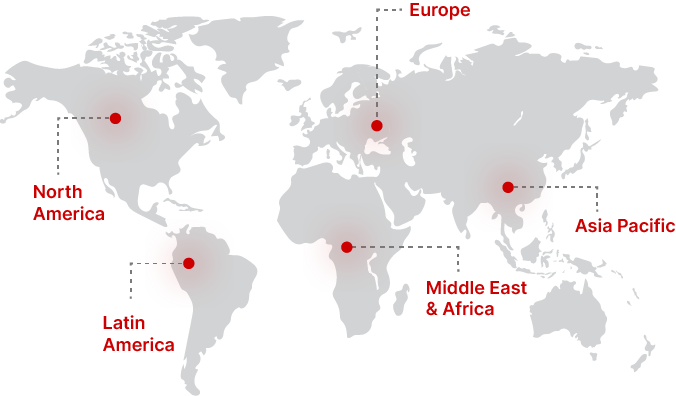 Regional Growth Insights
Download Free Sample
Key Players
EV DYNAMICS (HOLDINGS) LIMITED
FUJI PIGMENT CO., LTD.
XINJIANG JOINWORLD CO., LTD.
ACTXE LIMITED
DE NORA TECH, INC.
DURACELL INC.
IBM CORPORATION
POLYPLUS
LITHIUM AIR INDUSTRIES, INC.
Recent Developments
In March 2022, Tesla announced the opening of its Tesla Gigafactory Texas. Gigafactory Texas is located near Austin and will manufacture Tesla Cybertruck, Tesla Semi, Model 3, and Model Y for the eastern United State market. The factory is the second-largest factory in terms of size in the U.S. and the second-largest in terms of volume.
In June 2022, Volkswagen AG announced the operation of its North American Battery engineering laboratory in Chattanooga. The company invested USD 22 million in developing and constructing the new flagship facility and its main purpose is to test EV batteries and high voltage engineering activities.
In 2021, Zinc8 Energy Solution has developed a battery technology for the energy storage and has worked with New York state for the installation of system. This system uses zinc and air as fuel and are focused on speed of response along with storage.
In June 2021, Tesla announced the roll of the first production Tesla Model S Plaid. It's a four-door electric car with an estimated range of 390 miles. The Plaid is the top-of-the-line Model S, with 1,020 horsepower, and a O-to-60-mph time of 2 seconds. The Plaid charges faster at Tesla superchargers has a more spacious back seat, and a better entertainment system.
Lithium Air Battery Market Segmentations
Segmentation by Type
Aqueous Lithium-Air Battery
Solid State Lithium-Air Battery
Aprotic Li-Air battery
Segmentation by Application
Automotive
Electronics
Medicals
Frequently Asked Questions