Market Overview
According to Reed Intelligence the Global Night Light Market Size will approximately grow at a CAGR of 4.4% during the forecast period.
In recent years, the market has grown a lot. This is due to things like more people wanting options for ambient lighting, more people learning about how important sleep hygiene is, and improvements in lighting technology. One of the main reasons the market is growing is that more people are becoming aware of how light affects how well you sleep. Research has shown that being exposed to bright or blue-rich light right before bed can mess up the way your body normally sleeps. Because of this, many people are turning to night lights that give off warm, dim light to help them sleep.
There are many different kinds of night lights, such as ones that plug in, ones that run on batteries, ones that can be charged with a USB cable, and ones that can be carried around. Each type is made for different users' needs and tastes. Night lights can also come in different styles, like wall-mounted lights, table lamps, and artistic lights, so people can choose ones that match their room's design. With the rise of "smart home" technologies, night lights now have features that let them link to the internet. Smart night lights can be controlled from afar using smartphone apps or voice helpers. This lets users change settings like brightness, color, and when the light turns on and off. These smart features make things easier for users and give them more ways to customize them, which increases the demand for these kinds of goods.
Market Dynamics
Market Drivers
Decor and Aesthetic Appeal
There are many different designs and types of night lights, including decorative ones that add style to a room. These nice-looking night lights are made for people who want both function and style in their lighting.
More and more people are becoming aware of how important sleep hygiene and making good sleeping surroundings are. Night lights are a big part of this because they give off soft, dim light that helps people relax and sleep better.
Market Restraint
Shift to Integrated Lighting Solutions
Integrated lighting solutions, in which lighting is built into furniture, features, or smart home systems, could harm the demand for night lights. People may like lights that can be used for multiple things, so they don't have to buy different night lights.
Market Scope
Report Metric
Details
Market Size by 2031
USD XX Million/Billion
Market Size in 2023
USD XX Million/Billion
Market Size in 2022
USD XX Million/Billion
Historical Data
2019-2021
Base Year
2022
Forecast Period
2023-2031
Report Coverage
Revenue Forecast, Competitive Landscape, Growth Factors, Environment & Regulatory Landscape and Trends
Segments Covered

Segmentation by Type

Led Night Light
Halogen
Incandescent
Others

Segmentation by Application

Commercial
Residential

Geographies Covered

North America
Europe
APAC
Middle East and Africa
LATAM

Companies Profiles

Philips
Eaton
Osram
General Electric
Panasonic
Legrand
Opple
Pak
Hugo Brennenstuhl
Feit Electric
Amertac
Munchkin
Maxxima
Segmental Analysis
Segmentation by Type
LED (Light Emitting Diode) night lights are the most famous ones on the market. LED lights have many benefits, such as using less energy, lasting longer, and making a wide range of colours and lighting patterns. LED night lights are known for being long-lasting, using little energy, and having a variety of designs and uses.
Halogen night lights use bulbs that give a nice, bright light called halogen. The colour rendering index (CRI) of these bulbs is high, which means they show colours more correctly. Halogen night lights give off a warm glow and are known for how brightly they shine. But compared to LED lights, they use more energy and last less long.
Incandescent night lights use traditional incandescent bulbs, which give a warm, yellowish light. In the past, these bulbs were often used in night lights. But LED and halogen lights are more energy-efficient than regular lights. They also last less long and are slowly being taken out of use in many countries because they use more energy.
This area may include night lights that don't fit into the LED, halogen, or incandescent categories because they use different power sources or have unique designs. It could include specialized or niche night lights that use different lighting or power sources.
Segmentation by Application
Businesses like hotels, restaurants, offices, and shops use nightlights in many different ways. In these places, nightlights do a lot of things, like set the mood, help people find their way, keep them safe, and make customers and workers feel welcome. In commercial buildings, night lights can be used in hallways, corridors, reception areas, lobbies, and other public places
Night lights are used commonly in residential places like homes, flats, and other places where people live. Night lights can be used in homes in places like bedrooms, nurseries, children's rooms, bathrooms, halls, and stairs. Night lights in homes are mostly used to create a calm and relaxing atmosphere, make it easier to get around at night.
Regional Analysis
The Global Night Light Market is segmented by region as North America, Europe, Asia Pacific, Latin America, and Middle East and Africa.
North America (United States, Canada and Mexico)
North America, which includes the United States, Canada, and Mexico, has a well-developed and very competitive market for night lights. There is a lot of focus on sleep health and safety, which is what drives the need for night lights in homes and businesses. There are many different kinds of goods on the market, such as LED night lights, smart night lights, and decorative lights. Key players in the region offer new designs, ways to save energy, and improved features to meet the needs of customers.
Europe (Germany, UK, France, Italy, Russia and Spain etc.)
The night light market in Europe, which includes countries like Germany, the UK, France, Italy, Russia, and Spain, is mature and strongly focuses on style, quality, and sustainability. Energy-efficient LED night lights are popular, and there is a growing demand for smart night lights that work with home control systems. The market is affected by strict safety rules and growing consumer awareness of good sleep hygiene. Manufacturers in Europe emphasize new products, materials that are good for the environment, and the ability to make things just the way the customer wants.
Asia-Pacific (China, Japan, Korea, India, Australia and Southeast Asia etc.)
The market in Asia-Pacific, which includes China, Japan, Korea, India, Australia, and Southeast Asian countries, is growing quickly because of factors like rapid urbanization, rising disposable incomes, and changing customer lifestyles. The area is a big manufacturing centre, so many different kinds of night lights are at different prices. The market is dominated by LED night lights, which are cheap and use less energy. Countries like China and Japan are known for their technological advances and unique lighting solutions
South America (Brazil, Argentina and Colombia etc.)
The market in South America, including countries like Brazil, Argentina, and Colombia, is developing at a steady pace. There is a growing awareness of sleep quality and safety, driving the demand for night lights in residential and commercial sectors. LED night lights are gaining popularity, and there is a demand for cost-effective solutions. The market in South America is characterized by a mix of local manufacturers and international brands catering to different consumer segments.
Middle East & Africa (South Africa, UAE and Saudi Arabia etc.)
The market for night lights in places like South Africa, the United Arab Emirates, and Saudi Arabia is changing. The market is driven by things like more people living in cities, more people having money to spend, and the value of safety and convenience growing. LED night lights are popular, and people want options that use less energy and last longer. Both local and international companies are on the market, and they offer a wide choice of night lights.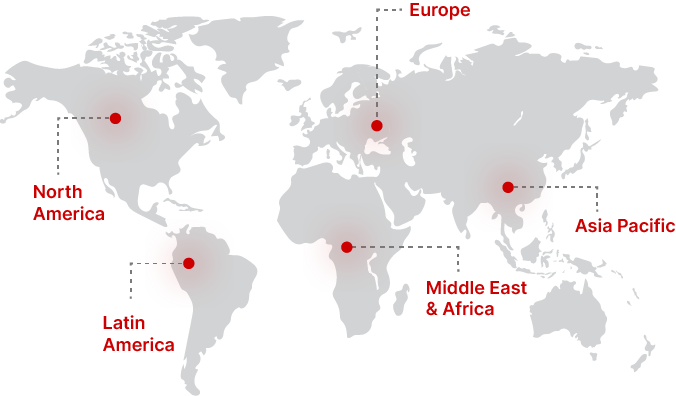 Regional Growth Insights
Download Free Sample
Key Players
Philips
Eaton
General Electric
Panasonic
Legrand
Opple
Pak
Hugo Brennenstuhl
Feit Electric
Amertac
Munchkin
Maxxima
Night Light Market Segmentations
Segmentation by Type
Led Night Light
Halogen
Incandescent
Others
Segmentation by Application
Frequently Asked Questions