Market Overview
The Global Sleep Support Spray Market Size is expected to grow at a CAGR of approximately around 6.1% during the forecast period of 2023-2031.
A sort of spray known as a "Sleep Support Spray" is intended to make it easier for people to fall asleep and to improve the quality of their sleep. These sprays frequently include a combination of organic substances, such lavender or chamomile, which are thought to encourage relaxation and lessen tension. The relaxing aroma of sleep sprays, which are typically sprayed into the pillow or blanket before bed, can contribute to a more comfortable resting environment. Other components, such as melatonin, a hormone that aids in regulating sleep-wake cycles, may also be present in certain sleep sprays.
Sleep Supportsprays often consist of mixtures of essential oils, with lavender or chamomile predominating most frequently, and are created using the principles of aromatherapy. These essential oils, like all aromatherapy, aim to promote sleep by inducing brainwaves that lead to a more relaxed or peaceful state. Since sleep-inducing fragrances are produced by sleep sprays, our bodies create melatonin, a hormone that promotes peaceful sleep, and we fall asleep more quickly than we would otherwise.
Due to growing understanding of the value of sleep for general health and wellness, this industry has expanded recently. Compared to more conventional sleep aids like pills or prescription medications, sleep sprays are easy and natural. The market for sleep sprays offers a variety of goods from different manufacturers, including sprays with varied smells and compositions to address certain sleep problems, such insomnia or snoring. As more individuals look for safe, efficient ways to enhance their sleep, this market is anticipated to expand.
Market Dynamics
Global Sleep Support Spray Market Drivers
Insomnia, both acute and chronic, is highly prevalent. Across the world, one in three persons have symptoms of insomnia, and 10% of adults really have an insomnia condition.
The market for sleep spray is being driven by the rising frequency of insomnia among individuals. A common sleep issue called insomnia can make it difficult to get to sleep, stay asleep, or avoid waking up too early. Several things, including stress, worry, lifestyle choices, illnesses, or drugs, might contribute to it. Both physical and mental health may be negatively impacted by insomnia, which may also raise one's risk for depression, anxiety, obesity, diabetes, and cardiovascular disease.
As more individuals struggle with insomnia, they are turning to all-natural sleep aids like sleep sprays. The substances used in sleep sprays are said to encourage relaxation, lower anxiety, and enhance the quality of sleep. Because they are seen as safer and having fewer negative effects, many individuals choose sleep sprays over prescription sleep aids. The ease with which sleep sprays may be applied to the pillow or bed before night contributes to their attractiveness.
Sleep sprays are in high demand as a safe, all-natural way to enhance the quality of your sleep because of insomnia. As people are understanding the value of sleeps increases, it is expected that the market for natural and safe sleep sprays will continue to develop.
Organic and Natural Ingredient
Sleep sprays are a practical choice for those who have problems falling asleep since they are simple to use and can be administered quickly and simply before bedtime. A blend of essential oils that have been proved to assist sleep is used in the creation of several sleep sprays. For instance, lavender, chamomile, which is widely used to reduce tension and promote peaceful sleep, or frankincense, which may be used to set the mood for sleep. which are appealing to customers seeking all-natural alternatives to conventional sleeping pills. Considering these factors, the market for sleep spray is growing.
Global Sleep Support Spray Market Restraints
Even though Most customers believe sleep sprays to be harmless, there are some potential negative effects and safety issues that people should be aware of. Drowsiness is one of the most frequent adverse effects of sleep sprays. Although this is the product's intended result, it might occasionally linger longer than expected, leaving users groggy and unable to function the next day. When taking a sleep spray, some persons may develop dry mouth, headaches, or dizziness in addition to sleepiness. The risk for overdose with sleep sprays is another issue with safety. It's crucial to follow the directions on the label since some sleep sprays include substances that might be dangerous if used in big concentrations.
With sleep sprays, especially those that contain drugs like benzodiazepines or antihistamines, there is also a chance of dependency. Some drugs have a tendency to become addictive, and stopping them suddenly might cause withdrawal symptoms.
Lastly, it's crucial to understand that sleep sprays are not a replacement for qualified medical guidance and care. It's crucial to consult a healthcare professional if you consistently have sleep problems in order to determine the underlying reason and create a suitable treatment strategy.
Global Sleep Support Spray Market Opportunities
Increasing Awareness About Sleep Cycle and Products Related to That
The market for sleep spray has chances for businesses to offer goods that can support better sleep quality and relaxation. Natural components with relaxing and soothing characteristics, such lavender, chamomile, and valerian root, are frequently included in sleep sprays. For instance According to scientific research, lavender oil can lower blood pressure and heart rate while also enhancing the quality of your sleep. The older individuals who inhaled a mixture of chamomile and lavender had less anxiety and despair.Your sympathetic nervous system is calmed by cedar wood oil (which controls your heart rate and adrenaline). A person can have a better morning cognitive performance and better quality sleep after inhaling jasmine. You may fall asleep more easily by using citrus smells to soothe your body and mind.
The market for sleep sprays is anticipated to rise as people become more conscious of how critical rest is to their entire health and wellbeing. Demand for sleep sprays manufactured from natural components is also being driven by the expanding trend for natural and organic products.
Products By Offering Unique Formulations
The sleep spray market offers businesses the chance to stand out from the competition by providing distinctive formulations, such those with additional vitamins or CBD, or by focusing on certain demographics, like shift workers or travelers.
Overall, it is anticipated that the market for sleep sprays will expand as more people look for all-natural, efficient methods of enhancing their sleep.
Market Scope
Report Metric
Details
Market Size by 2031
USD XX Million/Billion
Market Size in 2023
USD XX Million/Billion
Market Size in 2022
USD XX Million/Billion
Historical Data
2019-2021
Base Year
2022
Forecast Period
2023-2031
Report Coverage
Revenue Forecast, Competitive Landscape, Growth Factors, Environment & Regulatory Landscape and Trends
Segments Covered

Segment by Type

CBD Oil
Melatonin
Others

Segment by Application

Day
Night

Geographies Covered

North America
Europe
APAC
Middle East and Africa
LATAM

Companies Profiles

Dr Mercola
Spectraspray
Isagenix
Hylbe
Natural CBD Plus
CBD Path
Pure Hermosa
OneSecond
CBDSky
OXZGEN
Source Natural
Safe Harbour Wellness
TranquilityLabs
This Works
AFU
Segmental Analysis
Segment By Type
A natural substance obtained from the cannabis plant is CBD oil. It has been demonstrated to offer relaxing effects that might lessen anxiety and enhance sleep. The endocannabinoid system in the body, which aids in controlling mood, appetite, and sleep, interacts with CBD oil to produce its effects.
The body naturally produces the hormone melatonin to control sleep-wake cycles. It is frequently consumed as a supplement to facilitate easier and deeper sleep. When the day grows darker outside in the evening, melatonin levels increase naturally, alerting the body that it is time to sleep.
Segment By Application
Sprays intended to help daytime sleep are intended to encourage relaxation and lessen tension. They can aid in calming the physique and mind, which makes it simpler to concentrate and be productive. Ingredients like CBD oil, L-theanine, or chamomile, which have been demonstrated to encourage relaxation and lower anxiety without inducing drowsiness, may be included in daytime sprays.
Nighttime sleep support sprays are created expressly to assist people in falling asleep more quickly and staying asleep longer. They frequently include components that have been proved to encourage sleep and shorten the time it takes to fall asleep, such melatonin, valerian root, or passionflower. Moreover, CBD oil may be present in nighttime sprays, which can aid to calm the body and lessen anxiety for better sleep.
Regional Analysis
The Global Sleep Support Spray Market is segmented by region as North America, Europe, Asia Pacific, Latin America, and Middle East and Africa.
North America
Sleep support sprays are easily accessible and rising in popularity among consumers in North America. The region's high prevalence of sleep disorders including insomnia and sleep apnea, as well as the rising demand for natural and plant-based products for health and wellbeing, are driving this market. According to the American organisation Sleep foundation 10% to 30% of individuals have persistent insomnia. It's estimated that between 30% and 48% of older persons have sleep problems. one out of every 2000 adults. The market for sleep support spray is expanding in the area as a result of the increasing number of businesses that are joining it with cutting-edge formulations and marketing approaches.
Asia Pacific
As people become more health conscious and look for natural alternatives to conventional treatment, sleep support sprays are growing in popularity in the region. The market is fueled by the high prevalence of sleep disorders including sleep apnea and insomnia in the area as well as the rising popularity of complementary and alternative therapies. The most prevalent sleep-related respiratory problem in the world is called obstructive sleep apnoea (OSA) syndrome. In Asia, middle-aged men and women have a 4.1-7.5% and a 2.1-3.2% prevalence of symptomatic OSA, respectively. Also, the market for sleep support sprays in the area is anticipated to develop due to the expanding availability of these products through online channels and the rising number of local competitors joining the market.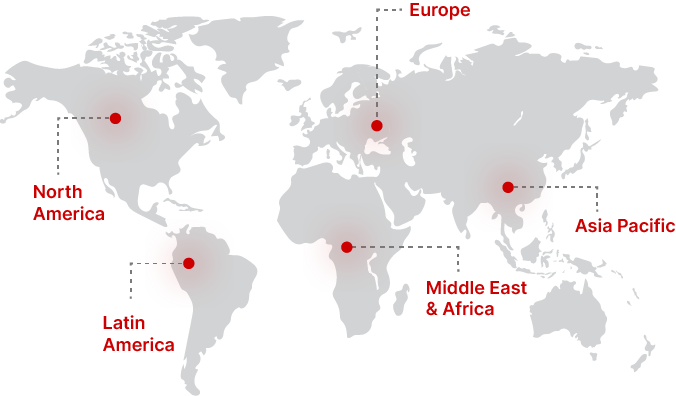 Regional Growth Insights
Download Free Sample
Key Players
Dr Mercola
Isagenix
Hylbe
Natural CBD Plus
CBD Path
Pure Hermosa
OneSecond
CBDSky
OXZGEN
Source Natural
Safe Harbour Wellness
TranquilityLabs
This Works
AFU
Recent Developments
100% Pure Eucalyptus Oil ShowerMist, EuroSpa Aromatics has managed to capture the fragrant advantages of a simple pillow spray while also introducing the potential for shower usage. This steam-distilled, all-natural mist made from plants does not include any synthetics, alcohols, or petrochemicals. Both the eucalyptus oil and the plant oils used in our infusions are 100% pure.
Sleep Support Spray Market Segmentations
Segment by Type
Segment by Application
Frequently Asked Questions