Market Overview
The Global PV Power Station Market Size is projected to grow at a CAGR of approximately 6.4% during the forecast period.
The worldwide transition to clean and sustainable energy sources is altering the PV power station business. Photovoltaic (PV) power plants, which use photovoltaic technology to convert sunlight into energy, are the main offenders for this trend. The market is defined by a broad spectrum of installations, including utility-scale projects, rooftop pv system for individual users, and off-grid applications.
The PV Power Station market is rising as a result of the drive for renewable energy on a worldwide scale and the growing need to minimize greenhouse gas emissions. Governments and regulatory agencies are implementing beneficial regulations and incentives all over the world to encourage the use of solar energy. This includes net metering programs, tax benefits, and feed-in tariffs in addition to laws governing renewable energy. These inspiring projects encourage the development of PV power plants for commercial and industrial uses.
Furthermore, solar panels are now much more economical because to developments in PV technology and manufacturing techniques. PV power plants are currently more competitive and economical than traditional energy sources as a consequence. PV systems' lower prices, higher energy efficiency, and enhanced dependability have drawn a wider spectrum of investors and sped up industry expansion.
Market Dynamics
Market Drivers
Due to ongoing research and development efforts, PV Power Station systems now have access to better inverters, more efficient solar panels, and other energy storage solutions. Operators and investors are showing an increasing amount of interest in PV power plants as a result of improvements in their all-around efficiency, resilience, and grid connectivity.
Market Restraints
The large-scale PV power station market faces several challenges and restraints that need to be addressed for its continued growth. When incorporated into the present electrical networks, large-scale PV power plants may have technical difficulties with voltage control, power distribution, and grid stability. In order to facilitate seamless integration and a consistent supply of power, grid infrastructure must be improved, and balancing procedures are essential.
Market Opportunities
The PV power station market presents a significant opportunity for those looking to harness the potential of solar energy. PV power plants may provide electricity that is more reliable and flexible when combined with energy storage technologies, other renewable energy sources, including wind or hydropower, and other renewable energy sources. You may improve grid stability and solar energy use by implementing hybrid renewable energy projects with cutting-edge energy storage technologies.
Market Scope
Report Metric
Details
Market Size by 2031
USD XX Million/Billion
Market Size in 2023
USD XX Million/Billion
Market Size in 2022
USD XX Million/Billion
Historical Data
2019-2021
Base Year
2022
Forecast Period
2023-2031
Report Coverage
Revenue Forecast, Competitive Landscape, Growth Factors, Environment & Regulatory Landscape and Trends
Segments Covered

Segmentation by Type

On-grid PV Power Station
Off-grid PV Power Station

Segmentation by Application

Life
Transport
Communications
Oil

Geographies Covered

North America
Europe
APAC
Middle East and Africa
LATAM

Companies Profiles

Enerparc
Aquila Capital
Wattner
RTR
Enel Green Power
VEI Green
Antin Solar
Grupo T-Solar
Fotowatio (FSL)
Abengoa
EDF Energies
DIF
Segmental Analysis
Segmentation By Type
We'll talk about PV power station that are "on-grid" that is, linked to the grid in this section. These power plants create electricity using solar energy, which they subsequently distribute over the grid. Power purchase agreements (PPAs) or net metering are often used by on-grid PV power station to sell the energy they produce to utilities or end users.
Off-grid PV Power Station
The term "off-grid" is used to describe PV power station in this category since they are not linked to the electrical grid. Construction of off-grid power plants sometimes takes place in distant locations or regions with little to no grid access. When solar energy is not available, these power plants employ energy storage technology like batteries to store extra electricity.
Segmentation By Application
The PV power station that provide houses, apartments, and other residential structures with energy are covered in this section. Homes may produce their own electricity, depend less on the grid, and maybe get incentives through feed-in tariffs or net metering by installing residential PV systems.
The PV power station constructed to power electric vehicles (EVs), charging stations, or other transportation infrastructure are included in this sector. By providing clean energy for EV charging, lowering greenhouse gas emissions, and encouraging the adoption of electric mobility, PV systems in this area support sustainable transportation.
Photovoltaics (PV) is a common power source for communication networks such data centers, telecom towers, and cell towers. In distant or off-grid locations, these installations provide a dependable and consistent power source for crucial communication equipment.
The PV power station required to run pumping stations, monitoring systems, or distant installations fall under this category. In the oil industry, solar power systems (PV) are an affordable and sustainable replacement for conventional diesel generators.
Regional Analysis
The Global PV Power Station Market is segmented by region as North America, Europe, Asia Pacific, Latin America, and Middle East and Africa.
North America
The North American PV Power Station market, which has seen enormous growth, currently includes both the US and Canada. This market is impacted by a number of variables, including declining solar panel prices, customer preferences for renewable energy sources, and government initiatives to assist the sector. The area has a strong solar industry and well-established infrastructure, with a concentration on major utility projects and distributed electricity for the residential and commercial sectors.
Europe
With significant players like Germany, Spain, and Italy, Europe is one of the top areas in the PV Power Station market. In order to encourage the production of solar power, this area, which was a pioneer in the use of renewable energy, has put in place a variety of rules and incentives. The company stands out in Europe because to its blend of utility-scale and rooftop installations, growing focus on community solar projects, and innovative financing tactics.
Asia Pacific
The PV Power Station market share has expanded rapidly in the Asia Pacific area, particularly in China, Japan, and India. China held a substantial market share for renewable energy because of its strong government support and substantial consumer demand. In contrast to India, which is quickly constructing utility-scale projects, Japan has a mature solar sector that concentrates on rooftop installations. Numerous variables, such as an abundance of solar resources, supportive laws, and expanding demand for renewable energy sources, affect the region's ability to support economic growth.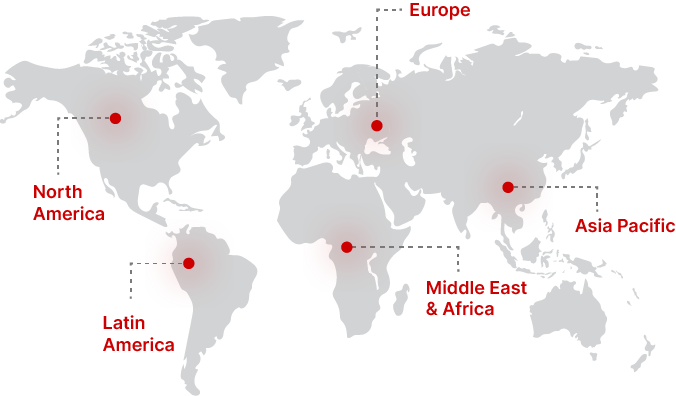 Regional Growth Insights
Download Free Sample
Key Players
Enerparc
Wattner
RTR
Enel Green Power
VEI Green
Antin Solar
Grupo T-Solar
Fotowatio (FSL)
Abengoa
EDF Energies
DIF
Recent Developments
Building floating PV power plants is now conceivable thanks to the installation of solar panels on the water. A reduction in the need for land, a reduction in evaporation, and an increase in efficiency due of natural cooling effects are all advantages of floating solar. The possible locations for PV power station are increased by this concept.
PV Power Station Market Segmentations
Segmentation by Type
On-grid PV Power Station
Off-grid PV Power Station
Segmentation by Application
Life
Transport
Communications
Oil
Frequently Asked Questions