Market Overview
The Global Salt Water Battery Market Size is projected to grow at CAGR of approximately 32.5% during the forecast period.
A saltwater battery is a battery that stores and releases energy using salt water as its electrolyte. The cathode and anode of the battery are usually submerged in an electrolyte solution made of salt water. Electrons are moved from the cathode to the anode to store energy in the battery during charging. The energy is released when the battery is discharged because electrons go from the anode to the cathode.
The market for saltwater batteries is very new and emerging, and it has experienced rapid expansion in recent years. An example of an energy storage system that uses saltwater electrolytes to store and release energy is a saltwater battery. They are a possible replacement for conventional batteries because of their low price, high efficiency, and long lifespan.
Market Dynamics
Market Drivers
Growing Demand for Clean and Sustainable Energy Storage Solutions
The demand for energy storage solutions that are sustainable and environmentally friendly is being driven by the rising awareness of and concern over climate change, as well as government measures to support renewable energy. Salt water batteries are particularly well suited when it comes to energy storage for off-grid applications and isolated regions where access to conventional power sources may be limited. Furthermore, the desire for energy storage systems that can store and release energy on demand and lessen dependency on conventional power sources is fueled by the increased adoption of renewable energy sources, such as solar and wind power.
Advantages Over Conventional Batteries
Saltwater batteries have several benefits compared to conventional batteries, including cheaper cost, greater efficiency, a longer lifespan, and increased safety.
Market Restraints
Lack of standardization can cause interoperability problems. Different salt water battery systems might be incompatible with one another or other energy storage system components, including inverters, chargers, and controllers. As a result, users may find it difficult to combine saltwater battery systems with current or prospective energy systems, which can limit their flexibility and scalability.
Market Opportunities
Expansion of Electric Vehicles
The market for electric vehicles is growing quickly, necessitating the development of effective and trustworthy energy storage systems. Manufacturers and owners of electric vehicles may find saltwater batteries to be a secure and affordable alternative.
Market Scope
Report Metric
Details
Market Size by 2031
USD XX Million/Billion
Market Size in 2023
USD XX Million/Billion
Market Size in 2022
USD XX Million/Billion
Historical Data
2019-2021
Base Year
2022
Forecast Period
2023-2031
Report Coverage
Revenue Forecast, Competitive Landscape, Growth Factors, Environment & Regulatory Landscape and Trends
Segments Covered

Segment by Type

Natural Sea Water Battery
Blended Sea Water Battery

Segment by Application

Residential ESS (Energy Storage System)
Industrial ESS (Energy Storage System)
Military Application

Geographies Covered

North America
Europe
APAC
Middle East and Africa
LATAM

Companies Profiles

Bluesky Energy
Shenzhen Sea Energy Power Holding
NanoFlowcell AG
Segmental Analysis
Segment By Type
The market is sub-segmented into Natural Sea Water Batteries, Blended Sea Water batteries.
A natural seawater battery is a salt water battery that employs seawater directly as its electrolyte solution. Seawater is a convenient and plentiful saltwater source, making it a desirable option for several applications. Natural saltwater typically contains a spectrum of salts and minerals, including sodium, chloride, magnesium, and calcium.
A blended seawater battery is a salt water battery that uses a blend of seawater and other salts as its electrolyte solution. The particular composition of the electrolyte solution can vary based on the application and the desired features of the battery.
Segment By Application
The market is further bifurcated based on application into Residential ESS (Energy Storage System), Industrial ESS (Energy Storage System), Military Application, and Others.
The term residential ESS describes the usage of salt water batteries in residences or small-scale applications, such as providing backup power during power outages or storing extra solar energy produced by rooftop solar panels. Salt water batteries can offer advantages over other types for residential applications, such as reduced cost, improved safety, and longer lifespan.
Industrial ESS refers to using salt water batteries in larger-scale applications, such as for grid-scale energy storage or for providing backup power to industrial operations. In contrast to other forms of batteries, salt water batteries can benefit industrial settings by providing greater safety and environmental sustainability.
"Military Applications" refers to using salt water batteries in military contexts, such as to power field equipment or supply military bases with backup power. Salt water batteries can offer advantages in military applications, such as increased safety and reliability in severe environments.
Regional Analysis
The Global Salt Water Battery Market is segmented by region as North America, Europe, Asia Pacific, Latin America, and Middle East and Africa.
Asia Pacific, particularly China, a leading producer of salt water batteries and has been investing in renewable energy and energy storage solutions, is one of the key areas driving the growth of the salt water battery market. India, South Korea, Japan, and other nations in the region have all expressed interest in the technology and are spending money on its research and development.
The growing need for renewable energy and energy storage solutions drives north America. The demand for residential energy storage solutions is anticipated to be driven by the region's established market for residential solar power systems. The industrial and grid-scale energy storage industries are also likely to develop, spurred by government efforts and investments in renewable energy. The salt water battery business in North America is dominated by several top companies, notably the Pennsylvania-based Aquion Energy and the Canadian firm BlueSky Energy.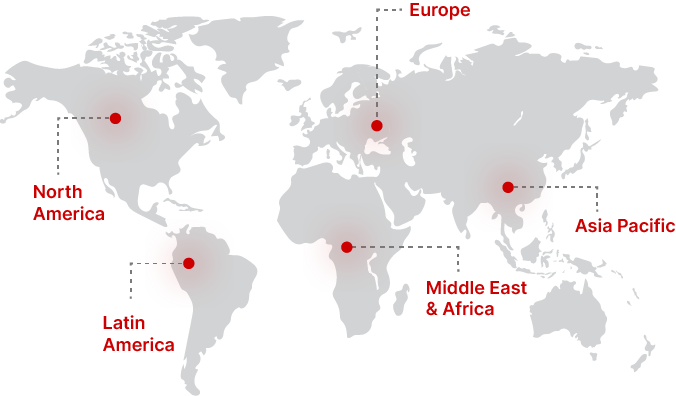 Regional Growth Insights
Download Free Sample
Key Players
Shenzhen Sea Energy Power Holding
NanoFlowcell AG
Salt Water Battery Market Segmentations
Segment by Type
Natural Sea Water Battery
Blended Sea Water Battery
Segment by Application
Residential ESS (Energy Storage System)
Industrial ESS (Energy Storage System)
Military Application
Frequently Asked Questions