Market Overview
The Global Sidewalk Gratings Market Size is slated to grow substantially at a CAGR of approximately 4.5% during forecast period.
The business that deals with the production, distribution, and installation of sidewalk gratings, also known as sidewalk grates or sidewalk coverings, is referred to as the "Sidewalk Gratings". Using open-plan steel or iron structures known as sidewalk gratings, people may safely cross underground infrastructure, such as drainage pipes and utilities. They are often utilized in pedestrian zones, paths, and trails in both the residential and commercial sectors.
There are several things that have an influence on the sidewalk gratings industry. Priority should be given to urbanization and infrastructural development. It is more crucial than ever to manage subterranean utilities efficiently while guaranteeing pedestrian safety as cities expand and change. One may safely access utility lines, such as water pipes, electrical wires, and telecommunications networks, using sidewalk gratings, without running the danger of harm or accidents.
The greater focus on pedestrian accessibility and safety is another factor. Globally, governments and municipal authorities are putting strict laws and guidelines in place to protect pedestrians. There is a critical need for sidewalk gratings that meet these specifications and provide weight bearing capability, slip resistance, and accessibility for those with disabilities.
The Sidewalk Gratings does have certain limitations, however. It could be difficult for manufacturers to follow safety and accessibility rules. Gratings must be capable of supporting large loads, resisting corrosion, and provide slip resistance in order to meet these objectives. Additionally, they must be built in line with strict structural and size specifications. It is necessary to invest in quality control, research, and development.
Market Dynamics
Market Drivers
Urbanization and Infrastructure Development
The need for sidewalk gratings is being driven by the fast urbanization and infrastructure development taking place in cities all over the globe. Sidewalk gratings are constructed as a community grows in order to effectively manage subterranean resources and allow secure pedestrian access.
Market Restraints
The accessibility and safety requirements may cause issues for the sidewalk grating industry. Strict safety and accessibility regulations are being implemented by local governments and other governmental bodies. Grates must adhere to requirements for accessibility for people with disabilities, slip resistance, and load-bearing capability. These gratings must be designed and built by manufacturers.
Market Opportunities
Integration of Aesthetics
In order to improve the aesthetic appeal of urban environments, manufacturers are concentrating on adding appealing patterns into sidewalk gratings. This necessitates the use of ornamental themes, colors, and accents that go well with the area's surroundings and architectural design.
Market Scope
Report Metric
Details
Market Size by 2031
USD XX Million/Billion
Market Size in 2023
USD XX Million/Billion
Market Size in 2022
USD XX Million/Billion
Historical Data
2019-2021
Base Year
2022
Forecast Period
2023-2031
Report Coverage
Revenue Forecast, Competitive Landscape, Growth Factors, Environment & Regulatory Landscape and Trends
Segments Covered

Segmentation by Type

Aluminum
Stainless Steel

Segmentation by Application

Aisle
Ladder

Geographies Covered

North America
Europe
APAC
Middle East and Africa
LATAM

Companies Profiles

Eberl Iron Works INC
Weland AB
McNICHOLS
Niles International
Assertive Engineering
Iskur Group
Pï1⁄4†R Metals
Dura Composites
Metall Kontor
Fibergrate Composite Structuresï1⁄4ŒInc
Ullrich Aluminium
Hebei Metal Mesh Corp
Segmental Analysis
Segmentation By Type
Due to its high corrosion resistance and light weight, aluminum is a fantastic material for sidewalk gratings. They are often used outdoors, which may expose them to dampness, chemicals, and bad weather. Due to its strength, simplicity of installation, and lack of maintenance needs, aluminum gratings are used.
Stainless steel sidewalk gratings are renowned for their outstanding strength, prolonged lifespan, and corrosion resistance. They are often employed in circumstances where large weights and considerable foot traffic are anticipated since they are ideal for both indoor and outdoor applications. For locations with high levels of humidity or chemical exposure, such as wastewater treatment plants and food processing facilities, stainless steel gratings are ideal.
Segmentation By Application
In commercial and industrial contexts, sidewalk gratings are used in aisle applications to enable access to machinery and subsurface utilities. They are located in areas like maintenance lanes, equipment rooms, or utility corridors where staff employees must pass through grate-covered routes to get to certain spots. Aisle gratings make transportation safer and more enjoyable while also making it simpler to check out and maintain underlying systems.
Ladder Sidewalk gratings are used in applications for ladders because they are designed to provide users of vertical structures, such ladders or stairs, a secure route of access. These gratings are often used in commercial settings, building sites, and public spaces where vertical access is necessary. For those ascending or descending the structure, ladder gratings provide stability and support, enhancing safety and reducing slips and falls.
Regional Analysis
The Global Sidewalk Gratings Market is segmented by region as North America, Europe, Asia Pacific, Latin America, and Middle East and Africa.
Europe
Thanks to European countries, which are recognized for their beautifully planned cities and attention to urban infrastructure, the market for sidewalk gratings is expanding. The region's stringent safety and accessibility regulations have increased the need for compliant gratings.
Asia Pacific
Due to its rapidly growing urban population and developing infrastructure, the Asia Pacific area has significant opportunities for the sidewalk gratings. As part of their efforts in urban development, China and India have constructed sidewalk gratings for utility access and pedestrian safety.
Middle East and Africa
As Middle Eastern and African infrastructure and development have grown, so has the potential market for sidewalk grating. As new cities, commercial areas, and residential neighborhoods are developed, sidewalk gratings are becoming more necessary to ensure safe walkways.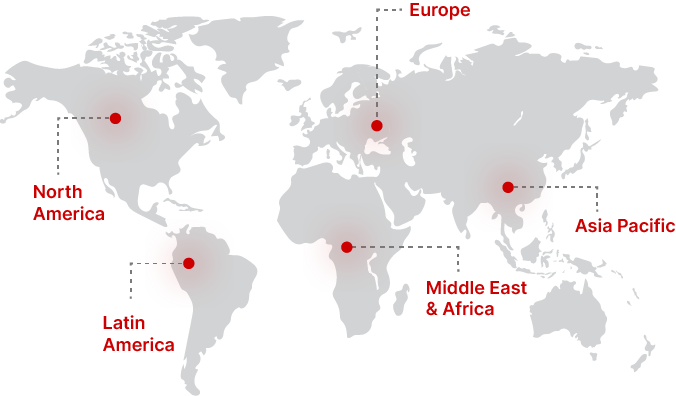 Regional Growth Insights
Download Free Sample
Key Players
Eberl Iron Works INC
Weland AB
Niles International
Assertive Engineering
Iskur Group
Pï1⁄4†R Metals
Dura Composites
Metall Kontor
Fibergrate Composite Structuresï1⁄4ŒInc
Ullrich Aluminium
Hebei Metal Mesh Corp
Recent Developments
Due to its modern metropolises and thriving infrastructure sector, North America has a considerable market share for sidewalk gratings. The region's focus on safety standards and compliance has increased the need for high-quality and compliant sidewalk gratings.
Sidewalk Gratings Market Segmentations
Segmentation by Type
Segmentation by Application
Frequently Asked Questions