Market Overview
The Global Agriculture and Food Processing Market size will significantly grow at a CAGR of 6% by forecast period 2023-2031.
The food processing sector plays a crucial role in converting agricultural products from raw form into finished packaged goods that consumers can purchase. The sector covers a wide range of tasks such food production, packaging, and distribution. The food processing sector employs millions of people globally and is a significant contributor to the global economy.
Rising worldwide population, rising food demand, shifting consumer preferences, and technological advancements are a few of the major drivers propelling growth in the agricultural and food processing industry. But, the business also has to deal with a variety of problems like the effects of climate change, a lack of water, and worries about food safety.
The market for agricultural and food processing is a vital and dynamic industry that will continue to be essential for feeding the world's population and promoting economic growth in the years to come.
Market Dynamics
Global Agriculture and Food Processing Market Drivers
Moreover, the nutritional revolution is accelerated due to rapid urbanization, which is also changing the agricultural and food processing industries. There is an increasing need for packaged, processed, and convenient food items that are simple to prepare and eat as more people relocate to metropolitan regions. This has caused a change in the traditional diets centered on whole foods, as well as a rise in the production and consumption of processed foods, snacks, and fast food. Convenience and shelf-life are becoming increasingly important in the food processing sector, which has prompted the creation of innovative processing techniques and packaging ideas. For instance, processed foods now frequently contain preservatives, artificial tastes and colors, and new packaging materials and formats are being created to increase the shelf-life of food items.
Innovation in Agricultural Sector
The agricultural and food processing business is significantly influenced by innovation and agricultural production. To fulfill the rising demand for food products from an increasing global population, agricultural production must be increased. In order to increase food yields and decrease waste, this can be done by utilising modern technology like genetic engineering, precision farming methods, and better irrigation systems. While producers work to create new goods and procedures to satisfy shifting consumer demands, innovation is also causing changes in the food processing sector. For instance, there is a growing market for plant-based and alternative protein products, which has stimulated the creation of fresh ingredients and novel processing techniques
Global Agriculture and Food Processing Market Restraints
Assuring a sustainable base of natural resources
A key barrier to the agricultural and food processing business is ensuring a sustainable natural resource basis. The sustainability of these resources is crucial for the long-term profitability of the agricultural business because agriculture depends on natural resources including water, soil, and biodiversity. Degradation of natural resources brought on by unsustainable farming techniques, such as excessive use of pesticides and fertilizers, monoculture farming, and overgrazing, is one of the major issues facing the agricultural and food processing industries. These methods have the potential to decrease agricultural output and harm the ecosystem by causing soil erosion, water pollution, and biodiversity loss. The agricultural and food processing market's long-term survival depends on preserving a sustainable base of natural resources.
Addressing climate change and the intensification of natural hazard
The agricultural and food processing business is severely constrained by the need to address climate change and the worsening of natural disasters. Weather patterns are changing as a result of climate change, which is also raising the frequency and intensity of natural disasters including floods, droughts, and extreme weather events. The availability of food goods and agricultural output may be significantly impacted by these changes. Producers in the agricultural and food processing industries must embrace climate-resilient strategies that are better able to withstand the effects of climate change and natural disasters in order to address these constraints. This includes techniques like conservation agriculture, which supports the health of the soil and water conservation, and the use of crop varieties that can withstand drought. In order to encourage the development of new technologies and practises that are better equipped to survive the effects of climate change and natural disasters, there is a need for increased investment in research and development.
Global Agriculture and Food Processing Market Opportunities
Sustainable farming methods
Consumers are placing a greater emphasis on this type of farming, and businesses that use these methods can stand out from the competition and appeal to those who care about the environment. The conservation of biodiversity, water, and agricultural techniques are included in this.
With the expectation that the world's population will keep increasing, producers will have the chance to grow into new markets. Because of the increased demand for food items brought on by changing dietary preferences and rising affluence, developing nations in particular present a considerable opportunity.
Food goods with additional value
Food goods with additional value are in higher demand than ever, including convenience foods, frozen foods, and pre-packaged meals. By creating and promoting fresh items with additional value that satisfy customer demand, producers can profit from this trend.
Market Scope
Report Metric
Details
Market Size by 2031
USD XX Million/Billion
Market Size in 2023
USD XX Million/Billion
Market Size in 2022
USD XX Million/Billion
Historical Data
2019-2021
Base Year
2022
Forecast Period
2023-2031
Report Coverage
Revenue Forecast, Competitive Landscape, Growth Factors, Environment & Regulatory Landscape and Trends
Segments Covered

Segment by Type

Wet Corn Milling
Beet Sugar
Soya Bean Oil Mills
Malt Beverages
Meat Packing
Canned Fruits and Vegetables
Frozen Fruits and Vegetables

Segmentation By Processing

Food Processing
Food Preservation
Food Production
Food Manufacturing

Segment by Application

Agricultural Market
Supermarket
Convenient Store
Online Supermarket
Personal Website

Geographies Covered

North America
Europe
APAC
Middle East and Africa
LATAM

Companies Profiles

Nutrien
Tyson Foods
CHS Inc.
Dean Foods
Darling Ingredients
Nestle Transportation Co.
Mondelez International
Prairie Farms Dairy
JBS Carriers
ADM Logistics
Sanderson Farms
Valley Proteins
Foster Famms
McKee Foods Corp. .
Bimbo Bakeries USA
Pinnacle Agriculture Distribution
Gilster-Mary Lee Corp.
Valley Proteins
Foster Famms
McKee Foods Corp. .
Bimbo Bakeries USA
Pinnacle Agriculture Distribution
Gilster-Mary Lee Corp.
J.R. Simplot Co.
America' s Service Line
Wayne Farms
International Paper Co.
American Proteins
Segmental Analysis
Segment by Type
The processing of maize into several foodstuffs, including corn syrup, corn starch, and ethanol, is a key component of this sector of the corn processing business. although maize starch is utilized as a thickening and stabilizer in many processed foods, corn syrup is used as a sweetener in a variety of food and beverage products. Both as a biofuel and an ingredient in alcoholic beverages, ethanol is employed.
Sugar beets, a root crop that is grown all over the world, are used to make beet sugar, a form of sugar. Both the agricultural and food processing industries frequently employ beet sugar.
One of the vegetable oils that is most frequently utilised in both the agricultural and food processing industries is soybean oil. Oilseed crushing is the method used to obtain soybean oil from the bean. Following refinement, bleaching, and deodorization, the oil is transformed into a transparent, flavourless oil that may be utilised in a range of food products like margarine, mayonnaise, and salad dressings.
Alcoholic drinks known as malt beverages are prepared from malted grains like rye, barley, or wheat. Brewing is a common method for making malt beverages, and it entails steeping malted grains in water to generate wort, a sweet liquid. Yeast is subsequently added to the wort to ferment it, yielding alcohol and carbon dioxide.
Processing and packaging of meat products like beef, pork, and poultry are covered in this section. Animals are killed, the meat is prepared and packaged, and then it is distributed to restaurants, grocery stores, and customers. Food safety is a top concern in this sector, and meat processing facilities must abide by stringent rules to guarantee the quality of their output.
Canned Fruits and Vegetables
In order to preserve different fruits and vegetables for long-term storage and distribution, this sector comprises canning. Produce must first be cleaned and sliced before being put in cans or jars and heated to destroy bacteria and other microbes. Due to its convenience and longer shelf life than fresh products, people choose canned fruits and vegetables.
Frozen Fruits and Vegetables
In this section, frozen fruits and vegetables are discussed as a way to store them for later usage in a variety of food products. The steps include washing, chopping, blanching (to maintain colour and texture), and freezing the product. Customers choose frozen fruits and vegetables because they are convenient and frequently less priced than fresh food.
Products by Processing
Food that has undergone processing is rendered more pleasant, safe, and edible, and it is preserved so that it can be consumed after the harvest. Food processing is a technology that also promotes food diversity for consumers by giving them more options. Any technique used to turn fresh foods into food items is referred to as food processing. This may entail just one of several operations, such as washing, cutting, pasteurizing, freezing, fermenting, packaging, cooking, or a combination of several.
The practice of treating and preserving food in order to stop or significantly slow down decomposition and prevent food borne illness while keeping nutritional content, texture, and flavor is known as food preservation.
food production is all about preparing food, in which raw ingredients are transformed into prepared food products for use by humans, either in the home or in theAgricultural and food processing market. Its method is based on scientific principles.
Industrial procedures that transform fresh produce into consumable food products are referred to as food manufacturing. It entails a number of procedures, including sourcing, preparing, producing, packaging, and distributing food.
Segment by Application
The purchasing and selling of agricultural goods, such as animals, crops, and other associated goods, is referred to as the agricultural market. The agricultural market includes the food processing sector because it converts agricultural raw materials into finished foods for human consumption.
Supermarkets are crucial to the agriculture and food processing industries. They act as a bridge between farmers and consumers by giving producers a venue to market their goods to a larger market. Farmers sell their produce to supermarkets, who then prepare, package, and deliver it to their stores.
Convenience stores are compact retail establishments that primarily carry a small selection of food items, such as snacks, beverages, and certain essential goods. They frequently purchase their goods from bigger supermarkets or wholesalers.
Online Supermarket.
Online supermarkets have grown in popularity in recent years, making it possible for customers to buy groceries and other food items while relaxing in their own homes. Online supermarkets frequently purchase their goods from a variety of vendors, such as farmers and food processing businesses.
Another channel for farmers and food producers to reach consumers is through personal websites. Producers can promote their goods, teach consumers about their farming or processing methods, and give a direct sales channel by creating their own websites. This enables customers to buy items straight from manufacturers, helping to support regional agriculture and advance sustainable food production methods.
Regional Analysis
The Global Agriculture and Food Processing Market Analysis is segmented by region as North America, Europe, Asia Pacific, Latin America, and Middle East and Africa.
Asia Pacific
When it comes to the agricultural and food processing market, the Asia-Pacific region currently holds the greatest market share. Several causes, such as the region's sizable and expanding population, rising earnings, and increased demand for food goods, can be credited for this. Several of the world's major producers of agricultural products, including China, India, and Indonesia, are located in the Asia-Pacific area. These nations have substantial agricultural production capacities, which enable them to export tones of food to other areas. The food market in China earned more than 1.2 trillion dollars in revenue in 2021, making it the largest food market on Earth and India was third in terms of its food market value, at only 589 billion dollars.
North America
The market for agricultural products and food processing in North America is sizable and has been expanding rapidly in recent years. A variety of agricultural goods, including as cereals, fruits, vegetables, and cattle, are sold on the market. Recent market research indicates that a number of variables, such as rising demand for food items, population growth, and industry-wide technological developments, are driving the market.The majority of the region's production and exports are accounted for by the United States, which is North America's largest market for agriculture and food processing. The United States was the second largest market size with a value of 960 billion dollars in that year. The nation is a significant producer of dairy products, animals, corn, soybeans, wheat, and other cereals.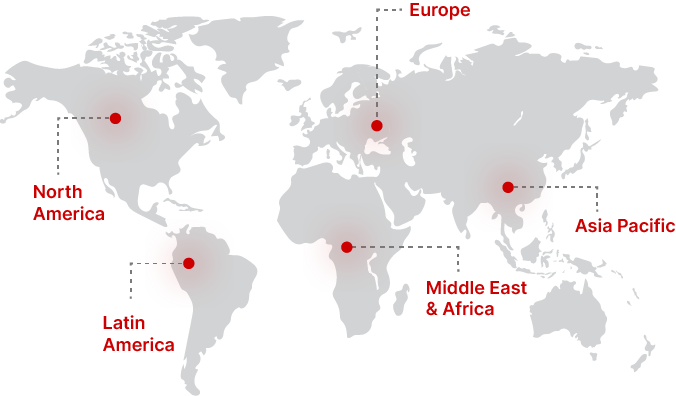 Regional Growth Insights
Download Free Sample
Key Players
Nutrien
CHS Inc.
Dean Foods
Darling Ingredients
Nestle Transportation Co.
Mondelez International
Prairie Farms Dairy
JBS Carriers
ADM Logistics
Sanderson Farms
Valley Proteins
Foster Famms
McKee Foods Corp. .
Bimbo Bakeries USA
Pinnacle Agriculture Distribution
Gilster-Mary Lee Corp.
Valley Proteins
Foster Famms
McKee Foods Corp. .
Bimbo Bakeries USA
Pinnacle Agriculture Distribution
Gilster-Mary Lee Corp.
J.R. Simplot Co.
America' s Service Line
Wayne Farms
International Paper Co.
American Proteins
Agriculture and Food Processing Market Segmentations
Segment by Type
Wet Corn Milling
Beet Sugar
Soya Bean Oil Mills
Malt Beverages
Meat Packing
Canned Fruits and Vegetables
Frozen Fruits and Vegetables
Segmentation By Processing
Food Processing
Food Preservation
Food Production
Food Manufacturing
Segment by Application
Agricultural Market
Supermarket
Convenient Store
Online Supermarket
Personal Website
Frequently Asked Questions