Market Overview
The Global Smart Wifi Light Bulbs Market size is anticipated to touch at a CAGR of 22.4% during the forecast period.
A smart bulb is an internet-connected LED light bulb that makes it possible to customise, schedule, and control the illumination. Lighting fixtures both indoors and outside employ smart LED lights.
Both wired and wireless technologies are employed in smart LED lamps. Smart LED lights with wired connections are wired together. Both new installations and retrofits are used to apply it to indoor and outdoor lighting.
By 2023, the market for smart led bulbs will reach $13.81 billion, At least temporarily, the Russia-Ukraine conflict hampered the possibilities of a COVID-19 pandemic-related global economic rebound. Economic sanctions on a number of nations, an increase in commodity prices, and disruptions in the supply chain as a result of the conflict between these two nations have caused inflation in the prices of products and services and had an impact on several markets throughout the world. the market for smart led bulbs is anticipated to reach $29.42 billion in 2027.
Market Dynamics
Global Smart Wifi Light Bulbs Market Drivers
The expansion of smart cities is a major driver propelling the market for smart LED bulbs. The future of street lighting systems in smart cities will be LED lighting networks, which will play a significant part in their expansion.
In the market for smart LED lights, Wi-Fi-enabled LED bulbs are a major trend. As Wi-Fi-enabled LED lights link to the home router instead of a network, there is less mess and trouble when using them. The brand-connected application makes it simple to control lights that can connect to Wi-Fi. They may also be used to keep an eye on the lights using smart assistants like Alexa and Google.
Market participants in the worldwide smart lighting space have a wide range of prospects for market development as a result of the emergence of sophisticated and cutting-edge automation and light-controlling solutions employing intelligent lights and electronic devices.
Smart lights utilize less energy and generate less heat than regular traditional bulbs. They also have a 25-fold longer lifespan than conventional bulbs. The energy needs for lighting are reduced by half thanks to this invention, which accounts for 15% of total energy usage and 5% of carbon dioxide emissions.
Light fixtures are connected to mobile applications that control the functioning of the light bulb using wireless technologies, including Wi-Fi. Wi-Fi technology is frequently utilized in the residential sector to change the colors of luminaires and other decorative elements within a small area.
Global Smart Wifi Light Bulbs Market Restraints
One major issue impeding the market growth for smart LED bulbs is the higher cost of installation. Particularly for small and medium-sized businesses, the initial cost of integrating or changing the lighting system in industrial installations is significant.
Business issues emerge from the smart lighting market's sluggish growth. For manufacturers of smart lighting devices, failing to enter the market would have serious financial costs as well as reputational harm.
The appearance of COVID-19 prompted a halt in production and disruption across the supply chain, impairing the growth of industrial output and reducing the capacity for light manufacturing throughout important manufacturing hubs.
Market Scope
Report Metric
Details
Market Size by 2031
USD XX Million/Billion
Market Size in 2023
USD XX Million/Billion
Market Size in 2022
USD XX Million/Billion
Historical Data
2019-2021
Base Year
2022
Forecast Period
2023-2031
Report Coverage
Revenue Forecast, Competitive Landscape, Growth Factors, Environment & Regulatory Landscape and Trends
Segments Covered

Segmentation By Type

Amazon's Alexa
Apple's HomeKit
Google Assistant
Other

Segmentation By Application

Residential
Business

Geographies Covered

North America
Europe
APAC
Middle East and Africa
LATAM

Companies Profiles

Philips
Sengled Optoelectronics
Wyze Labs
TP-Link
Treatlife
Ring
NiteBird
LUMIMAN
LEDVANCE
alabovelig
Gosund Technology
Yeelight
Segmental Analysis
Segmentation By Type
Alexa is an Amazon voice aid that works with devices like the Amazon Echo and Echo Dot. Alexa can manage connected home devices such as light bulbs, thermostats, and security cameras.
HomeKit is Apple's framework for smart home goods, enabling users to control them with Siri, Apple's built-in speech assistant. HomeKit-compatible devices can be controlled using the iOS Home app or Siri voice commands.
Google Assistant is a speech assistant developed by Google that functions with devices such as Google Home and Nest Hub. Google Assistant can control connected home gadgets such as light bulbs, thermostats, and surveillance cameras.
Another type of voice assistant integration is compatibility with other third-party voice aides, such as Samsung's.
Segmentation By Application
Residential smart wifi light bulbs are intended for use in residences such as houses, flats, and other similar buildings. These lights typically include colour shifting, dimming, scheduling, and speech management via smart house aides such as Alexa or Google Home. They may also include features such as motion trackers, which can turn lights on and off when someone approaches or exits an area. These lights are made to be simple to install and use, and they are frequently offered in bundles to substitute multiple types of illumination in a house.
Commercial smart wifi light bulbs are designed for use in commercial spaces like offices, manufacturing facilities, retail stores, and restaurants. These lights are generally larger and brighter than domestic lamps, and they might have features like colour temperature control that help create a particular mood or vibe in a professional setting. They might also have functions like occupancy monitors, which can turn lights on and off right away depending on whether someone is present, saving both money and energy. Industrial lighting is frequently sold in large quantities and may require professional implementation.
Regional Analysis
The Global Smart Wifi Light Bulbs Market is segmented by region as North America, Europe, Asia Pacific, Latin America, and Middle East and Africa.
North America
Canada and the United States of America are located on the region of North America. The growth in the usage of smart lighting systems in both residential and business buildings, as well as the growing demands for smart home gadgets, are creating demand for wise Wi-Fi light bulbs in North America. The region is home to some of the leading businesses in the smart home industry, such as Google, Amazon, and Philips.
Europe
The UK, Germany, France, and Spain are among the countries that call this region home. The uptake of smart building control systems and growing awareness of energy conservation are driving the market for smart Wi-Fi light bulbs in Europe.
Asia Pacific
Asia Pacific is the home of nations like China, Japan, India, and Australia. As Asia Pacific's disposable income rises and smart household technology is increasingly used, the market for smart Wi-Fi light bulbs in the area is growing. Some of the biggest names in the smart home sector, including Xiaomi and Alibaba, are based in the area.
Middle East
In the Middle East and Africa, you could perhaps find nations like Saudi Arabia, the United Arab Emirates, South Africa, and Egypt. The Middle East and Africa smart Wi-Fi light bulb market is being driven by both the rise in smart home gadget usage and the demand for more energy-efficient lighting options.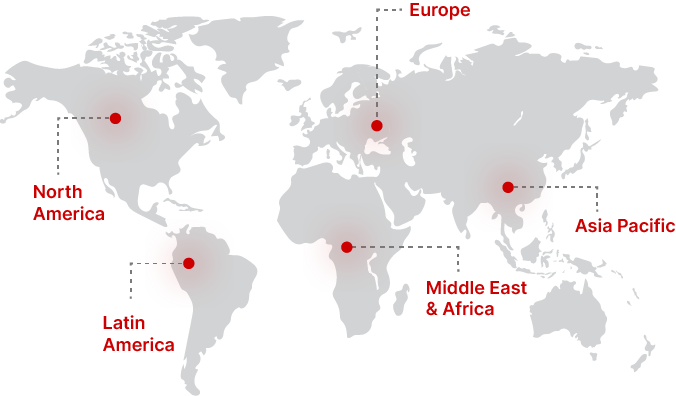 Regional Growth Insights
Download Free Sample
Key Players
Sengled Optoelectronics
Wyze Labs
TP-Link
Treatlife
Ring
NiteBird
LUMIMAN
LEDVANCE
alabovelig
Gosund Technology
Yeelight
Recent Developments
Sengled, the manufacturer of Zigbee, Wi-Fi, and Bluetooth smart lights, has unveiled a plethora of new items at CES 2022 in an effort to diversify its protocol bets. The Wi-Fi Video-Sync TV light strips are the most entertaining, while the Smart Health Monitoring bulb is the most fascinating.
Smart Wifi Light Bulbs Market Segmentations
Segmentation By Type
Amazon's Alexa
Apple's HomeKit
Google Assistant
Other
Segmentation By Application
Frequently Asked Questions